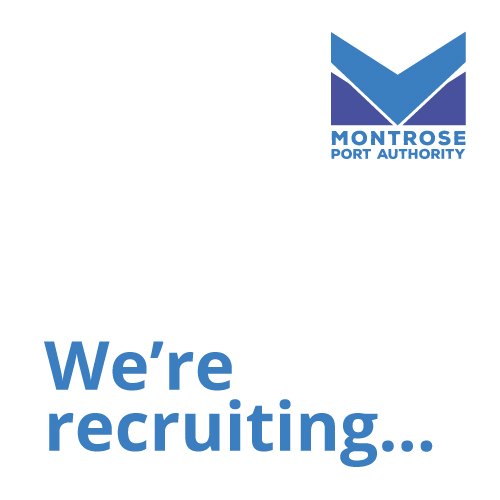 Montrose Port Authority is a trust operated port located on the north-east coast of Scotland, a central geographical location that makes it ideal for international trade and distribution. We are currently looking to recruit an experienced Assistant Harbour Master/Pilot.
The role will involve the piloting of a diverse range of vessels up to and including the port maximum of 165m LOA and, when required, deputising for the Harbour Master.
Applicants should preferably hold a Master/Chief Master STCW 11/2 certificate of competency or Royal Navy equivalent. Previous pilotage experience would be advantageous. Consideration may also be given to holders of other recognised certificates of competency with ship handling experience. A planned programme of training will be given.
A competitive salary and benefits package is on offer to a suitably qualified candidate.
Application is by cv and should be sent to:
Rachel@montroseport.co.uk,
to arrive no later than 24th June 2019.
Assistant Harbour Master/Pilot - job description
Principal Duties and Responsibilities
Conduct the safe and efficient movement of vessels from sea, berth and anchorage.
Assist with the review, creation and implementation of marine policies and procedures in compliance with the Port Marine Safety Code.
Ensure compliance to all legislation, policies, procedures and standard operating practices with recommendations for action and continuous improvement.
Deputise in the absence of the Harbour Master.
Deputy Port Security Officer.
Respond to and manage a security, safety or environmental incident.
Co-operate fully with relevant statutory bodies in the event of a security, safety or environmental incident.
Assist with the training of new entrants and advise on progress, ultimately to unrestricted Pilot.
Lead or actively participate at relevant meetings.
Strive to achieve consistently high levels of productivity and customer service, meeting the performance targets that will be set and reviewed on a rolling basis.
Demonstrate a flexible approach to all work and carry out other duties when required.
Key Skills
Essential:
Recent experience in a seagoing and/ or pilotage role
Team player
Ability to direct actions in a calm manner at all times, particularly in contingency situations
Desirable:
Work experience in the form Ship Handling Experience OR Pilotage Experience OR Seagoing Experience at rank of Chief Officer or Master