Mark Cessford, General Manager of Rix Shipping, has worked in and around Montrose Port since the 1970s and became General Manager in 2013. He has seen the Port grow and diversify over the years and explains how Rix has evolved alongside this.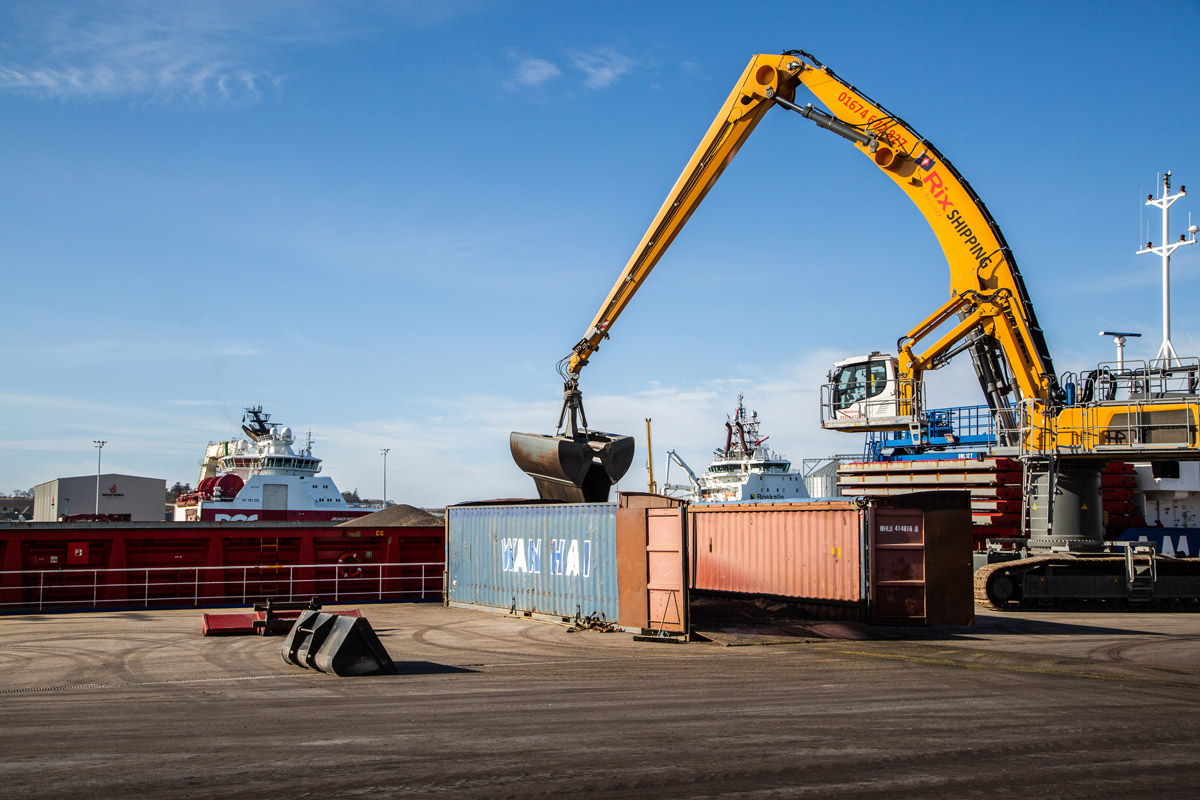 Rix Shipping (Scotland) has operated from Montrose Port for more than 50 years and offers a range of services including stevedoring, freight forwarding and warehousing storage.
Rix was founded originally in Hull, but the Scottish arm of the business began in the early 60's when Rix Limes Ltd was formed to supply lime to the Scottish agricultural market. Rix Limes operated a store to field delivery and spreading service which removed any burden from the farmers.
This lime was sourced from Humber quarries and transported by rail to Hull docks for forwarding to Montrose where it was discharged by J. M. Piggins Ltd, later to become Piggins Rix Ltd, the Rix Group's
first owned interest in Scotland. In the 1960s and '70s there were a number of opportunities for Montrose as a central location for wood pulp and paper to be imported and timber to be exported.
This proved lucrative for the business and they expanded rapidly during this time. When the South base was built, Rix had the opportunity to get involved in the oil and gas industry and grow that side of the business.
Shortly after this, an opportunity arose to build a fuel depot in Montrose servicing the extensive offshore industry and this in turn soon developed into Rix's domestic heating oil, agricultural and haulage sectors.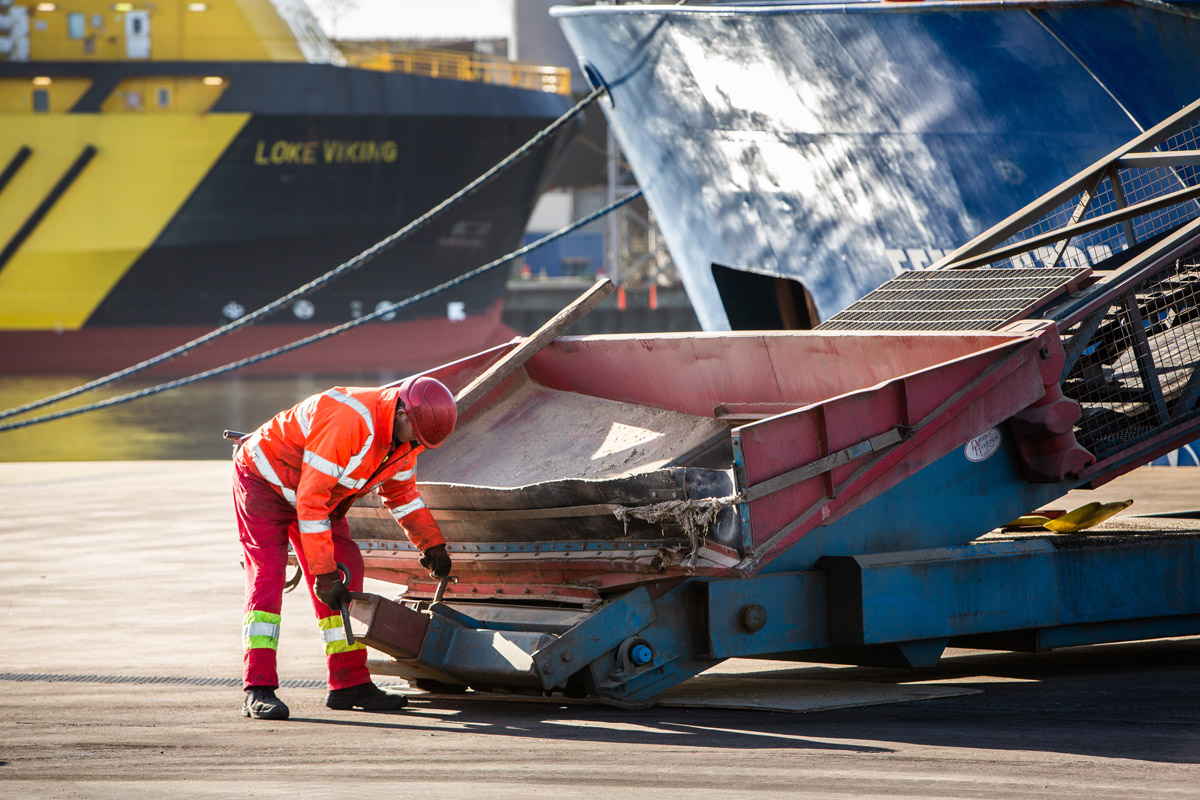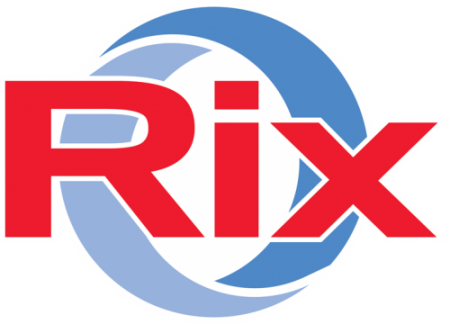 "If I had to describe the Port in a sentence, I would say that we're a smaller port, but with a huge spirit."
Mark Cessford
General Manager, Rix Shipping
What would you say are the business benefits of being part of Montrose Port?
"During the time Rix has been a tenant here our business has really grown as the Port has expanded. I would say that we have grown simultaneously, but we have also been a driver for that growth in some ways. We have benefited from each other's successes.
The Port has been careful never to put all their eggs in one basket and it's this strategy that has provided opportunities for us over the years.
Going forward, the Port's strategy to diversify and attract more renewable and decommissioning work will benefit not just us, but all stakeholders. Again, this is an opportunity for businesses located at the Port to become involved in this type of work and grow as the Port expands.
What would you say to businesses who might be thinking of relocating to the Port?
"I would definitely encourage them to come and join our community. The Port has always had a willingness to accommodate new people, new ideas and embrace future opportunities.
As the Port has expanded and diversified, so have the tenants that are here. We're a close knit community and all try to support each other. If I had to describe the Port in a sentence, I would say that we're a smaller port, but with a huge spirit.
What would you say are the business benefits of being part of Montrose Port?
"I think this can be summed up by three words...
Affordability:
The rates here are extremely reasonable, you get a lot of value for your money compared to what you would pay at some of the bigger ports. Yet we're still very centrally located and in a great location.
Adaptability:
This is a big strength, the team will do their best to accommodate all their stakeholders and their business needs, for example when there are existing buildings that can be rebuilt or reshaped to suit the needs of a customer, we will all pull together to facilitate them.
Approachability:
The whole management team are always level headed and easy to talk to. They are all locally based and readily available to discuss matters.