The 1,075MW 114-turbine Seagreen Offshore Wind Farm project is located 27km off the coast of Angus. A £3bn joint venture between SSE Renewables and Total, Seagreen will be Scotland's largest and deepest offshore wind farm when complete.
The project will provide a significant contribution to Scotland's net-zero ambition and enough clean, renewable energy to power around 1.6 million homes. The wind farm will also support a £1.8m community benefit fund.
Montrose Port was selected in October 2019 by SSE Renewables as the preferred location for its Operations and Maintenance base for the Seagreen offshore wind farm.
Located at the Port's South Quay, the base will include a two storey operations building, repurposed warehouse, 50m high communications mast, and a pontoon for crew transfer vessels travelling to the Seagreen site.
Work on the operations building and repurposed warehouse is scheduled to take around a year and will start in late November 2020.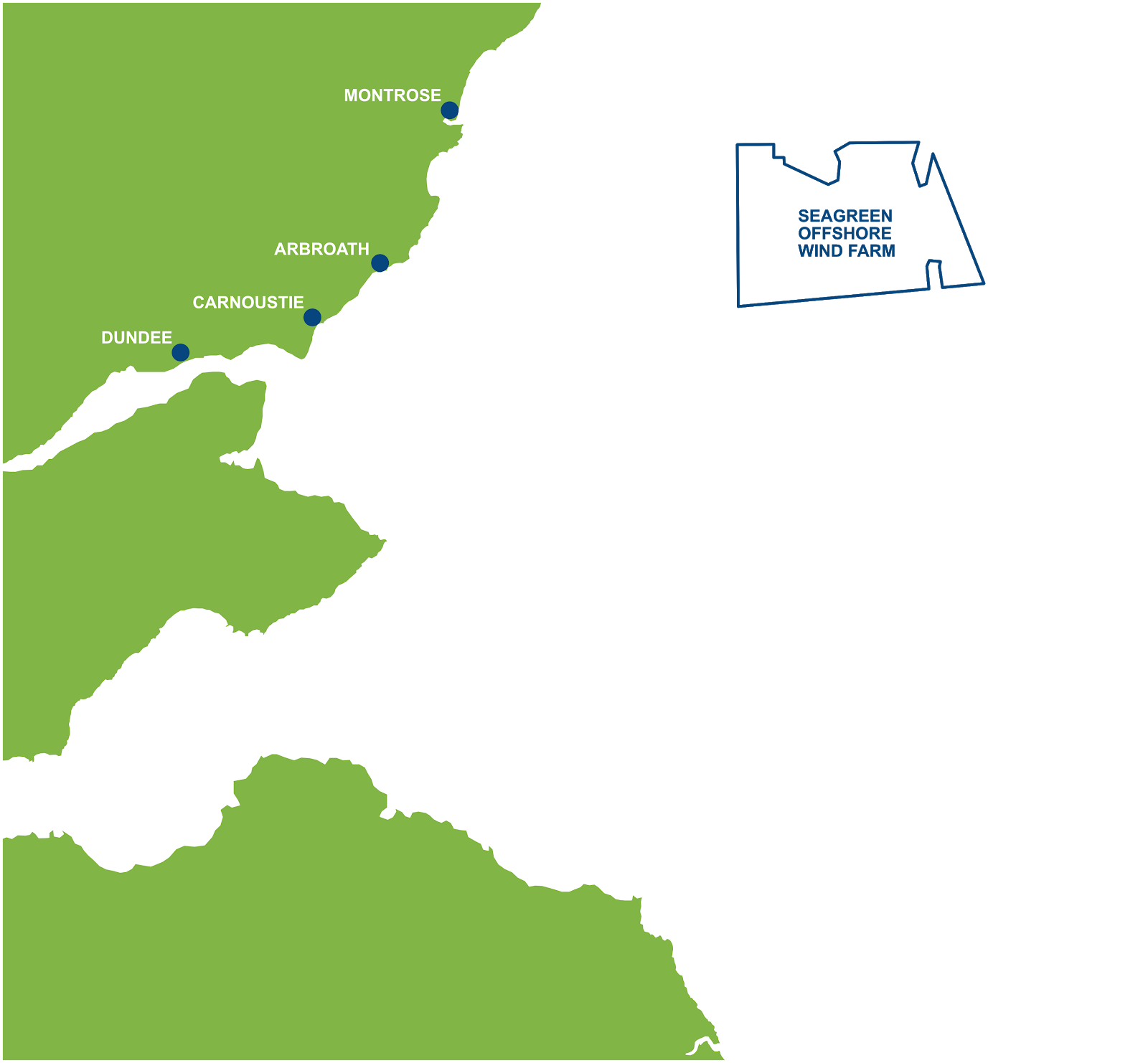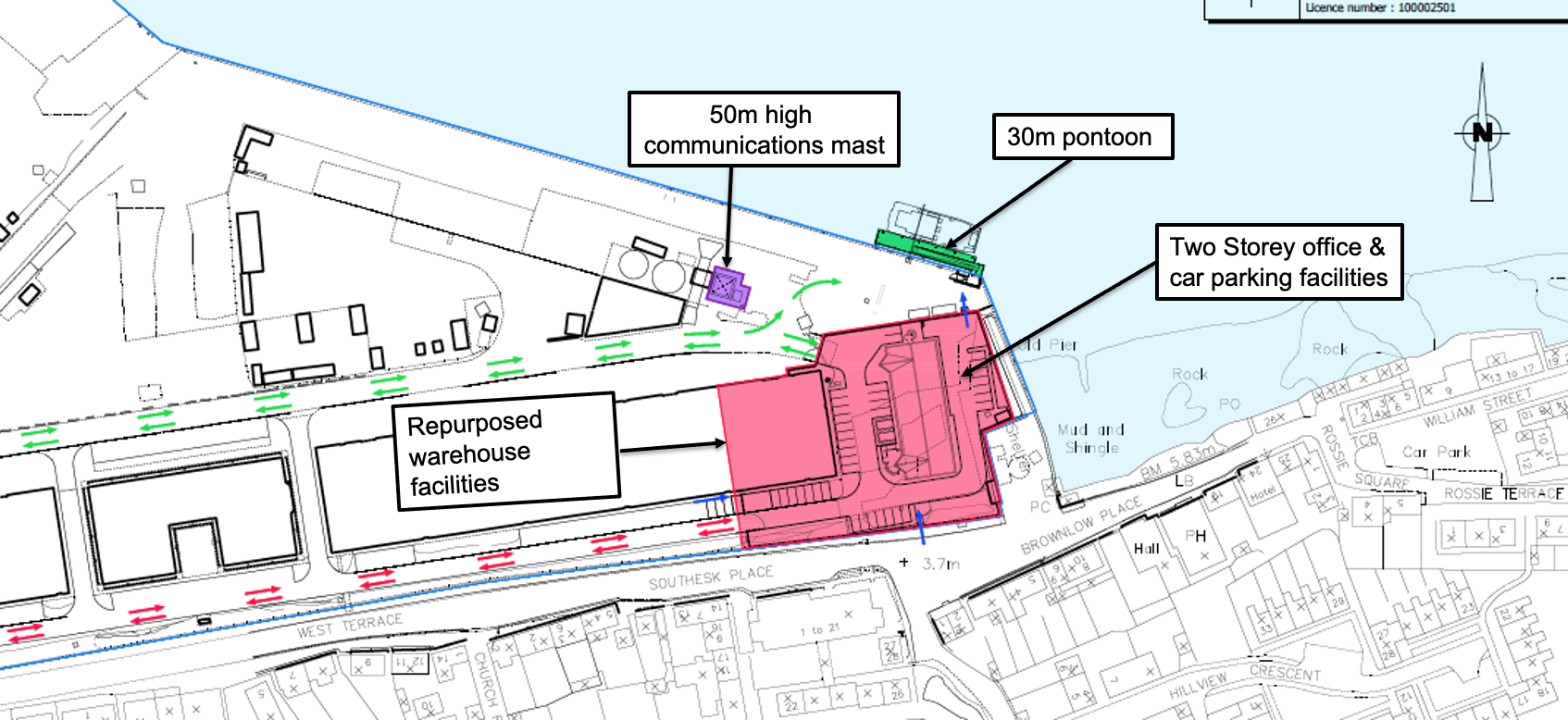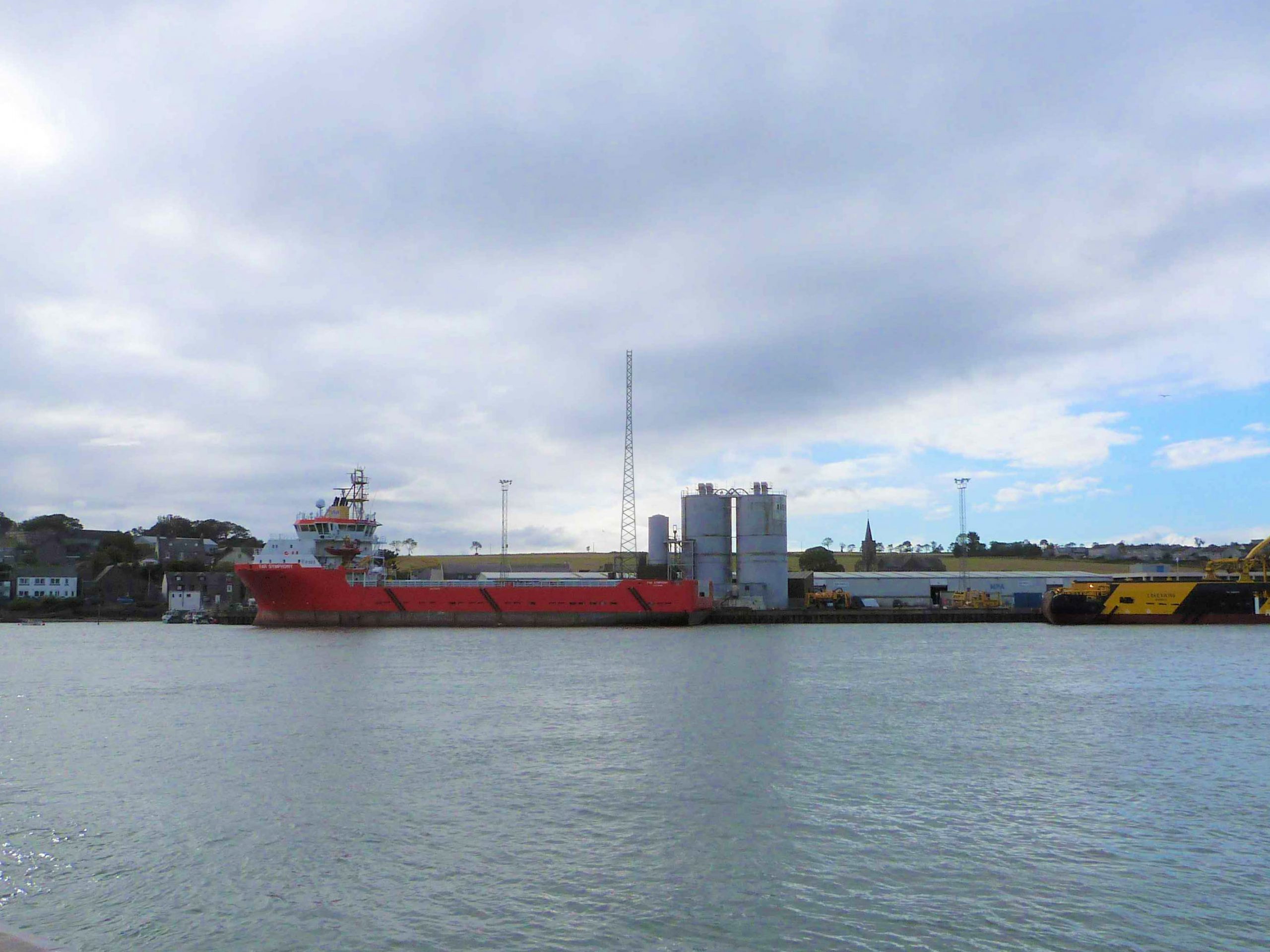 Proposed communications mast (pictured in centre)
The operations building, a two storey office block, was previously used by an oil industry supply chain company in Aberdeen and will be regenerated as part of efforts to contribute to the circular economy.
Local businesses will be used throughout the construction phase with contracts and subcontractors announced shortly.
Since being awarded the contract last year we have worked closely with local stakeholders and residents to ensure that we consistently operate in a fair and transparent manner for everybody's benefit.
Following concerns raised by port stakeholders including Ferryden fishermen as well as local residents about the design of the floating pontoon, SSE Renewables and Montrose Port Authority adapted the initial designs so that the pontoon would now be located alongside Berth 5 as now reflected in the map above.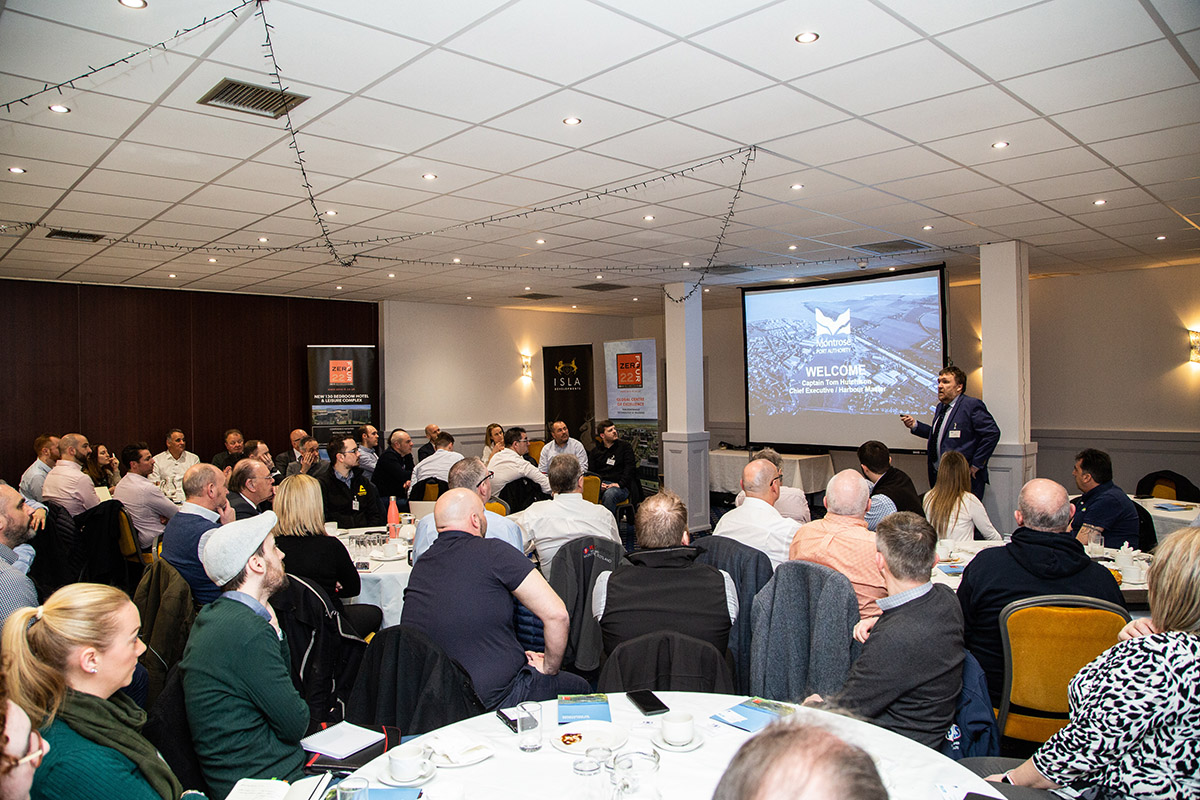 "The Operations and Maintenance base will play an important role in the day-to-day running of Seagreen and we're pleased to confirm Montrose as our preferred home. Maintenance activities will be overseen from Montrose Port by our team to ensure the project is able to deliver clean, renewable energy reliably and safely on a day-to-day basis."
John Hill
Seagreen Project Director
Scotland's largest wind farm (1075MW)
Located over 27 km off the Angus Coast
Landfall at Carnoustie then underground cables to a new substation at Tealing
Will generate enough electricity to power over 1.6m homes
SWEL will aim to employ up to 50 roles at the base and turbine maintenance contractor, Vestas, will aim to employ up to 10.
Vestas will also employ up to 60 roles to be based on their offshore service operations vessel, which will use the port every 2-3 weeks to rotate crew, staff and replenish the offshore warehouse.
Both SWEL and Vestas will aim to employ these roles in the local Angus area.