What We Do
About Montrose Port
Our aim is to develop Montrose as the port and logistics hub for North East Scotland.
This will build on our existing reputation as the port of choice for key oil and gas suppliers as well as the growing offshore renewables and decommissioning sectors. We also aim to strengthen our position as a logistics hub for traditional general cargo imports and exports and a welcoming destination for the expedition cruise industry.
Our customers not only drive our growth, but also provide our purpose as a Trust Port.
Small port. Huge Opportunities.
Flexible and Accessible
As one of a number of Trust Ports across Scotland our structure and enviable location allows us to offer customers a flexible and accessible service which is unique to Montrose.
We understand that our customers are looking to save on costs where possible, while ensuring safety and profitability are at a premium. Our unique advantage of being a smaller port, but with all the facilities and expertise of larger ports, means we can offer an agile and hands - on service with direct access to staff 24/7, all at competitive rates. We find that having this direct link to our team day and night prevents frustrations with communication issues, delays and ultimately spiralling costs.
We can also offer affordable layover rates which mean that you can stay in port for as long as you need in order to mobilise or demobilise.
All profits we make are reinvested back into the Port meaning we can make continuous upgrades to our infrastructure and facilities while keeping our rates competitive for our customers. In keeping with other Trust ports we also pride ourselves on our high degree of accountability to port users and their communities.
Offering around 1000 metres of quayside on both the north and south side of the harbour, Montrose Port provides a sheltered haven almost half a mile long. Port facilities include water berths to a depth of 8m, 130,000m2 of open storage, 42,000m2 warehousing and over 2000m2 of office space.


QUAYSIDE: 1000m
BERTH DEPTH: 8m
(Chart Datum) OPEN STORAGE SPACE
130,000m2
Read about the latest developments at the Port in our latest annual review.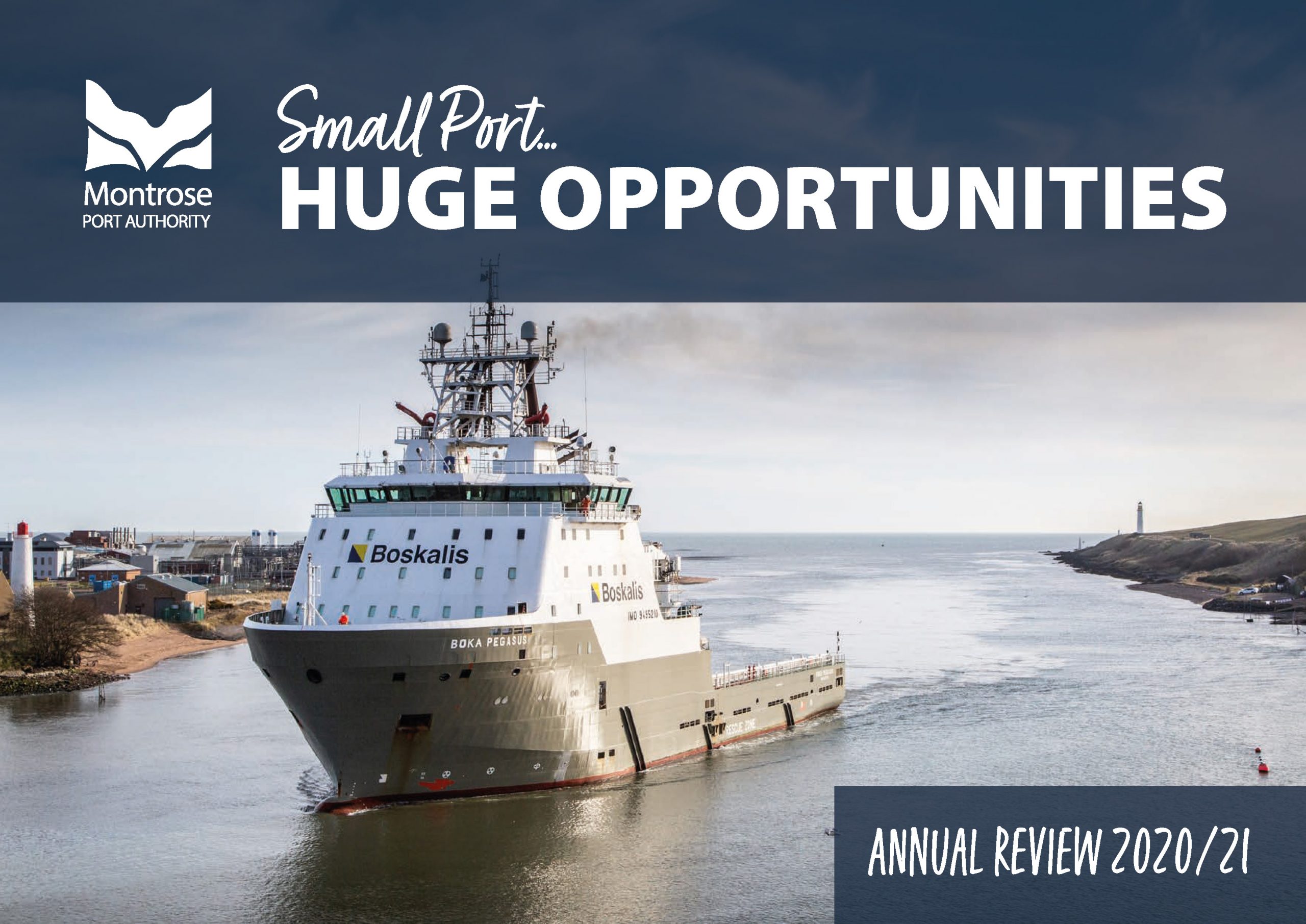 Our People make the port
Our success as a respected and forward thinking port is predominantly due to the level of service we provide, but also down to the people working here.
We have a close-knit team from top to bottom who know that in a Trust Port, the fruits of their labours are all reinvested in the Port.
As well as our staff we have a board of enthusiastic people who take a keen interest in the day to day running of the Port. They have a wide range of experience and expertise which is always available to help with operations.
Community
As a hub for commerce, transport and logistics at the heart of Montrose, we see ourselves very much part of a wider community.
Quayside Services
We work with a number of third-party organisations to keep the port running efficiently.
Careers
View and apply for career opportunities at Montrose Port Authority and across of maritime network.