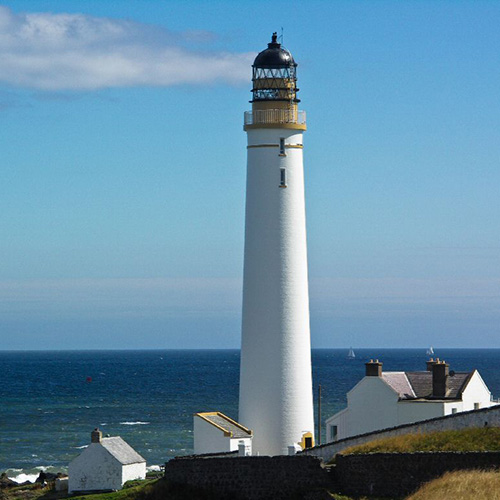 March 11, 2020
Montrose Port Community Celebrates the 150th Anniversary of Scurdie Ness Lighthouse
On the 1st March 2020, Scurdie Ness lighthouse celebrates 150 years since it first started to protect the lives and vessels of mariners along the coast. Positioned on the South side of the River South Esk estuary, the navigational tower has continued to provide a loyal service since 1870.
Throughout 2020 there will be events running in conjunction with the local community to mark Montrose's distinguishing landmark. However to kick off the celebrations, Montrose Port Authority will be marking the occasion with a salute of honour. Throughout the day ships resident in Port will be flying their masts; shortly before 6pm the pilot ship will make their way out towards Scurdie Ness and then at 6pm all ships both large and small will sound their horns as a mark of thanks.
John Aitken, Montrose Port's Honorary Archivist explains "As part of the official ceremonies at the first lighting of Scurdie Ness at 6 pm on March 1st, members of Montrose Harbour Trust went down the South Esk on the steam tug 'Teaser' to witness the occasion. To reenact this seems a fitting tribute to the treasured local landmark."
Discussions are in place with Ferryden community for further events throughout the year, with a parade being proposed for late spring/early summer. In the meantime Angus Alive have opened a new display within Montrose Museum showcasing the history of the lighthouse.