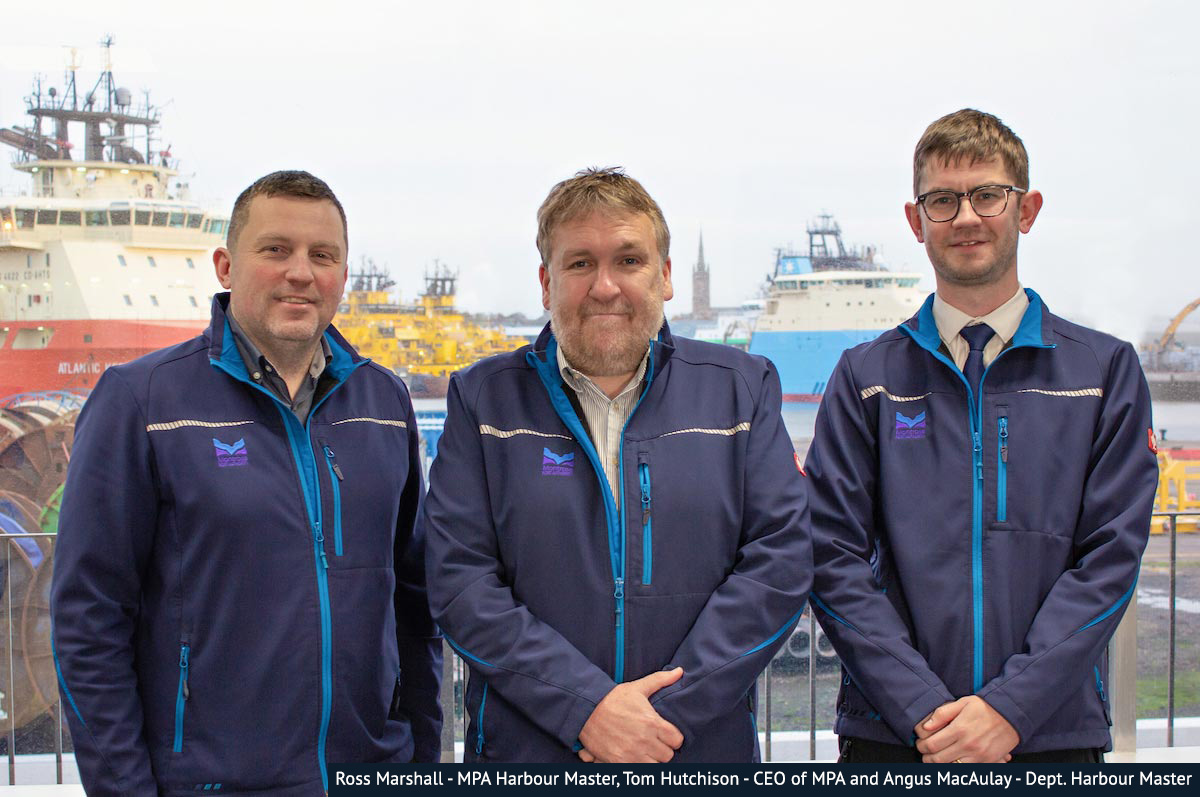 You can rest assured that working with Montrose Port Authority is straightforward and cost effective.
We know how important it is for you to keep the supply chain moving and provide the best port agency service for your client. It is our promise to you that we will keep your port visit as brief as possible, or long as you need to maximise your ships profitability.
Our marine team and their decades of combined experience ensure that port users are in safe hands.
We have developed a Marine Safety Management System and Safety Plan based on formal risk assessments, demonstrating our commitment and ensuring the safety of all key stakeholders, the wider public and the environment. The management system is subjected to regular internal and external audits as part of a programme of continuous improvement and we are compliant with the Port Marine Safety Code.
We offer efficient pilotage through our in-house pilots, line handling team and Port Control operation.
Port Control is manned on a 24-hour basis, with VHF watch maintained on Channel 12.
Port key facts:
quayside:
1000m
berth depth:
8m
130,000m2
open storage space
Vessels arriving should call 'Montrose Port Authority' on
Channel 12
at least two hours prior to their arrival.
Vessels bound for Montrose must keep Port Control advised on any alteration to ETAs
at least six hours
prior to arrival.
Vessels are advised to remain 1.5 nautical miles east east of the outer red buoy at port entrance and await further instructions from the pilot and Port Control.
You will then be advised on berthing and anchorage as required.
We offer an efficient service and fast turnaround minimising the cost to customers and can offer the following services:
Pre- arrival planning for your port call
Piloting into port
Docking and undocking
Cargo handling and freight forwarding
Departure arrangements
Our friendly and flexible team are here to help you every step of the way.
Our expert pilots are on hand to help vessels navigate in and out of the Port's channel. We have developed a bespoke pilotage training programme and have put pilots through their Harbour Master Diplomas. Investing in our team is very important to us as a trust port and we are delighted to be able to do so for our pilots who are key assets to our team.
Our new pilot boat
The 'South Esk' is our new and improved pilot boat, an Interceptor 48 model that was constructed for us by
Safehaven Marine
in Ireland in 2022. It was the first time in the Port's history that we ordered a new, purpose-built pilot boat which is more fuel efficient, quieter for our neighbours and features state-of-the-art equipment. We marked this investment with a fitting celebration when South Esk made her maiden voyage home to Montrose.
Latest Notice to Mariners Update
Keep up to date with the latest mariners' information here. You can find previous notices in our archives.
Taking a collaborative approach, we share our procedures and encourage feedback from port tenants and users.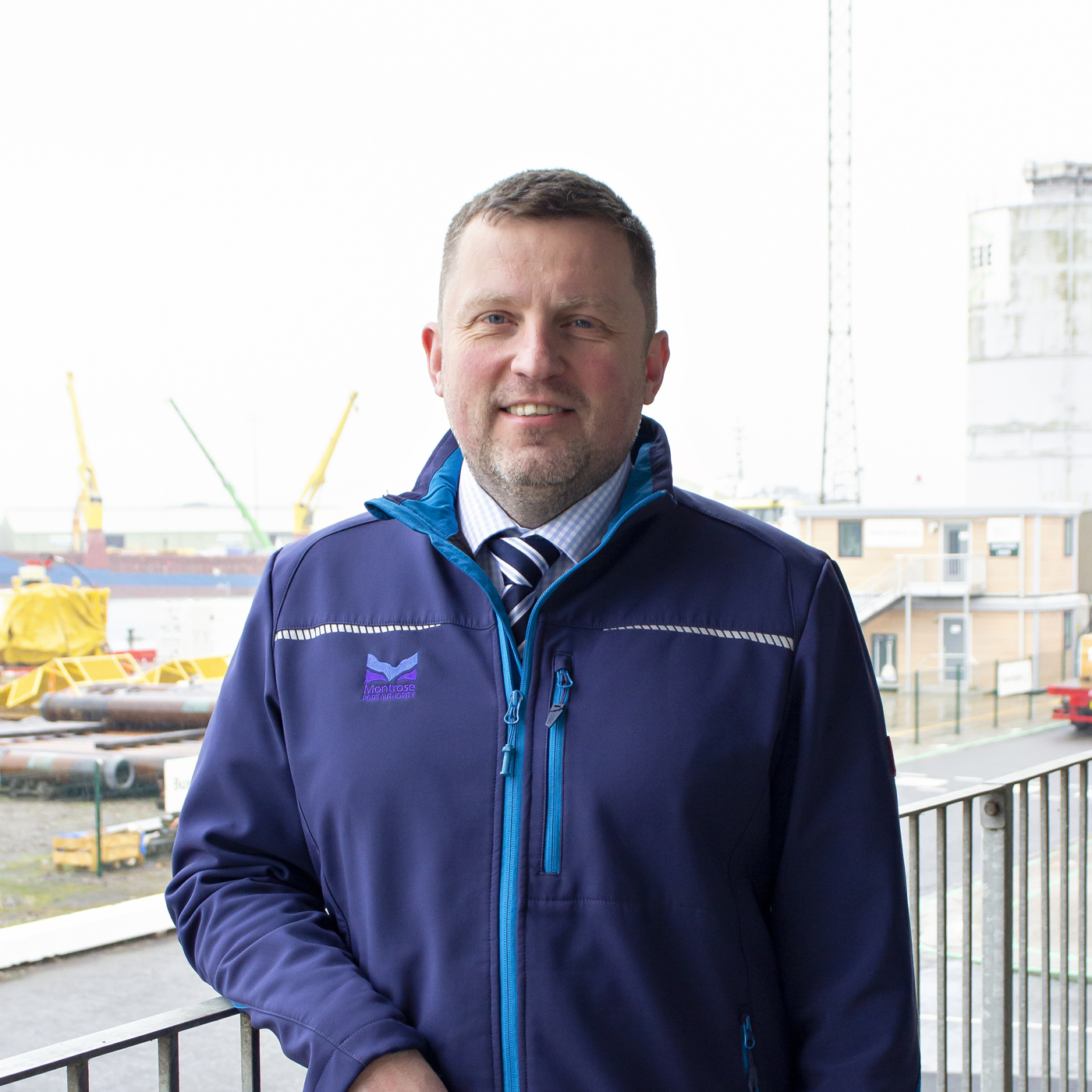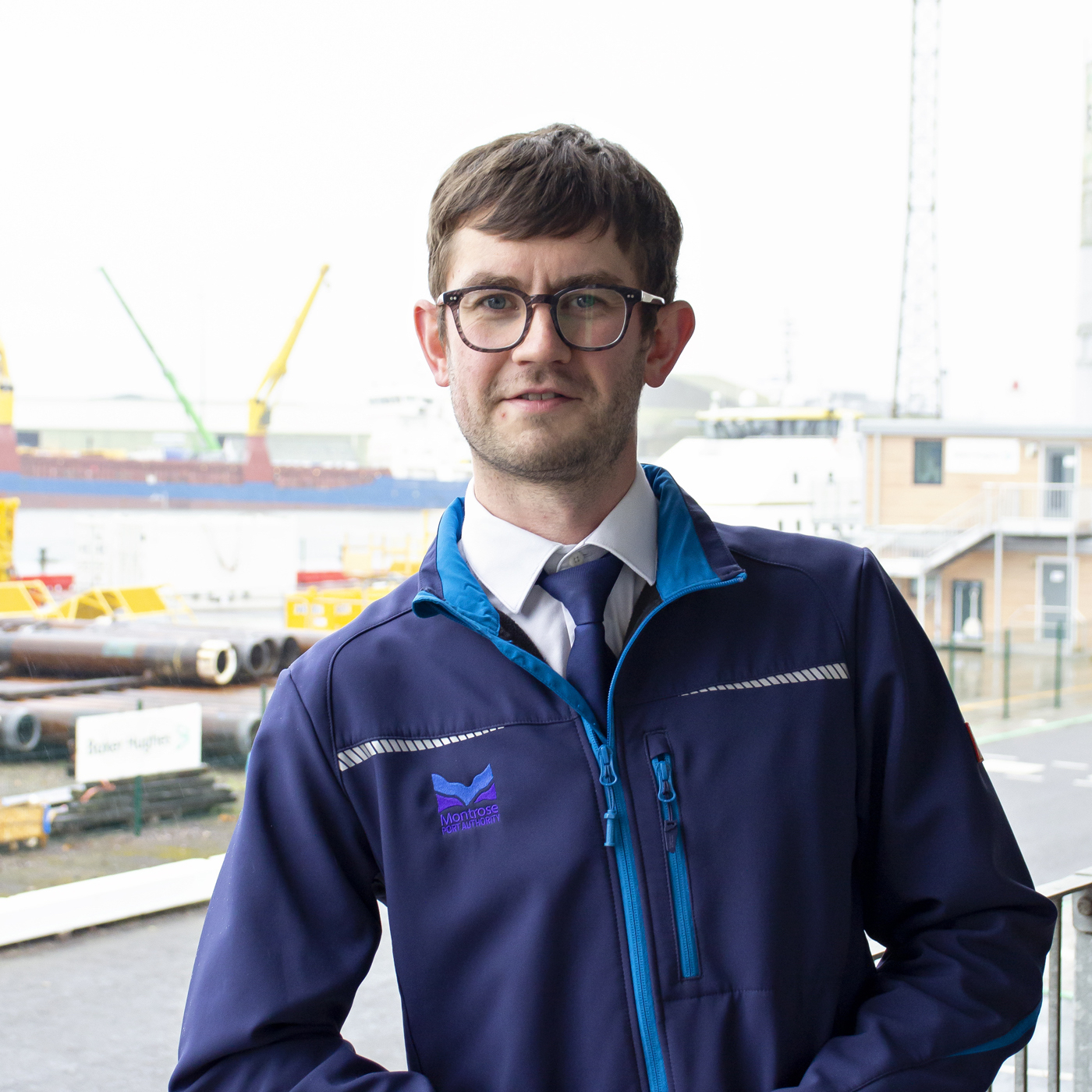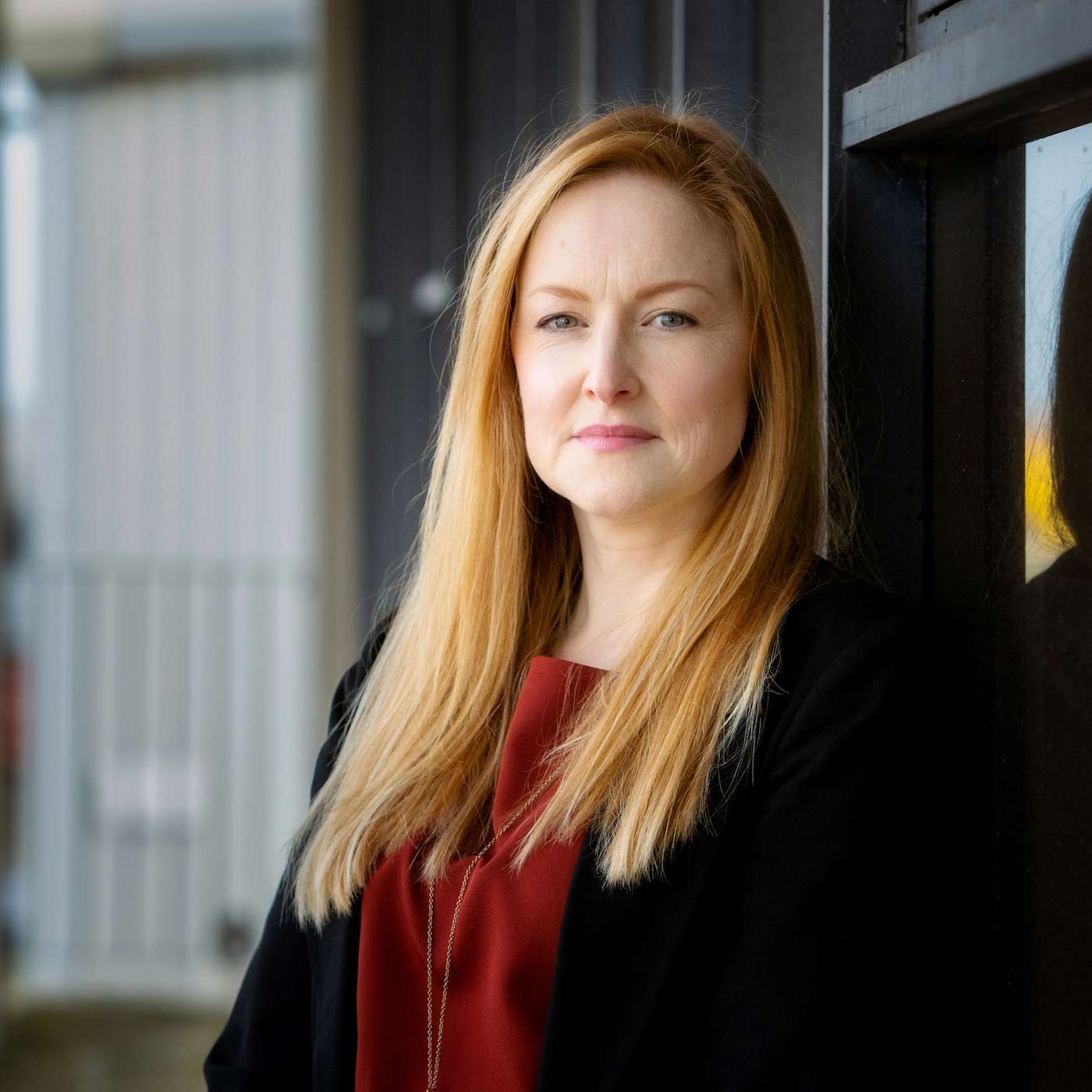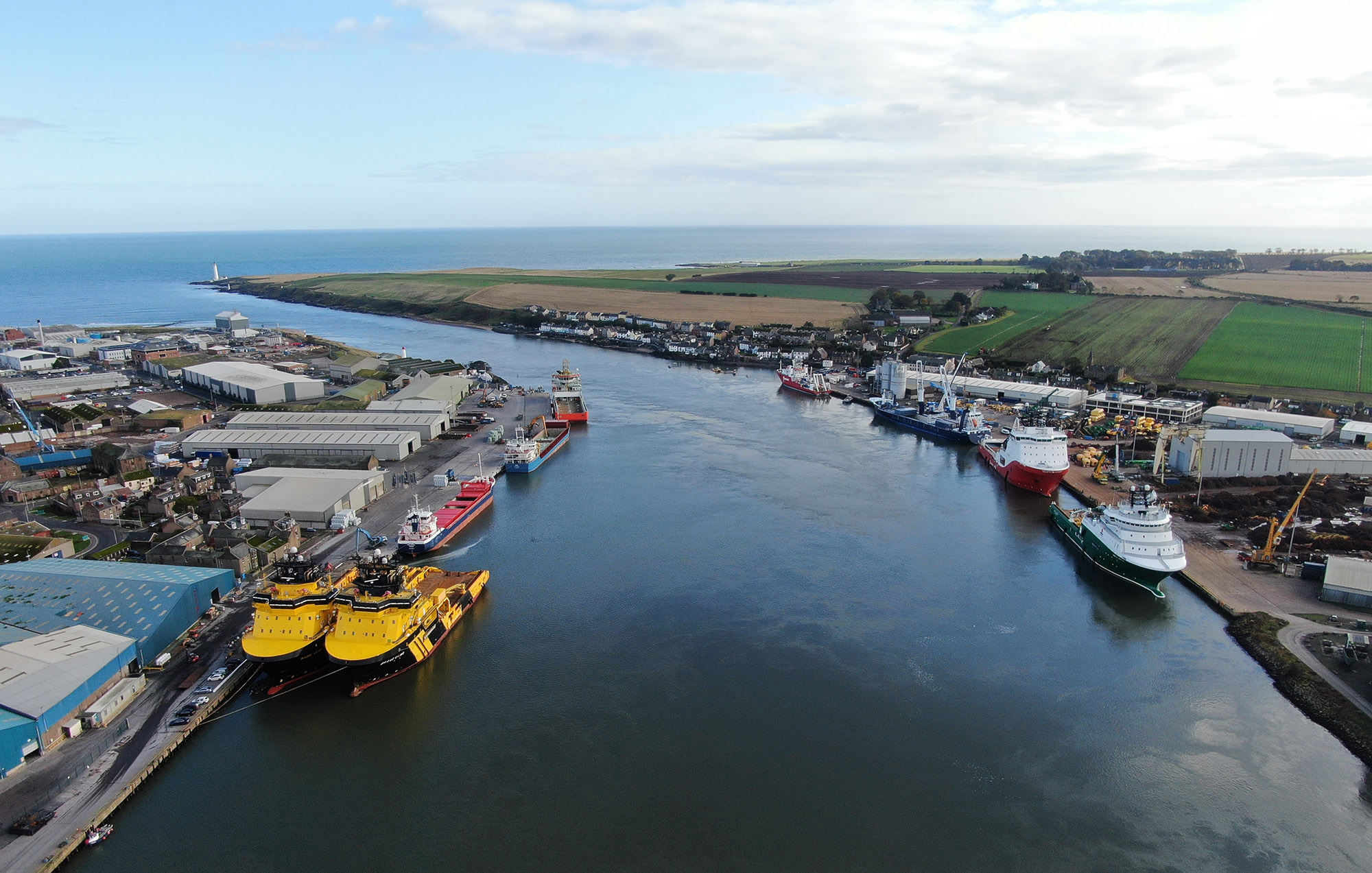 Key highlights:
Largest Chain and Anchor port in Europe

Close proximity to North Sea oil rigs and the largest offshore wind farm in Scotland

Economical harbourside leasing opportunities

Onsite stevedoring available 24/7

Trust Port infrastructure

Accessible road & rail network

Close proximity to Baker Hughes Centre of Excellence, Crown Estate Scotland's future ZeroFour site and other key industry players

Agility and speed of turnaround

Affordable layover costs

Sheltered Harbour

Experience of team and local network

£22 million invested since 2011 in quayside developments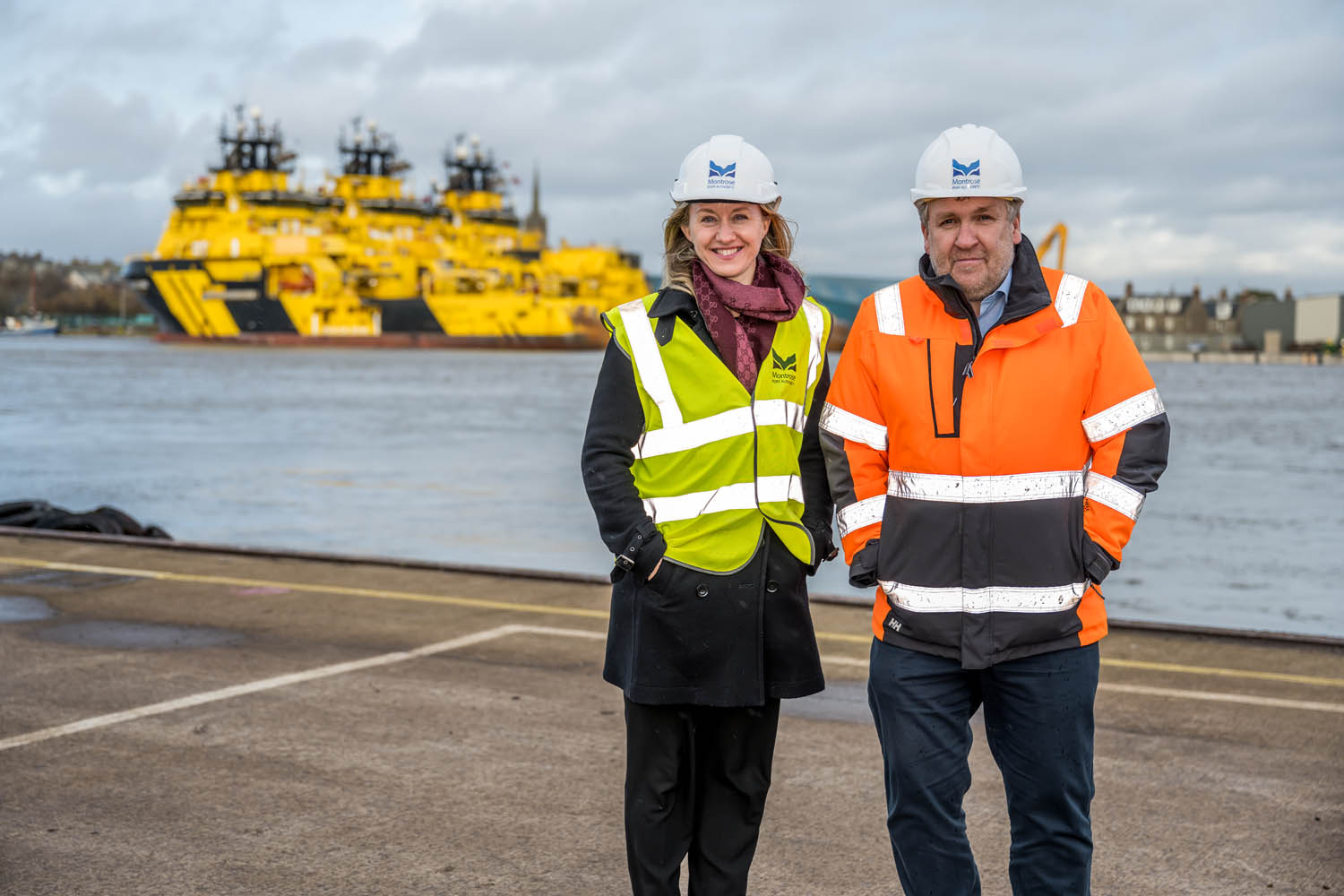 We are currently in the process of installing shore power at our Port, the first Scottish port to provide it for customers working in the offshore energy sector.
The project is called Plug Montrose and is a 50/50 joint venture set up between Montrose Port Authority and Plug Shore Power Ltd where an electricity supply is given to vessels at berth, allowing them to switch off their engines and reduce emissions.
Pictured above are Maria Bos, CEO of Plug Shore Power Ltd and Tom Hutchison, CEO of Montrose Port Authority