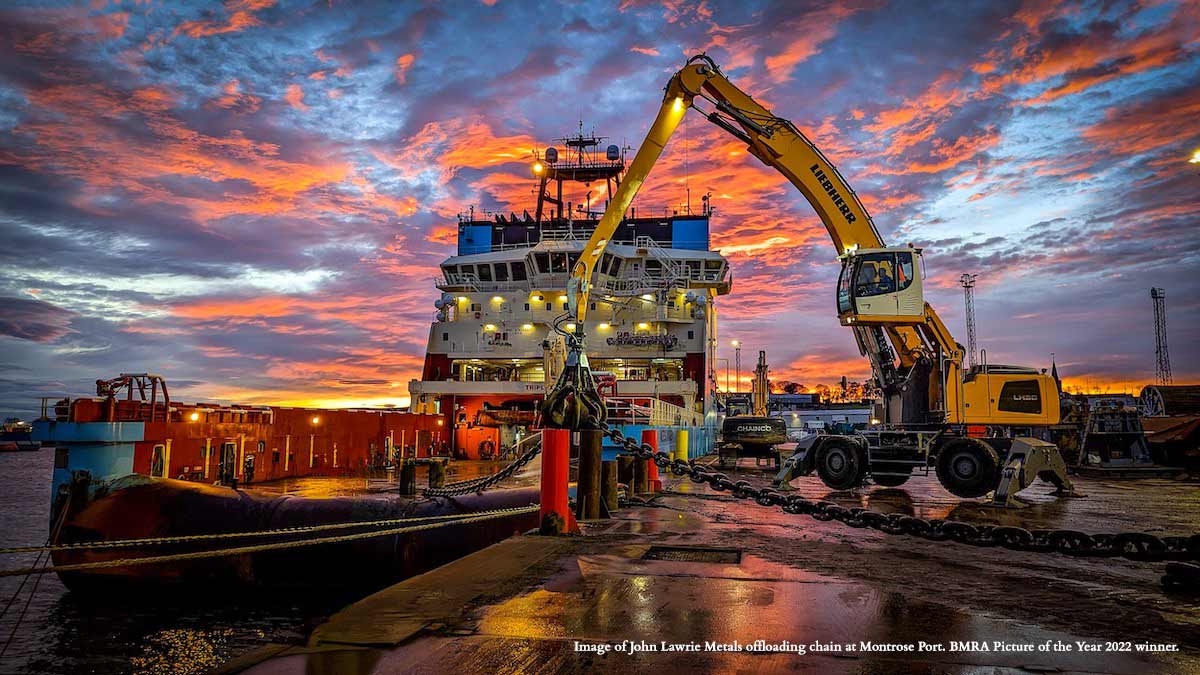 End of life services for offshore facilities
Our well-placed location geographically brings benefits to many customers in the decommissioning sector as they are not only in a prime position to access the North Sea and further afield but are also in the heart of Montrose, with accessible transport links through road and railway.
Work has commenced on our own designated decommissioning area where assets from offshore decommissioning projects will be cut and broken down before being distributed for cleaning and processing. Construction of the area is being undertaken by Inverurie-based company Hunter Construction. We look forward to expanding our decommissioning capabilities in future.
Port key facts:
quayside:
1000m
berth depth:
8m
130,000m2
open storage space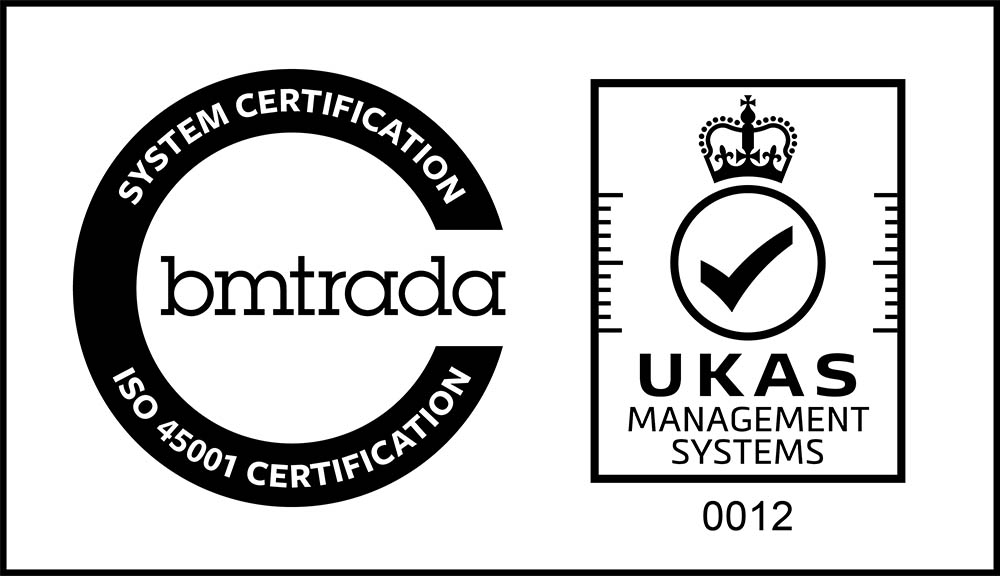 Safety is the top priority for us at Montrose, which is why we committed to enhancing our safety further by gaining our certifications for ISO 45001:2018 Health & Safety Management and ISO 14001:2015 Environmental Management.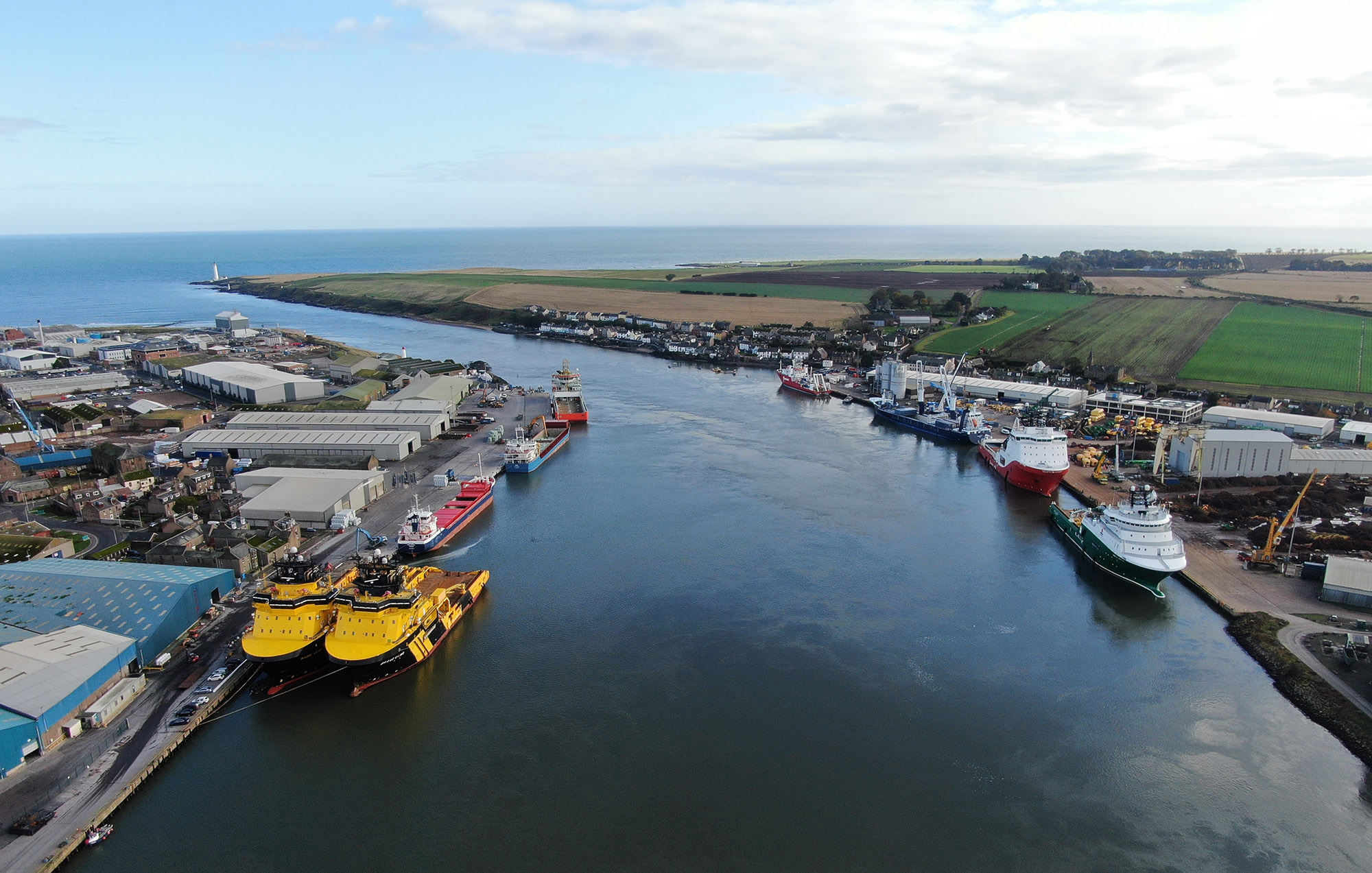 Key highlights:
Largest Chain and Anchor port in Europe

Close proximity to North Sea oil rigs and the largest offshore wind farm in Scotland

Economical harbourside leasing opportunities

Onsite stevedoring available 24/7

Trust Port infrastructure

Accessible road & rail network

Close proximity to Baker Hughes Centre of Excellence, Crown Estate Scotland's future ZeroFour site and other key industry players

Agility and speed of turnaround

Affordable layover costs

Sheltered Harbour

Experience of team and local network

£22 million invested since 2011 in quayside developments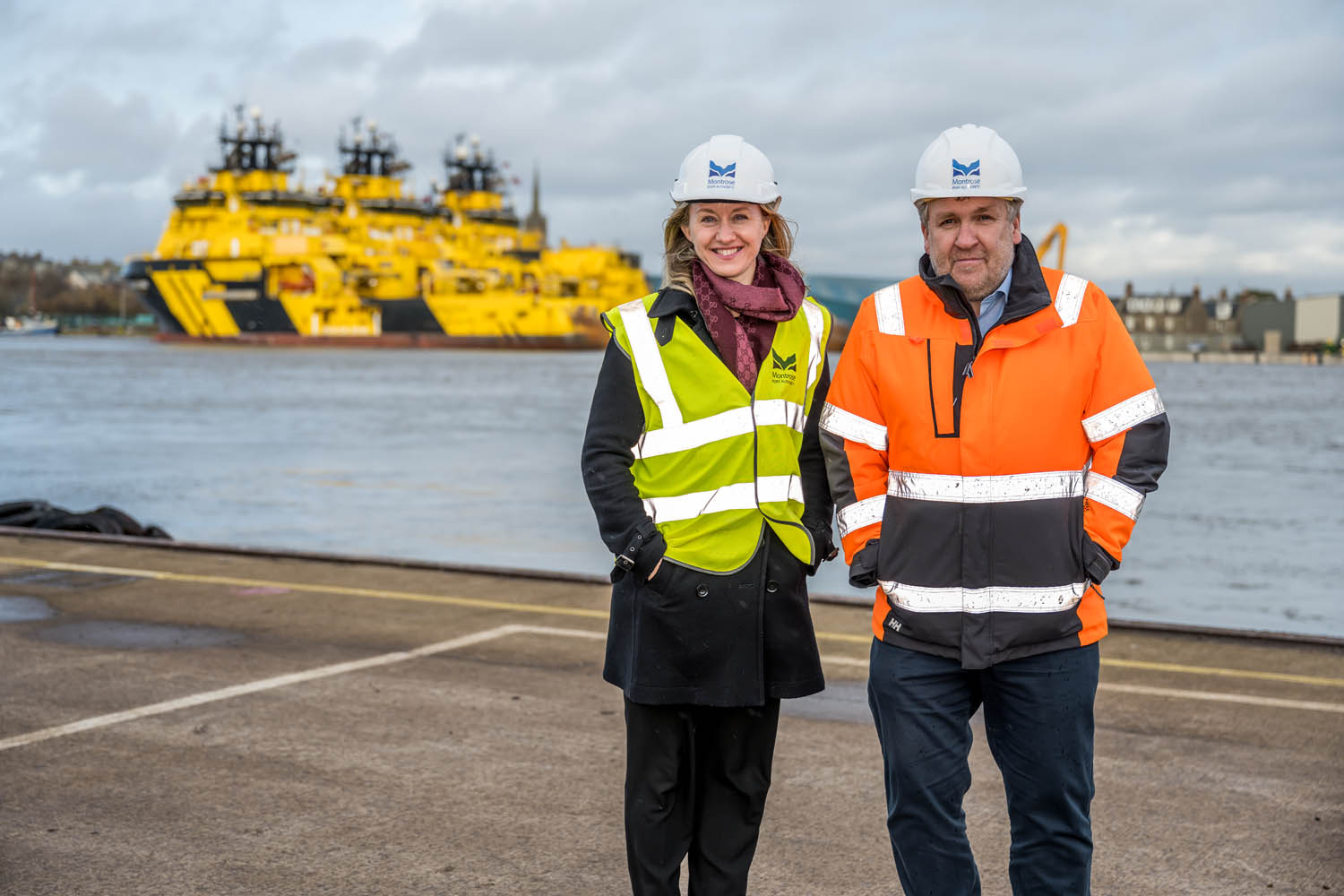 We are currently in the process of installing shore power at our Port, the first Scottish port to provide it for customers working in the offshore energy sector.
The project is called Plug Montrose and is a 50/50 joint venture set up between Montrose Port Authority and Plug Shore Power Ltd where an electricity supply is given to vessels at berth, allowing them to switch off their engines and reduce emissions.
Pictured above are Maria Bos, CEO of Plug Shore Power Ltd and Tom Hutchison, CEO of Montrose Port Authority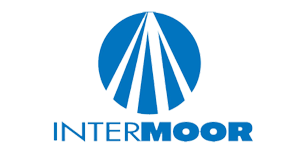 Montrose Port is large enough for any project we put forward and has great relationships with both it's port community and the wider town. In our view this makes a great recipe for success and an excellent place to do business.
Steve Learmonth, Intermoor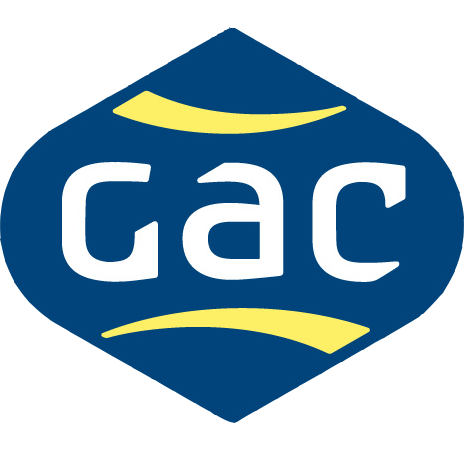 Tenant case study
Montrose has always been an integral part of GAC UK's ship agency and logistics business in the North East of Scotland, and they have been serving customers in the port for over a decade.

Stevedoring case study
Whyte's fleet consists of Mobile Cranes, Electric Grabs up to 9 Cubic Metres, Forklifts ranging up to 16t capacity, Loading shovels, Telehandlers and Skid-steer loaders.
Other services we provide:
Speak to a member of our dedicated team.