Our Community
Montrose Port Authority see themselves very much as part of the wider community. Success at the Port has a knock on effect for the town and surrounding areas, there are also many benefits felt the other way round too.
About Montrose
Montrose sits between easy travelling distance of Dundee and Aberdeen on the A90 and is well served by public transport links.
A bustling coastal town, it is situated on the edge of a virtually landlocked two-mile-square lagoon of mud known as the Basin, which is a nature reserve and haven for wildfowl and wading birds who love its mud. The site plays host to one of the largest autumn gatherings of pink-footed geese in Scotland during October and November.
Montrose Port enjoys a central location at the heart of the town and has grown steadily throughout its 527 year history. During this time it has been an important centre for various types of fishing, from salmon to whaling and herring including, for a time, a pearl fishery in the river itself. It has also been an important timber port, and for many centuries was one of Scotland's largest exporters of wool.
An important landmark – Scurdie Ness Lighthouse – has been protecting shipping along the coastline for 150 years and continues to guide ships and boats to this day.
A recent economic impact assessment found that the Port supports 300 permanent, full time employees both directly and indirectly. This equates to £12million in annual salaries and £24 million GVA (Gross Value Added) which comes from operations at the Port and brings economic benefits to the wider Angus region.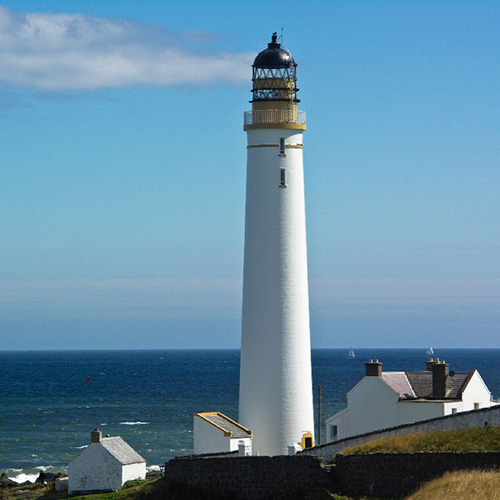 Montrose Port Authority are members of the following:
SCDI (The Scottish Council for Development and Industry)
Oil and Gas UK
Deep Wind
Dundee and Angus Chamber of Commerce
Scottish Renewables
CeeD – Centre for Engineering Education and Development
British Port Association
Port Skills and Safety
Aberdeen Chamber of Commerce
The European Sea Ports Organisation
EcoPorts, the main environmental initiative of the European port sector
HMS Montrose
The town of Montrose shares a very special bond with the Navy ship HMS Montrose which was named in its honour.
HMS Montrose visits Montrose when its busy schedule allows it to catch up with its namesake town and affiliates. On its last visit in 2018 the ship hosted cadet and youth organisations, played against local sports teams and opened its doors to the local community, as well as pay its respects to the famous statue of Bamse, the St Bernard.
Normally based in Plymouth, the Type 23 frigate is currently deployed to Bahrain for three years as part of the Royal Navy's operations east of Suez.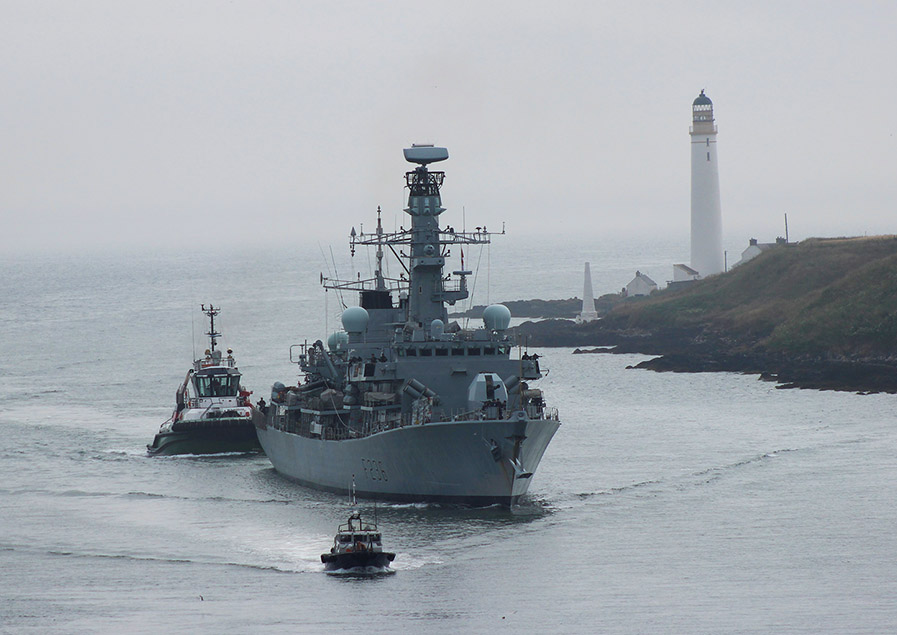 Local Business sponsorships / supporting programmes
MPA works with a number of groups within the local community and takes an active role in supporting educational and cultural programmes.
Education
Schools Education Programme
>
Produced in response to the COVID-19 closure of schools, our education programme focuses on the themes of Coast and Water. Downloadable resources for homeschooling parents to use include - geography, maths, history, as well as a creative bunting decoration task.
Charity
The Sailors' Society
>
Run by maritime welfare charity Sailors' Society, the quayside centre offers ships' crews a place to find help while on long contracts away from home. Affectionately known as The Cabin, it provides its visitors with 24 hour secure access to free internet facilities, local information, magazines, books and warm clothing for those unprepared for the cooler Scottish climes.
Charity
RNLI
>
Established in 1800, Montrose Lifeboat Station is one of the oldest stations in the British Isles. Today it operates both an inshore D class lifeboat and an all-weather Shannon class lifeboat
Quayside Services
We work with a number of third-party organisations to keep the port running efficiently.
Careers
View and apply for career opportunities at Montrose Port Authority and across of maritime network.