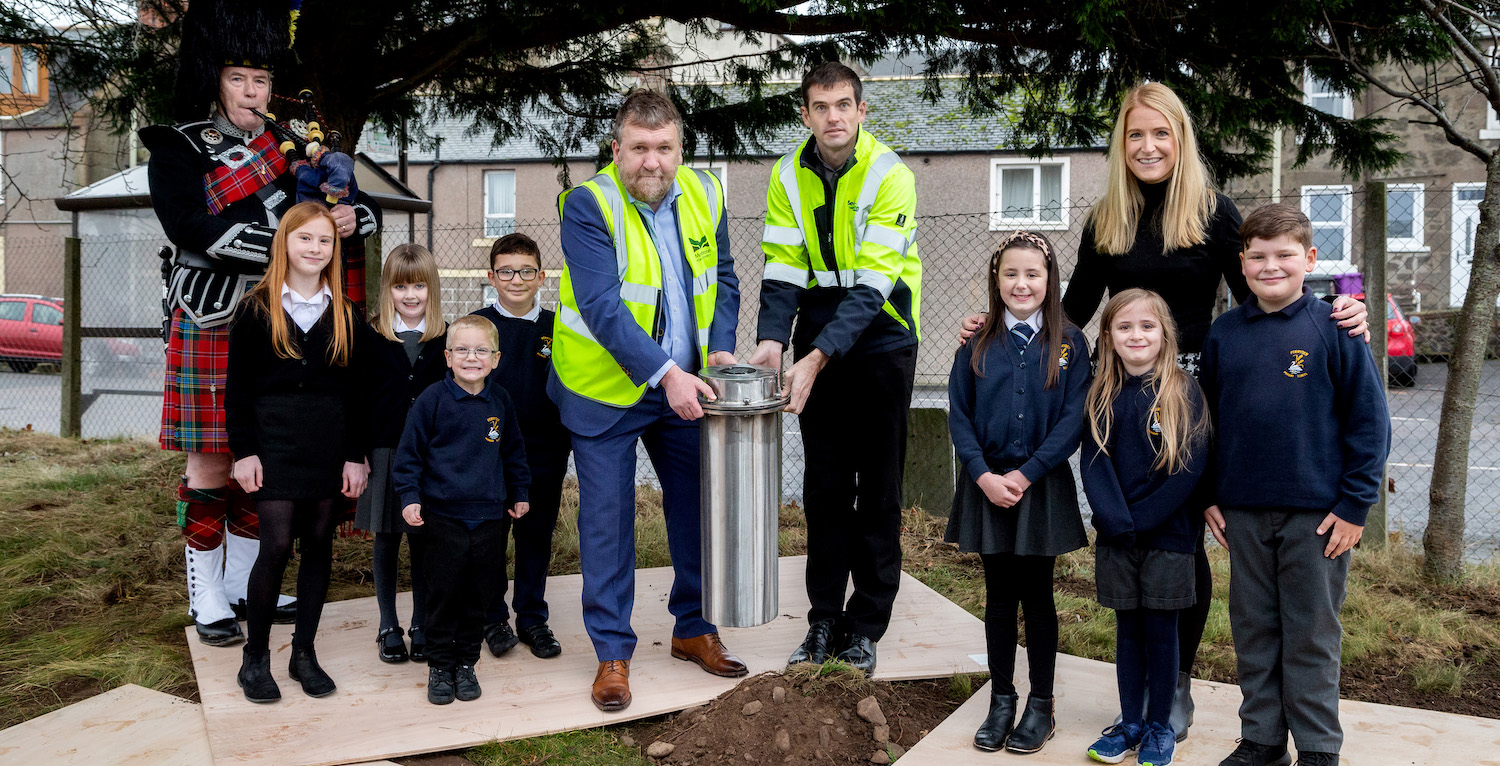 As a Trust port, we take our place in the heart of the community as a serious responsibility. Every year we aim to improve our efforts in supporting our community in whatever way we can.
Montrose sits between the easy travelling distance of Dundee and Aberdeen on the A90 and is well served by public transport links.
A bustling coastal town, it is situated on the edge of a virtually landlocked two-mile-square lagoon of mud known as the Basin, which is a nature reserve and haven for wildfowl and wading birds. The site plays host to one of the largest autumn gatherings of pink-footed geese in Scotland during October and November.
Montrose Port enjoys a central location at the heart of the town and has grown steadily throughout its 527 year history. During this time it has been an important centre for various types of fishing, from salmon to whaling and herring including, for a time, a pearl fishery in the river itself. It has also been an important timber port, and for many centuries was one of Scotland's largest exporters of wool.
An important landmark – Scurdie Ness Lighthouse – has been protecting shipping along the coastline for 150 years and continues to guide ships and boats to this day.
An economic impact assessment found that the Port supports 300 permanent, full time employees both directly and indirectly. This equates to £12 million in annual salaries and £24 million GVA (Gross Value Added) which comes from operations at the Port and brings economic benefits to the wider Angus region.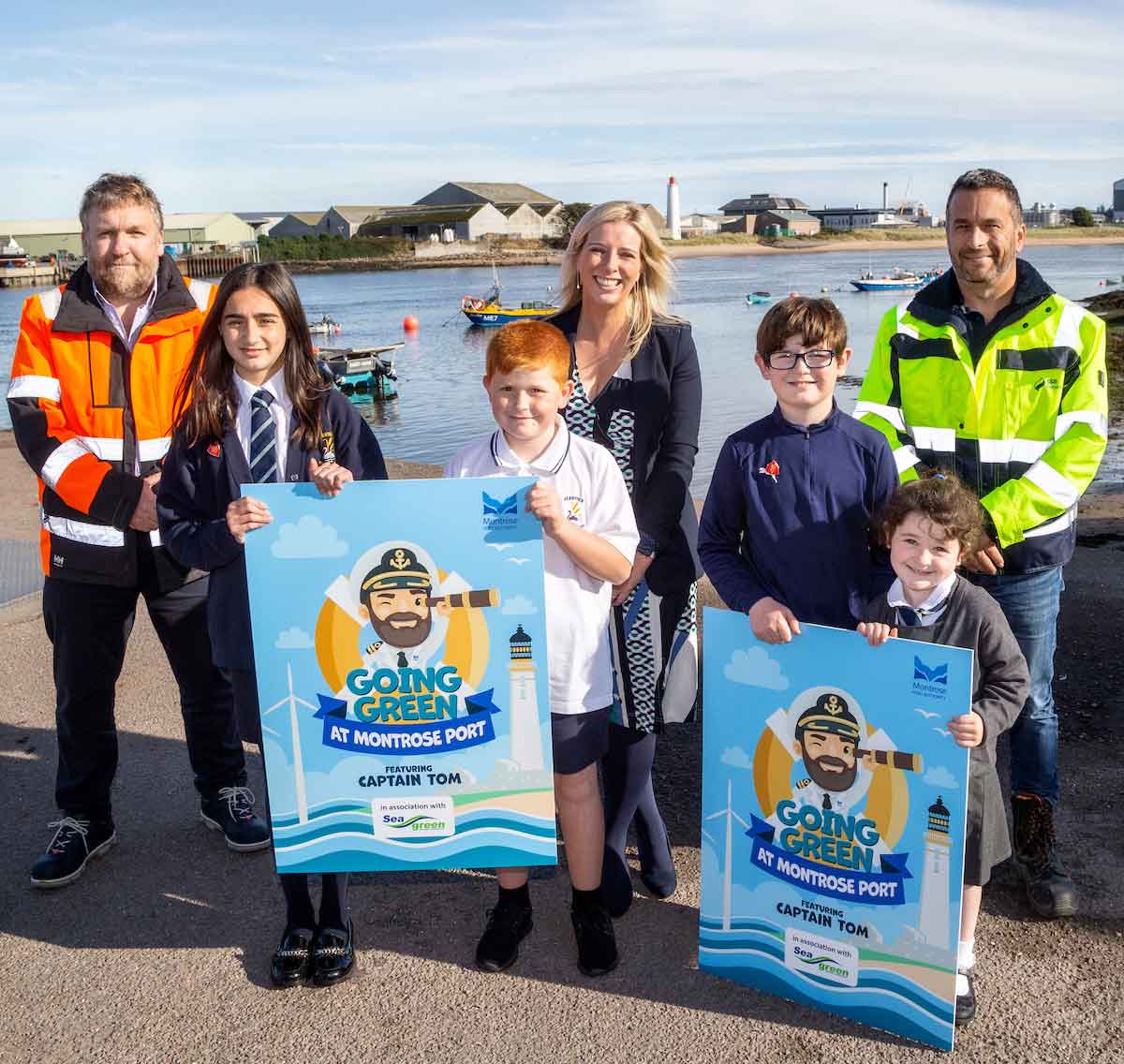 Local causes Montrose Port donates to:
Poppy Scotland Montrose
Seafarer's Society
RNLI Montrose
Defibrillators in Angus Schools
Montrose Rugby Club
Montrose Womens FC
Montrose FC
Montrose Mens Shed
Ferryden Primary School
South Esk Primary School
Borrowfield Primary School
Montrose Community Trust
MoHUB
Debra - the Butterfly Skin Charity
Montrose Bowling Club
Hands of Stone Boxing Gym
CBC Hilton Youth Football Team
Montrose Air Station Heritage Museum
Gordon School of Dancing
East Grampians Coastal Partnership's Turning The Plastic Tide
Montrose Playhouse Sponsorship
We are the box office sponsor for the Montrose Playhouse, the new community cinema and arts centre in Montrose. The Playhouse opened to the public at the start of October 2021 after a three-year fundraising and construction project that transformed the old town swimming pool into a fantastic community arts hub, spear-headed by a group of local volunteers.
It began as a simple regeneration idea to turn the old swimming pool into a cinema, but it has evolved into the major community centre that it is. The arts hub facilitates a range of beneficial events and meetings for Montrosians from the repair café where tech and sewing repairs can be made for free to relaxed screenings for families, those with babies, those who are deaf or hard of hearing and for those with dementia. It is fantastic to see the job opportunities and experience this hub has given to the younger generations of Montrose too.
The Playhouse is a wonderful grassroots project and we are proud to be a sponsor and see the entire town and surrounding area benefit from it.
The town of Montrose shared a very special bond with the Royal Navy ship HMS Montrose which was named in its honour.
After a 30-year tenure, the Type 23 frigate was decommissioned in April 2023 after being deployed to Bahrain for three years as part of the Royal Navy operations east of Suez.
HMS Montrose had its final port call to its affiliate town in March 2023.
Local sponsorships & programmes
Schools Education Programme
Produced in response to the COVID-19 closure of schools, our education programme focuses on the themes of Coast and Water. Downloadable resources for homeschooling parents to use include - geography, maths, history, as well as a creative bunting decoration task.
The Sailors' Society
Run by maritime welfare charity Sailors' Society, the quayside centre offers ships' crews a place to find help while on long contracts away from home. Affectionately known as The Cabin, it provides its visitors with 24 hour secure access to free internet facilities, local information, magazines, books and warm clothing for those unprepared for the cooler Scottish climes.
RNLI
Established in 1800, Montrose Lifeboat Station is one of the oldest stations in the British Isles. Today it operates both an inshore D class lifeboat and an all-weather Shannon class lifeboat.