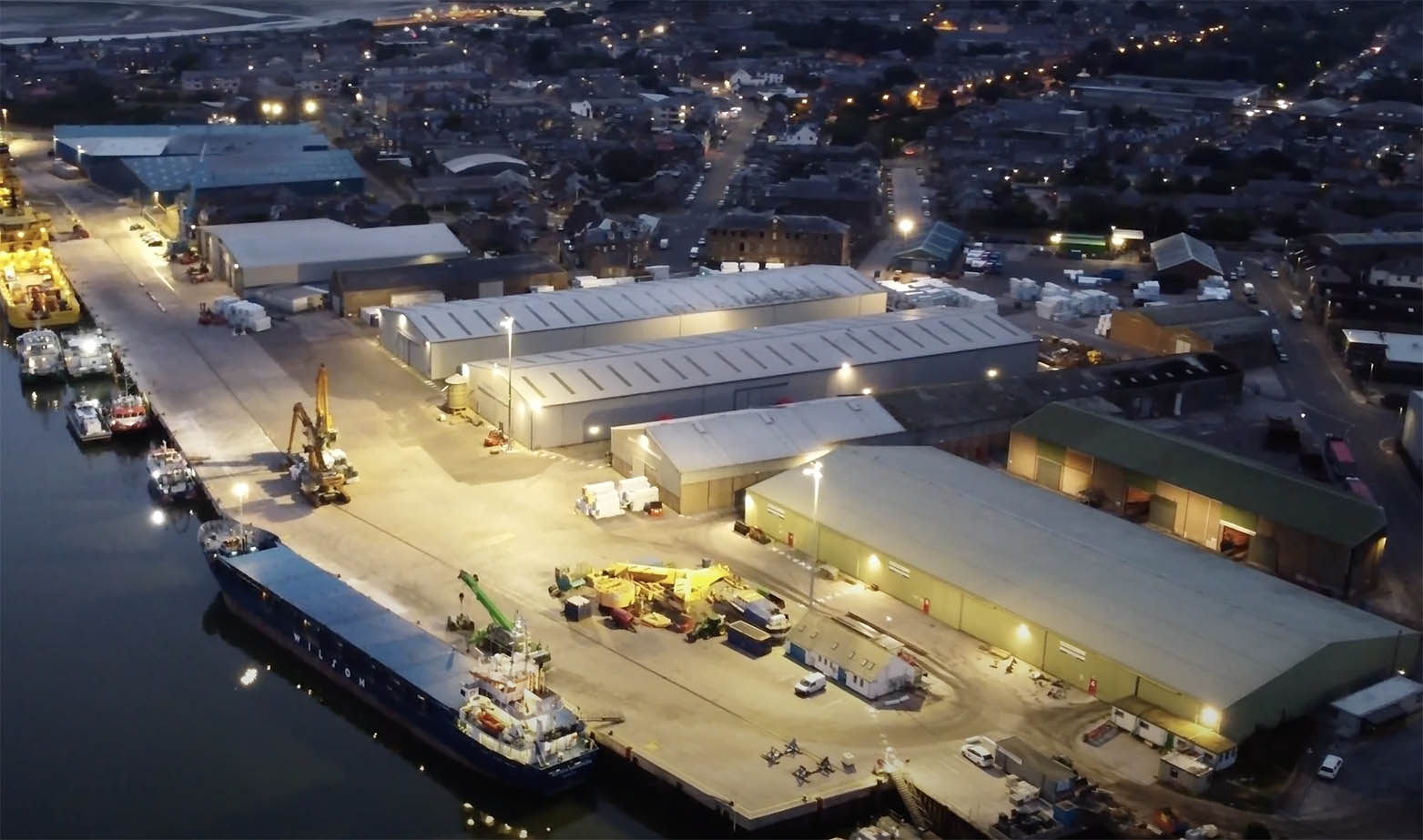 At Montrose Port, we are conscious of and accountable for the impact we have on our community and environment.
We are committed to doing our part to contribute towards the energy transition and Scotland's ambitious Net Zero targets. We have been taking action now to improve our energy efficiency, significantly reduce our carbon footprint and safeguard the Port for future generations to come.
With our unrivalled location and direct line of access to North Sea Wind Farms, Montrose is leading the way with the energy transition and is fast becoming the go-to renewables hub in the region, particularly with its aim of becoming the greenest port in Scotland.
In 2022 we secured the Inch Cape O&M base with construction commencing in 2023.
Speak to a member of our dedicated team.
What we have implemented: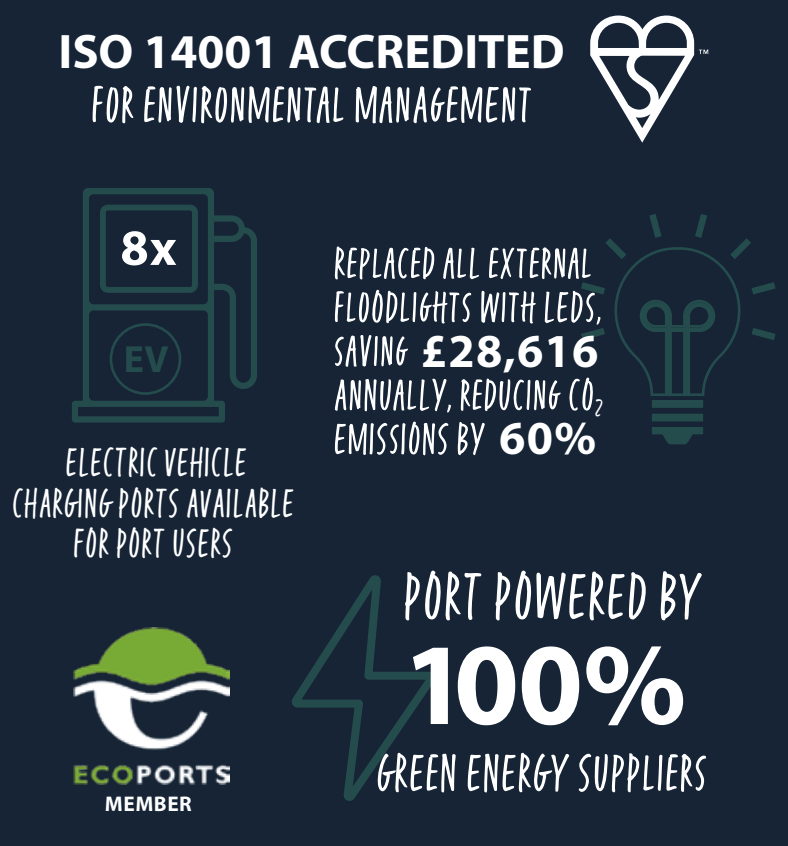 All profits are reinvested back into upgrading the port infrastructure, allowing us to remain competitive, as well as supporting our local area.
We invested £800,00 into our new pilot boat. South Esk is an Interceptor 48 model that was constructed for us by Safehaven Marine in Ireland in 2022. She is more fuel efficient, quieter for our neighbours and features state-of-the-art equipment. Watch her arrival here: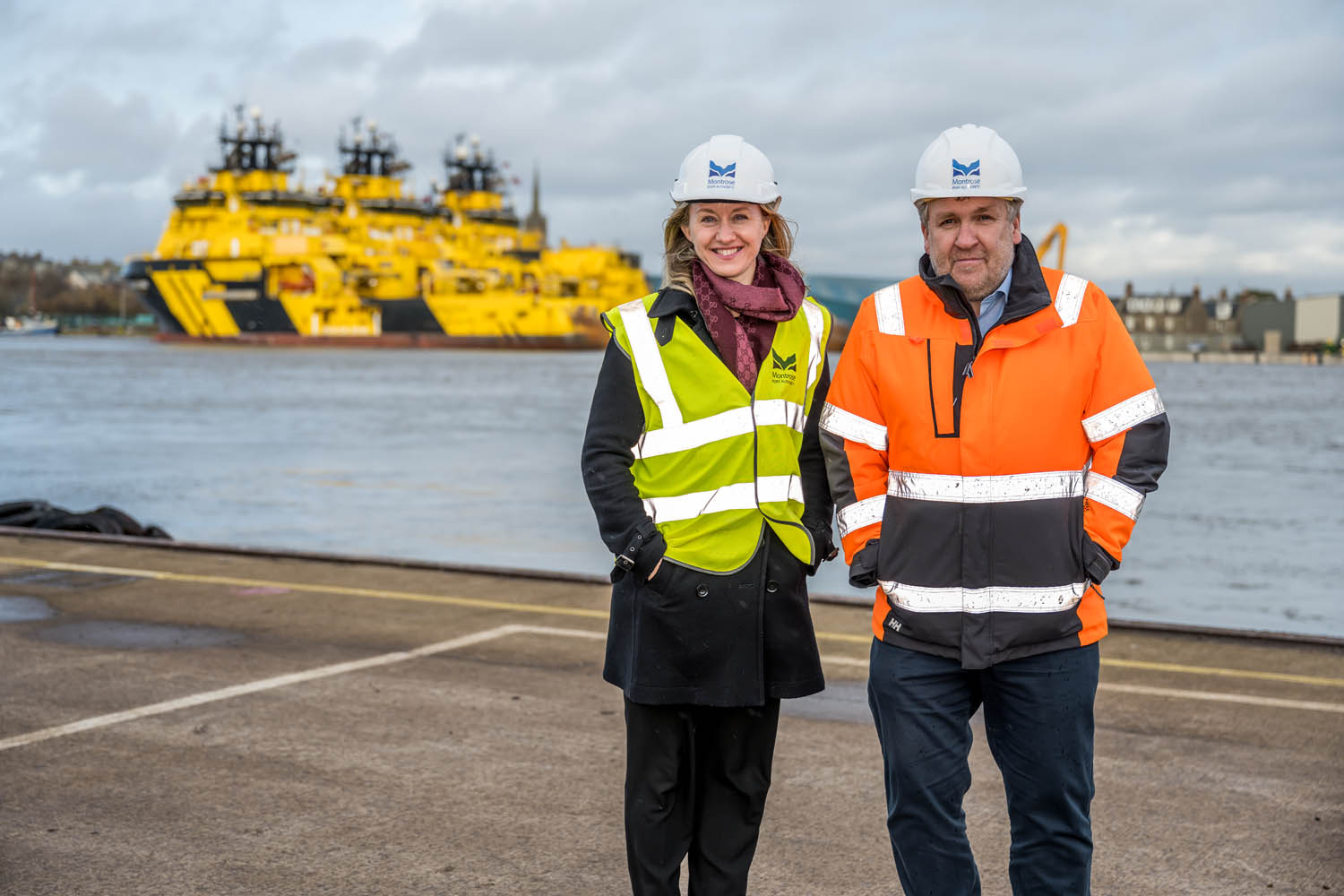 Shore power - Going live in 2023
We are currently in the process of installing shore power at our Port, the first Scottish port to provide it for customers working in the offshore energy sector.
The project is called Plug Montrose and is a 50/50 joint venture set up between Montrose Port Authority and Plug Shore Power Ltd where an electricity supply is given to vessels at berth, allowing them to switch off their engines and reduce emissions.
Once operational, we will be able to track CO2 reduction using Plug's bespoke administration system. The facility will create a decrease in local emissions and noise pollution, making it a major benefit our town.
Pictured above are Maria Bos, CEO of Plug Shore Power Ltd and Tom Hutchison, CEO of Montrose Port Authority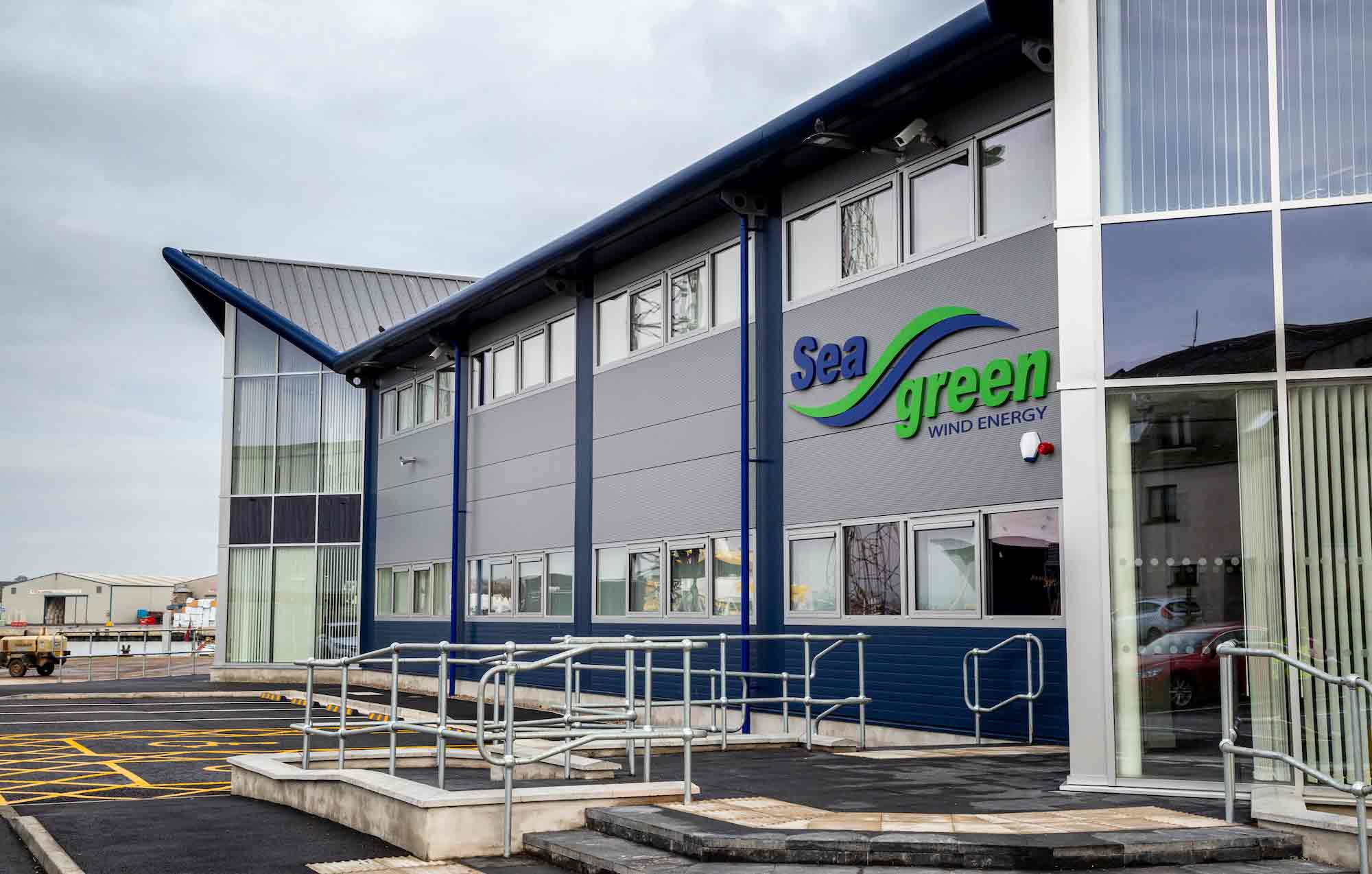 Design & Construction of Seagreen O&M Base
We designed and constructed Seagreen's O&M base, and were proud of the opportunity to contribute to the circular economy using recycled steel in its construction, along with repurposing their communication mast, saving a combined total of 127 tonnes of CO2.
What more we can do:
Electrify vehicle fleet
Alternative fuels
Solar Panels on main office building
Engage with supply chain and stakeholders
Look into powering the port with a land/sea turbine
Work towards aim of being the greenest port in Scotland