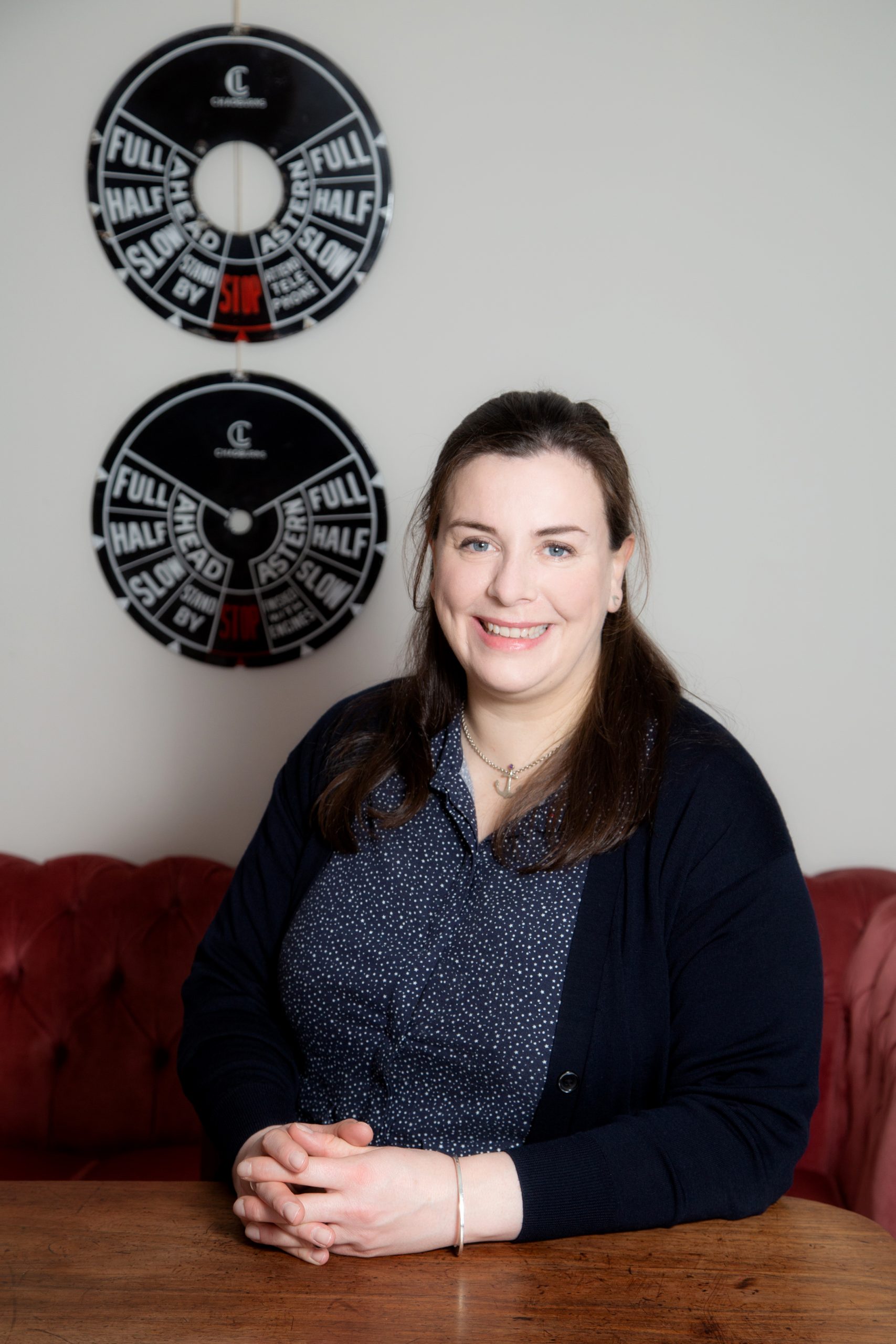 March 8, 2021
Trailblazing mariner encouraging girls to consider a career at sea
A trailblazing Angus mariner is encouraging other young women to consider a life at sea and says the days of women being unwelcome onboard vessels are long forgotten.
Fiona Scrimgeour, 38, grew up near Kirriemuir, and went on to sail ships of all sizes across some of the most expansive, and treacherous, seas in the world, and now sits on the Board of Non-executive Directors at Montrose Port Authority.
Looking back at her time on the ocean, she now hopes that other women and girls see the opportunities a life at sea can bring.
Life as a mariner is not for the faint of heart – or fond of home – and can mean sacrificing friendships and relationships to see it through. Being a female on a ship, let alone in charge of one, is a relatively recent concept in the world of shipping, and Fiona said she's had to deal with her share of "banter" during her career.
She said: "Seafaring is not a traditional career for a female, invariably I was the only woman onboard with multinational crews, who very often culturally have differing views on females being at sea – you quickly have to learn to accept that.
"Being at sea for extended periods of time, sometimes months at sea before you can get ashore – if you can get ashore – you very quickly learn to be resilient, you have to adapt, and very quickly realise that you need to give as good as you get and make every attempt to fit in.
"I've experienced my own fair share of sexism, discrimination and banter – you learn to deal with it – if anything it makes you work harder and strive to be better to prove that you can do it. However, you do need to understand your limits as a female and know when to ask for help – it's not a failure it's a strength. Thankfully things have changed greatly since then!"
It used to be thought that having a woman on board a ship would bring bad luck to the vessel and crew, however thankfully that view has since been resigned to history and the sea is open to anyone – regardless of their gender or background.
Fiona's life at sea started when she was 18, but her love of the sea goes back to her childhood, looking up to her 'Grandpa Scrim' and local heroine Victoria Drummond, who grew up at Errol and was the first woman marine engineer in the UK and the first woman member of Institute of Marine Engineers. In World War II she served at sea as an engineering officer in the British Merchant Navy and received awards for bravery under enemy fire.
She continued: "I started a cadetship with full sponsorship from Lloyds of London, as it was at the time, now Maritime London, directly from sixth Year at Websters High School and my first trip was on the 'Teignbank' – a general cargo vessel which traded on a 80 day trip round the world. I joined the vessel in Le Havre and then sailed across to the Panama Canal, down to Tahiti which was our first port of call and my first run up the road. We had port calls in New Caledonia, New Zealand, Solomon Islands, various ports in Papua New Guinea, Singapore, Malaysia, and back to Europe via the Suez Canal. It was a baptism of fire and I loved it.
"After completing my cadetship and getting my Officer of the Watch ticket I took a job with BP Shipping – life deep sea is pretty good, it's well paid comparatively, and at a very young age you have a lot of responsibility – I was 21 and for two 4-hour shifts a day I was alone on the bridge of a VLCC (Very Large Crude Carrier) responsible for the safety of the 18-odd crew, collision avoidance and the safe navigation of an expensive asset, carrying a very valuable cargo of 2 million barrels of crude oil.
"For the next nine years I worked my way through the ranks, and when I had sufficient sea time was able to sit my Chief Officer's ticket and finally my Master's ticket – at 23 I had a Master's Unlimited Ticket – I could theoretically Captain any vessel, of any size, anywhere in the World, it was my biggest achievement at that age, but ultimately Angus was where I always came home to and I came ashore in late 2012 and had my first baby the following year."
Today Fiona has a successful career in marine logistics and operations with a major North Sea energy producer, in addition to her position at Montrose Port Authority – and being mum to seven-year-old Eilidh, four-year-old Agnes, and two-year-old Archie.
She said she was drawn to working with Montrose Port Authority having grown up around the port and having experience from the "other side of the quay."
"It was a great opportunity to be involved with a local port that I had seen throughout my childhood having been born along the road at Egypt Farm, Farnell, and had seen it develop over the years at a distance," she said.
"I joined the Board hoping to see port operations from the other side of the quay – I'd spent plenty of time around the world visiting all manners of ports, jetties, quaysides. This was an opportunity to put my marine background to use locally and gain a better appreciation of the inner workings of a harbour, find out what makes it tick and the people behind the scenes."
On International Women's Day, Fiona said she would encourage any girl with a passion for the sea to seek out an opportunity and see the world like she did.
"A career at sea is different, it's not something everyone does, nor can do," she said.
"Ships and seafarers will always be needed, it's a brilliant way to see the world, albeit not often the nicest parts of the world. There's a structured and regulated training regime and due to the training costs, it's something that you require sponsorship from a shipping company to pursue, and you can find information on these from the Merchant Navy Training Board."