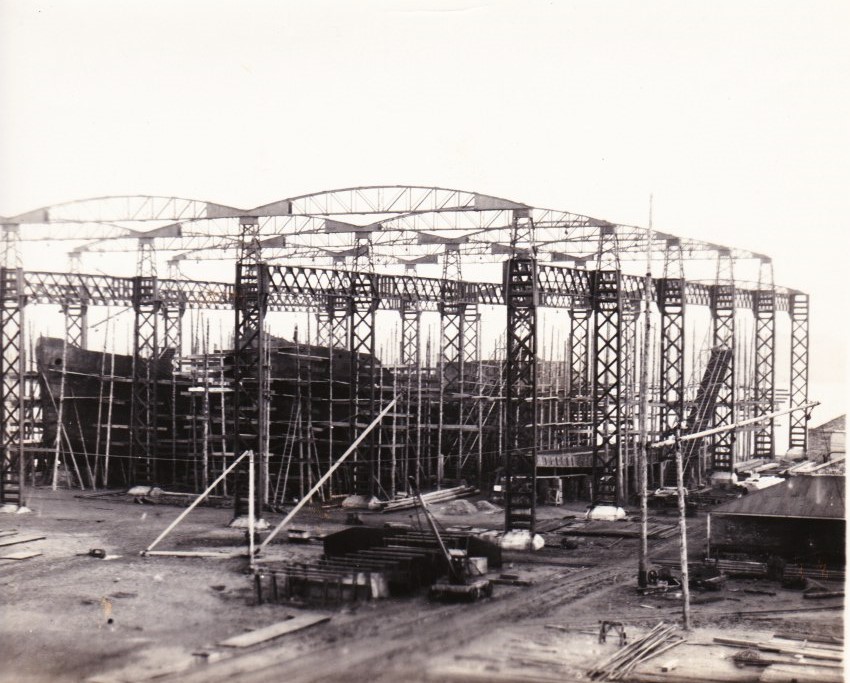 March 17, 2021
Birth of a Shipyard
A shipbuilding business was opened on Rossie Island, Montrose by the Coaster Construction Company Limited in 1919. Its embryonic origins however had begun late the previous year, a few days prior to the end of World War One, when a large piece of land on the east side of the Island consisting of "13 acres, 3 roods and 24 poles" was exposed for an annual feu duty or ground rent.
The land was acquired by W. D. McLaren, the managing director of the new enterprise. His business partner would be J. G. Johnstone, with the company's registered office then located at St. Vincent Street, Glasgow. The purpose of the land acquired would be "to lay down a shipyard". Mr. McLaren had served his apprenticeship with Mirrlees, Watson, being involved in the design and building of the first marine diesel engine in Britain. Both directors were fully qualified naval architects.
The firm developed a novel method of construction which was based on straight-line frames and hard chine assembly which apparently was a departure from traditional methods at that time.
Their first order was for the assembly of several dumb (non-self-propelled) barges for a port development project at Antofagasta in Chile. They were of "knock-down" construction. i.e. assembled, unbolted, then shipped off to South America and re-assembled on site.
A short time later, the hard chine construction was dropped as by the mid-1920s competition in the shipbuilding market was keen, as ships built by traditional methods could be purchased more competitively.
By 1925 orders had all but dried up. In order to keep the yard open, until hopefully better times returned, Allied Builders Ltd. was formed to build standardised pre-cast concrete block bungalows, of which a number are still occupied today, mainly in Montrose. Unfortunately, little demand was forthcoming and the yard closed in 1927 after constructing a suspension bridge at Millden, Glenesk and a smaller structure across the branch line through Edzell golf course.
In the years that followed Mr Johnstone returned to work from an office in Glasgow while Mr McLaren left Scotland with his family and followed his ships to the west coast of Canada. About 23 years later the name of Allied Builders was to resurface in Vancouver – as did the concept of modular construction. In 1939 "W.D" was approached by a group of local businessmen to establish a four-berth wartime shipyard. From early 1941 the yard built 10,000-ton cargo ships. However, that's another story.