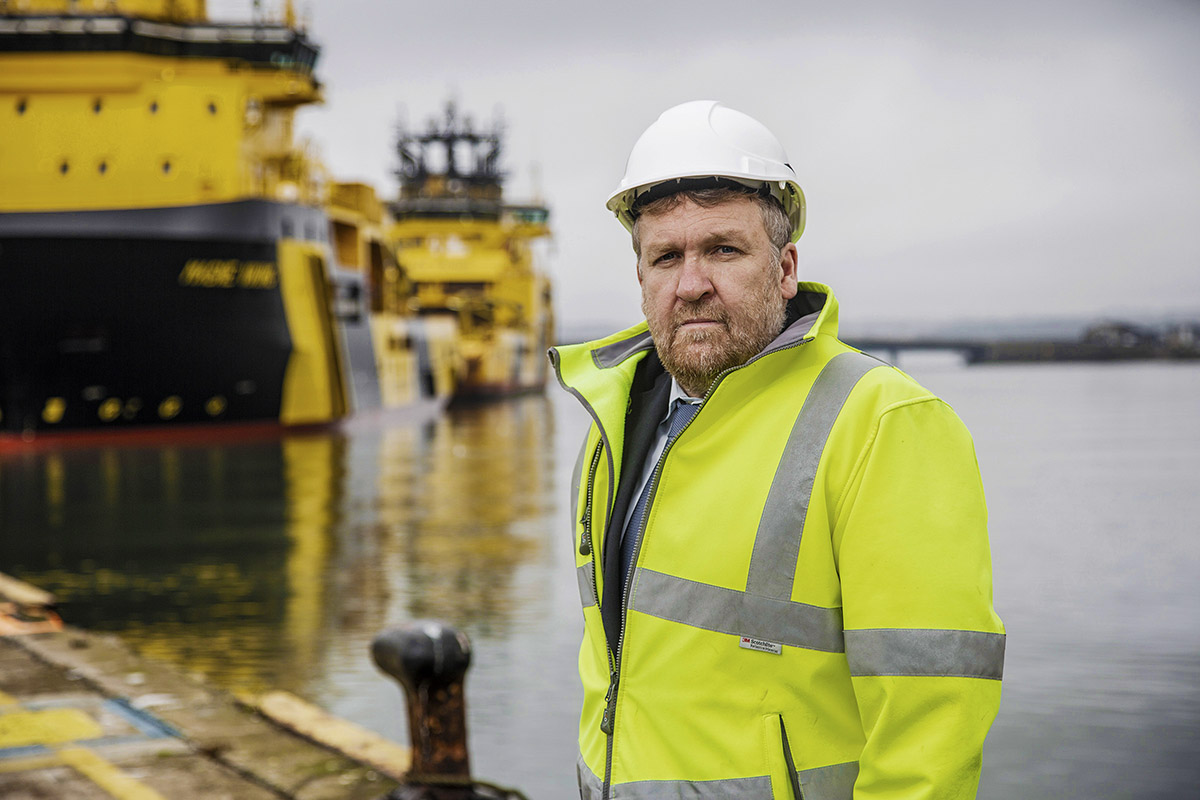 January 20, 2022
Montrose Port Authority reaction to ScotWind licensing round
Commenting on the announcement of licensing for ScotWind, Tom Hutchison, CEO at Montrose Port Authority, said: "The announcement of licence awards for ScotWind is a huge milestone for Scottish wind energy and energy transition as a whole. Coming just a few months on from COP26, this announcement by Crown Estate Scotland puts our country at the forefront of this booming new industry.
"These 17 new projects situated around the Scottish coast open up a wealth of opportunities for all our country's ports and Montrose in particular as we continue to grow and become a hub for offshore wind in the North Sea. We know we are ideally positioned to service offshore wind developments and we look forward to having the opportunity to speak to the successful bidders about how we can support them.
"During construction of the new Operations and Maintenance base for Seagreen we learned a number of invaluable lessons about the wind sector, how it differs from traditional oil and gas, but also where our existing knowledge and that of our oil and gas clients, was clearly transferable. Offshore wind gives new opportunities for businesses and individuals across the North East of Scotland to continue to be of value and ensure a vibrant future for the local economy and supply chain which we are delighted to facilitate. Despite the difficulties of the past two years, it is great to be able to show that our port and indeed the whole Angus region is open for business."
"Finally, we take our environmental commitments seriously and are currently investigating several initiatives to push forward our own green strategy, trying to think outside the box so we can make a real impact. In the same vein it is great to see an ambitious step forward with yesterday's announcement – initially we expected only 10 GW worth of developments as part of this licensing round, yet the 17 projects announced represent a combined total of almost 25GW- A courageous leap for energy transition.
The auction process was overseen by Crown Estate Scotland, with funds raised from the process going to the Scottish government.
The winners have now been offered option agreements which reserve the rights to specific areas of seabed.
They include parts of the North Sea to the east of Angus, the outer Moray Firth, west of Orkney and north-west of both Lewis and Islay.