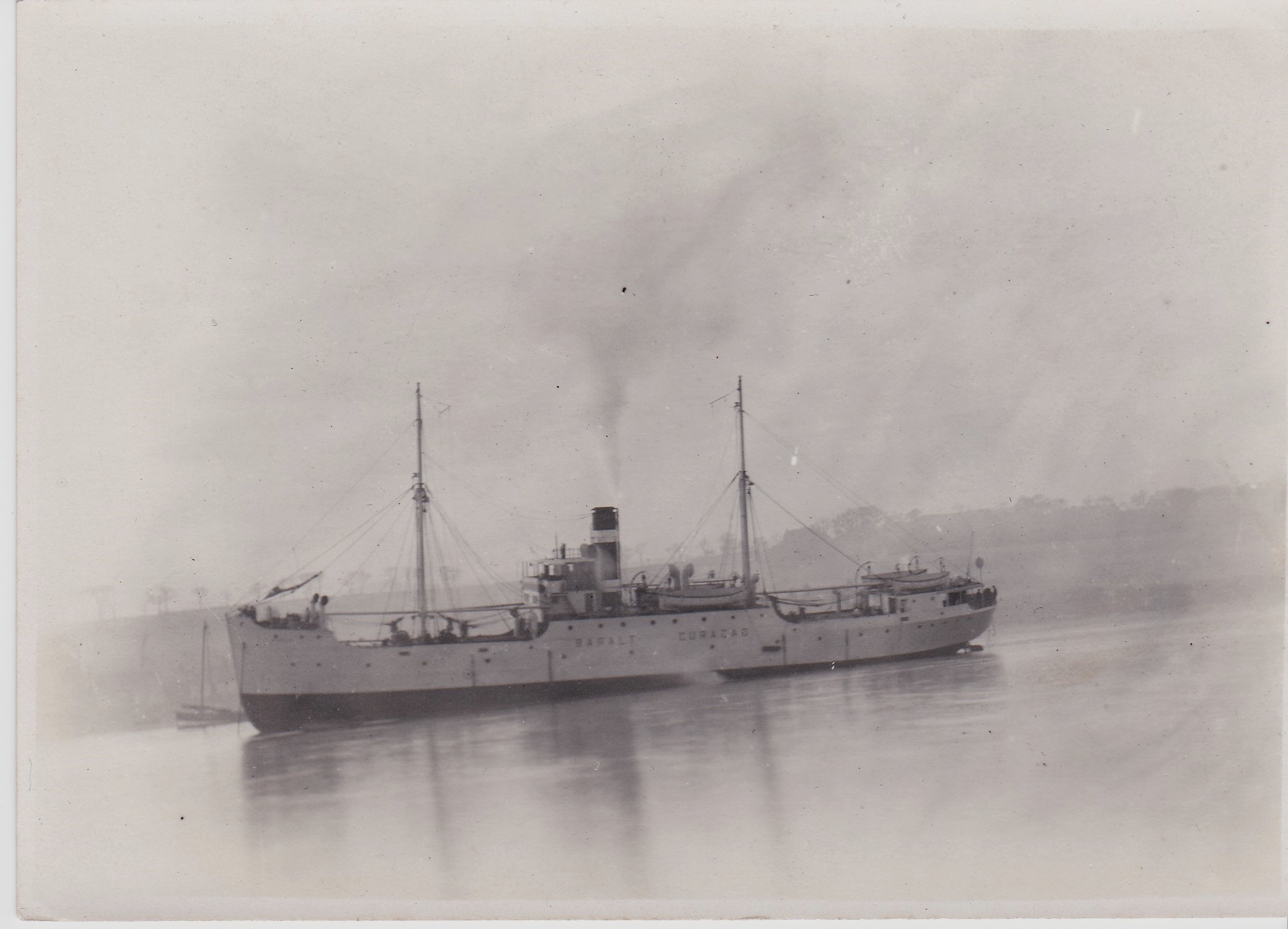 February 1, 2022
From modest beginnings…
By John Aitken
The Coaster Construction Company Limited started off in a rather modest way on Rossie Island, Montrose in 1920. Their first commercial vessel was the small coaster appropriately named Rossie, constructed on spec to give the new workforce experience in costing, estimating, design and construction including riveting and the finishing trades.
On completion, she was used to fit new gates at the Wet Dock. The gates themselves had been assembled by the Caledon shipyard in Dundee, that contract having been the subject of considerable lively debate in the correspondence columns of the local newspapers at the time.
The Rossie was purchased shortly after by the Manx Salt and Alkali Company Limited of Ramsey in the Isle of Man. Following in her wake as it were, a pair of much larger coastal colliers were built and launched while the embryo yard assembled, and also "knocked down", several dumb barges to be used in the construction of a breakwater at the port of Antofogasta in Chile. They were subsequently shipped as disassembled parts to South America.
Having gained much experience in a relatively short space of time, the yard's owners obviously felt confident enough to pursue bigger and more attractive contracts and successfully negotiated a lucrative order from the Royal Netherlands Steamship Company of Amsterdam. These passenger/cargo vessels would be used on various services around the Dutch West Indies and wider Caribbean area.
Originally named Apollo and Scipio by their Dutch owners, they were quickly renamed after two Admirals in the Venezuelen Navy who were involved in that country's Wars of Independence – a tactful move as the new ships were also to be engaged in the Curacao -Venezuela trade. They were extremely well maintained and it was observed at the time by British shipmasters in the area that they were kept in immaculate condition. This obviously contributed to their longevity. Apollo was launched on 3rd June, 1921 and the Scipio a few months later. For the record, the Apollo/Baralt was reported finally wrecked in April, 1958 near Karpathos, on route from Piraeus to Jeddah.
Described technically as being of the shelter deck type and having an overall length of 210 feet, a beam of 33 feet with 20 feet six inches moulded depth, giving a deadweight of 1,100 tons. Accommodation was provided amidships for officers and special passengers while the crew were housed aft beneath the shelter deck. Their engines which had been built by Messrs. Fleming & Ferguson Ltd. of Paisley gave a service speed of 9.5 knots.
The launch of the Scipio was reported in detail in a local newspaper, "The weather was very favourable for the launch and there was a large crowd of spectators at the yard and also lining the harbour quays. As the vessel left the ways in fine style she was christened Scipio by Mrs. Foreman, wife of Provost Foreman who wished the vessel all success. After the launch a goodly company of ladies and gentlemen, along with heads of departments in the yard, were entertained to cake and wine in the Company's premises."