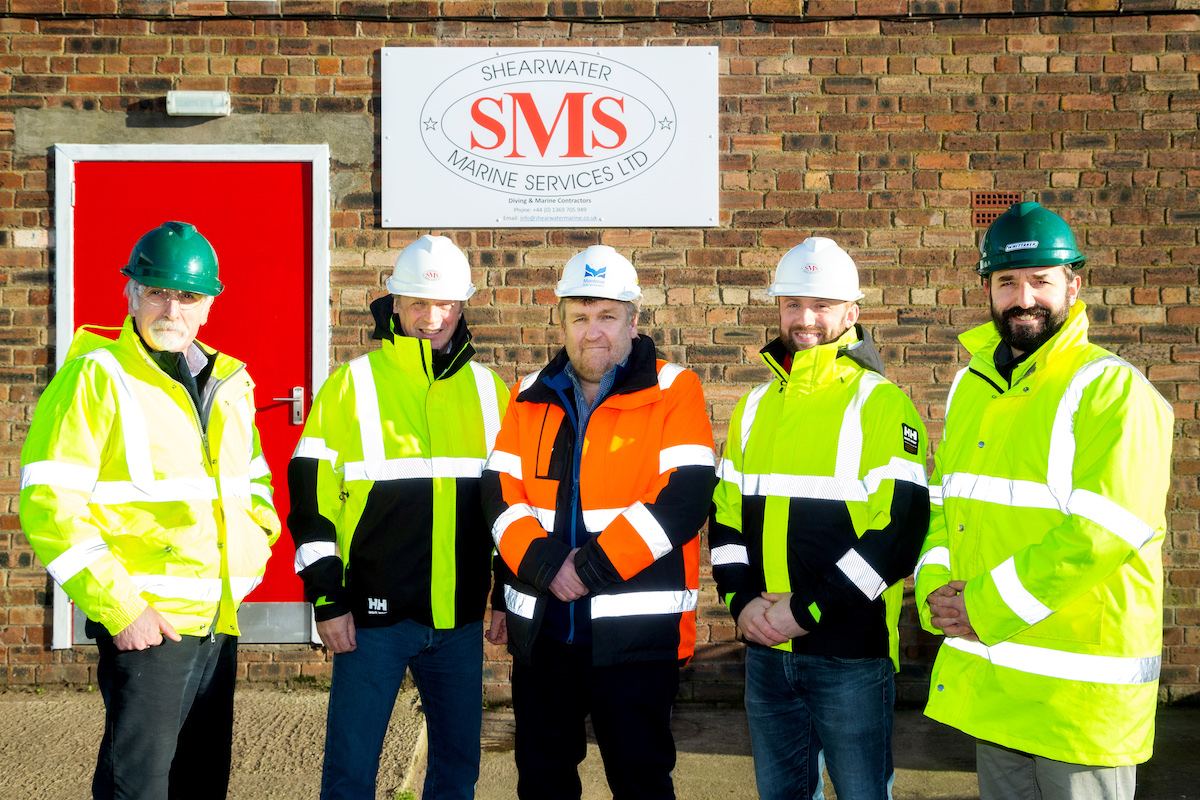 February 7, 2022
Shearwater Marine Services welcomed into to the Port community
Montrose Port Authority has continued its activity boom with the signing of a new tenant into the port estate in the form of a leading marine inspection, repair and maintenance business.
Dunoon-based Shearwater Marine Services has taken on office and workshop space on the port's North Quay in a sublet arrangement with Whittaker Engineering to establish its second facility, where it will be able to support local customers and other businesses up and down the east coast of Scotland.
This is the latest in a slew of new tenants joining the port with businesses such as John Lawrie Metals and Seagreen Wind Energy taking landmark spaces within the estate in recent months.
Tom Hutchison, CEO and Harbourmaster at Montrose Port Authority, said: "We are delighted to welcome Shearwater Marine Services to the port and look forward to working with them to find mutually beneficial opportunities for them, us and all other stakeholders within the port estate.
"We have positioned ourselves as the go to place for the burgeoning offshore wind industry as well as continuing to be an important hub for oil and gas and general cargo operations and it is testament to our ambition and commitment to the local supply chain that we continue to attract new customers into the business."
Founded in 1992, Shearwater Marine Services has grown to become one of the UK's main suppliers of diving and marine engineering services with a reputation for consistently delivering high quality, innovative and cost effective professional solutions for clients.
From its new base in Angus, the company is strategically placed to enable quick easy access to the major transportation hubs, allowing mobilisation to any UK location within 12 hours and continental Europe within 24 hours.
Shearwater Director, Alastair Baird, said: "We are delighted to be setting up a base in Montrose, we carry out a lot of work on the Forth and various ports up the east coast and we were impressed with the positive and enthusiastic drive from the Montrose Port Authority to encourage increased trade to the area and attract support companies such as ourselves."