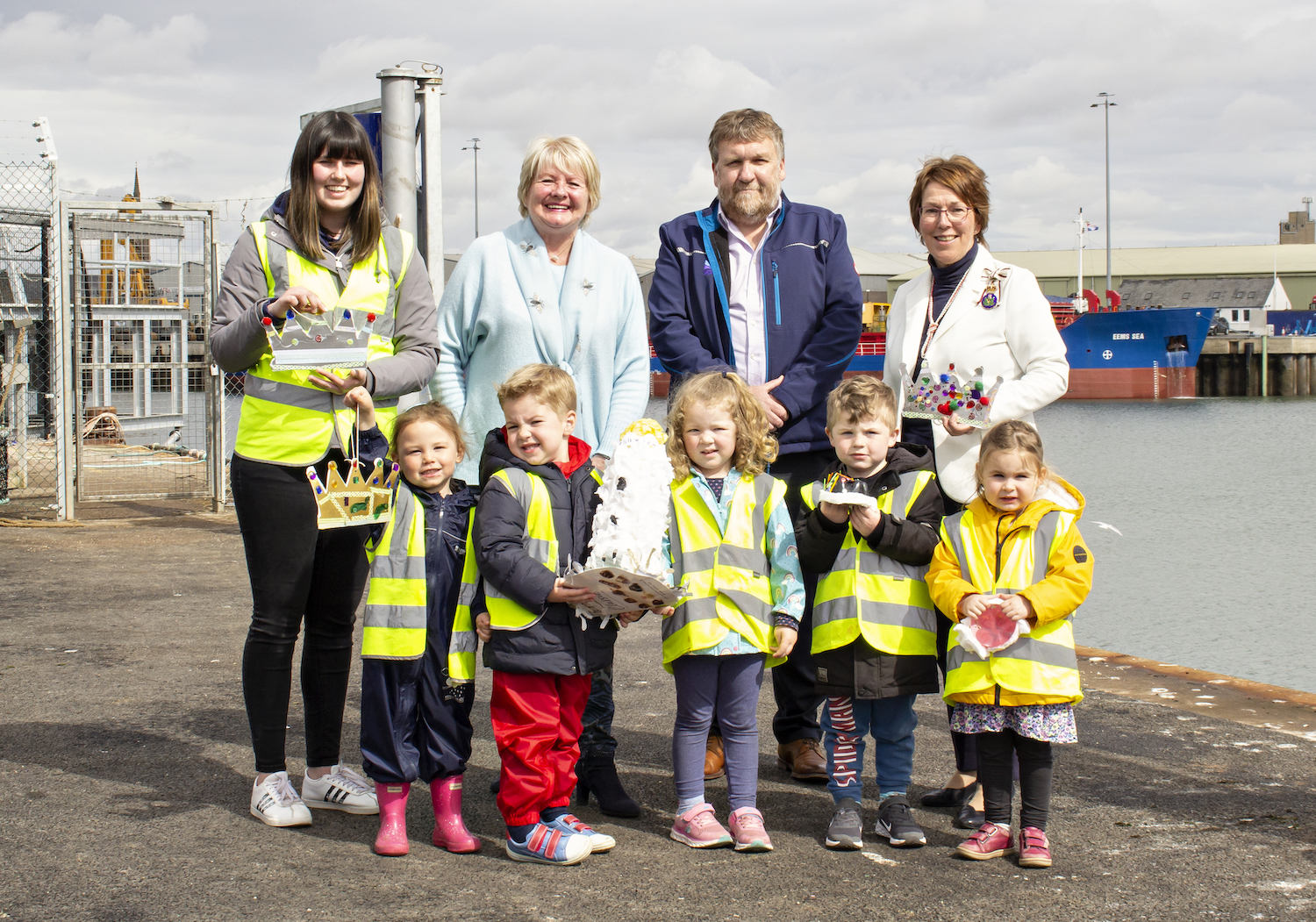 May 13, 2022
Local businesses getting behind Angus Jubilee celebrations
Businesses across Angus are being urged to participate in planned celebrations to mark The Queen's Platinum Jubilee later this month.
The plans are being organised by the Lord Lieutenant of Angus, Patricia Sawers, as well as her deputy Robina Addison and her husband Norman Fiddes, and will bring together school, community organisations, businesses and individuals to celebrate 70 years of the Queen's reign.
Pupils from local schools have already been hard at work creating crowns which will be hung from trees in the town's parks, as well as competing to design a poster which will adorn a card of congratulations sent on behalf of the region to Buckingham Palace.
The celebrations will culminate in a day of festivities on Sunday, May 29th being held on the Mid Links, Montrose from 1pm – 5pm with a host of activities for all ages music from a range of local pipe bands including Lathallan School, Lonach, and Howe of Mearns, a display from Magic Gymnastics, and special guests World Heavyweight Champion, Bruce Aitken, and STV presenter, Andrea Brymer.
Deputy Lord Lieutenant of Angus, Robina Addison MBE, said: "A Platinum Jubilee is truly a once in a lifetime event and will be the first time one has been celebrated by a British monarch, which is why we are delighted to be able to celebrate Her Majesty's achievements with a series of community events and activities.
"We have been blown away by the support and enthusiasm shown by schools, community groups and Montrose businesses to bring the celebrations to life and in particular I would like to thank the team at Montrose Port Authority (MPA) and Seagreen Wind Energy for their generous financial support, without which we would not be able to make the events happen.
"It is fantastic to be able to bring the whole community together for the first time since the pandemic, and bring a much-needed dose of cheer and celebration after such a difficult two years."
As a trust port, Montrose Port Authority proudly reinvests its annual profits into both the port itself, but also the local community by supporting a range of events, charities, and organisations both financially and in kind.
Tom Hutcheson, CEO at Montrose Port Authority, said: "This is such a massive celebration for the whole country that we felt we had to be involved. We already support so many local causes, it felt only natural that we should be involved with the Jubilee.
"We are delighted that local schools are getting involved and hopefully there will be plenty of support on the day from the local community to make it an event to remember."
If you would like to support the Platinum Jubilee celebrations in Montrose or host your own event, please contact Robina Addison MBE, Deputy Lord Lieutenant of Angus on 07843 897150 or email robina.addison@yahoo.com.