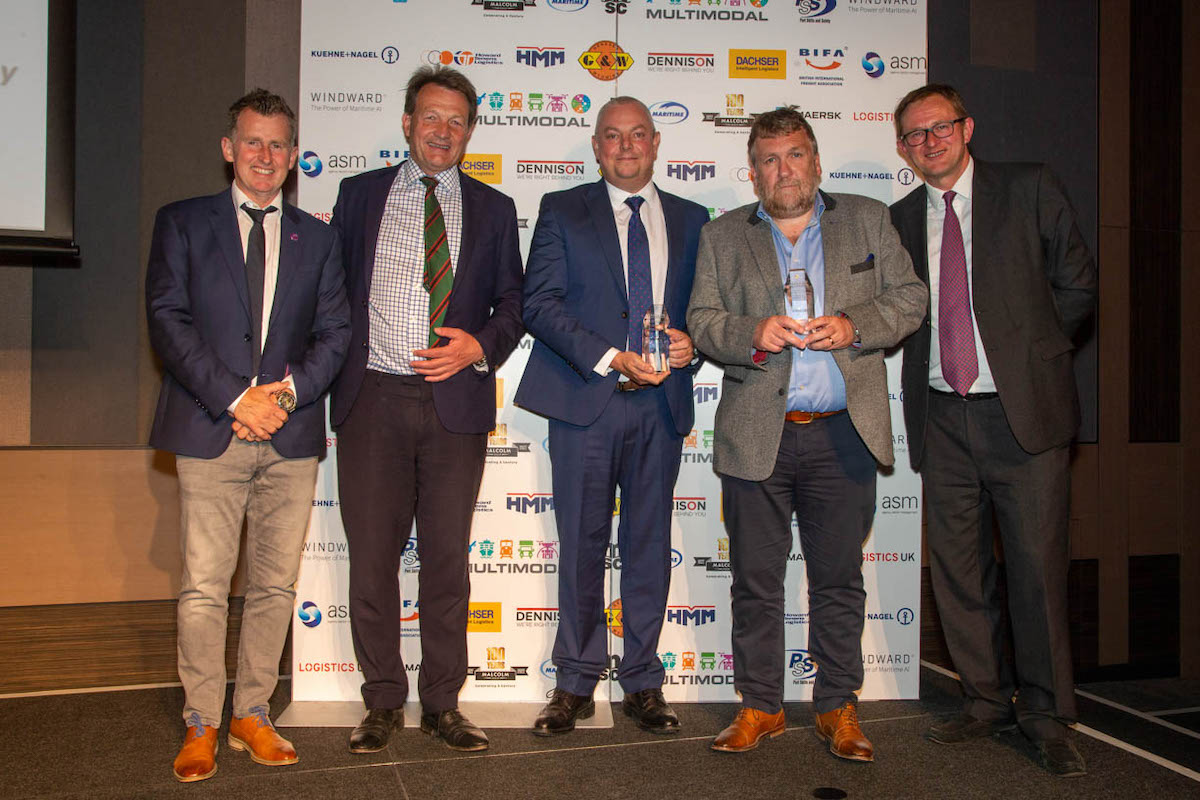 June 17, 2022
Montrose Port and Baker Hughes win national safety award
Montrose Port Authority and Baker Hughes were named as the winners of the Innovation in Port Safety Award at the 2022 Multimodal Awards ceremony in Birmingham this week. This safety award acknowledges both parties' commitment to the environment and the welfare of workers as well as their wider local community.
The Multimodal Awards recognise excellence in air, road, rail, maritime, and freight forwarding services with many categories voted for by the thousands of readers of the Multimodal Newsletter and exhibitors and visitors to the Multimodal exhibition, while others are decided by an industry-leading panel of judges.
Baker Hughes and MPA submitted a joint application for the award, based on their partnership working around improving safety, security and the environmental performance of the Baker Hughes facility at the port – with the company being the port's biggest tenant by land area.
Tom Hutchison, CEO at MPA said: "Safety is of course, our top priority within the Port, which is why we are glad to be able to work with other businesses within the estate such as Baker Hughes which shares these values and commitments. As one of our longest-standing tenants, Baker Hughes has had a presence in Montrose since 1993 and is now our biggest tenant in terms of rental area, so it is absolutely fitting that this recognition is shared between our two parties.
"To be the only Scottish port to be named as a finalist across all categories was already an incredible achievement for a business of our size; however, to go on and win is really incredible and is testament to the hard work and dedication of our entire team, and that of our friends at Baker Hughes and we look forward to carrying on this partnership for many years to come."
Jim Roberts, Product Delivery Director at Baker Hughes commented, "The award is richly deserved and a testament to the team's hard work and commitment to HSE. Working in partnership, we have demonstrated how Montrose Port is one of the safest and most eco-friendly ports in Scotland. Discussions are already underway over a number of exciting innovations we hope to implement in the coming months."