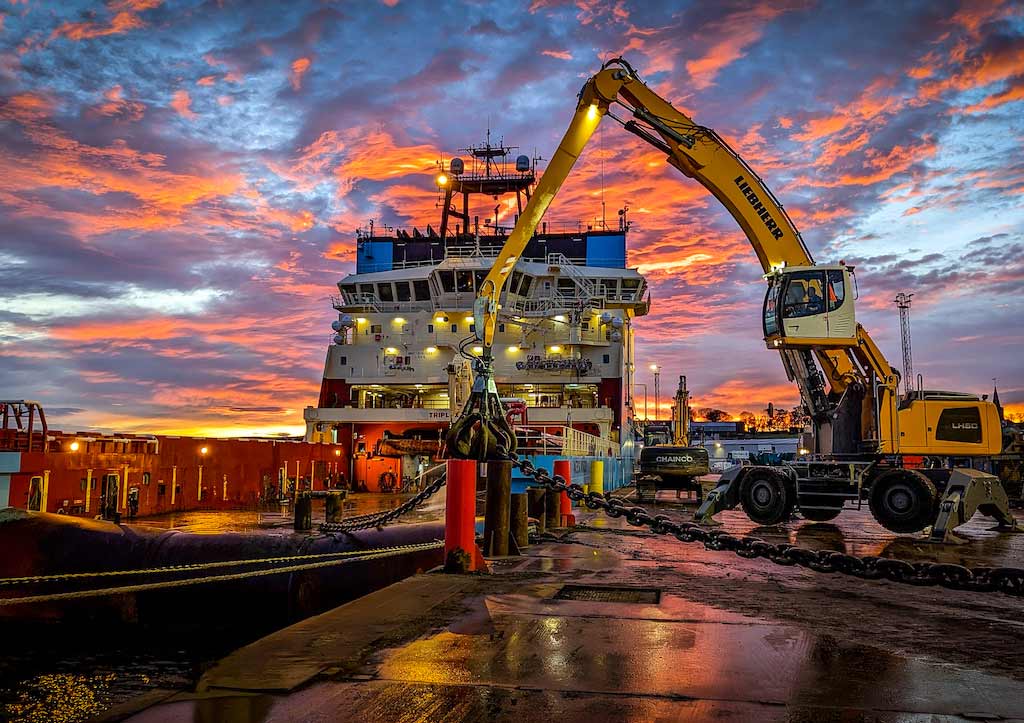 June 23, 2022
John Lawrie Metals expands its decommissioning facility at Montrose Port
John Lawrie Metals Ltd, the leading metal recycling and processing company in the north and northeast of Scotland, has announced the expansion of its dedicated decommissioning facility at Montrose Port.
The original "off-quayside" decommissioning site on the South Quay, which was Permitted under the Waste Management and Environmental Authorisations (Scotland) Regulations 2018 and the Environmental Authorisations (Scotland) Regulations 2018 in 2021, has more than doubled in size and now enables the company to receive and process materials on all of the South Harbour berths.
The site is capable of handling and processing all types of materials produced during an offshore decommissioning campaign and enables the quick and efficient discharge and handover of client materials whilst maintaining the highest environmental protection standards.
This new quayside-based operation gives the company the ability to downsize and process received infrastructure onsite, as well as retaining the potential to ship direct from the Port with little or no road transportation required – reducing the overall carbon footprint of an operation.
The project is part of a wider growth strategy by John Lawrie Metals, which was acquired by leading steel company ArcelorMittal earlier this year.
John Lawrie Metals and Montrose Port Authority already have a long-standing working relationship spanning over 30 years, and this increased capacity further cements that mutual affiliation.
The project aligns with both Montrose Port Authority's and John Lawrie Metals' commitment to supporting the energy transition through the responsible dismantling and recycling of the oil and gas industry's infrastructure.