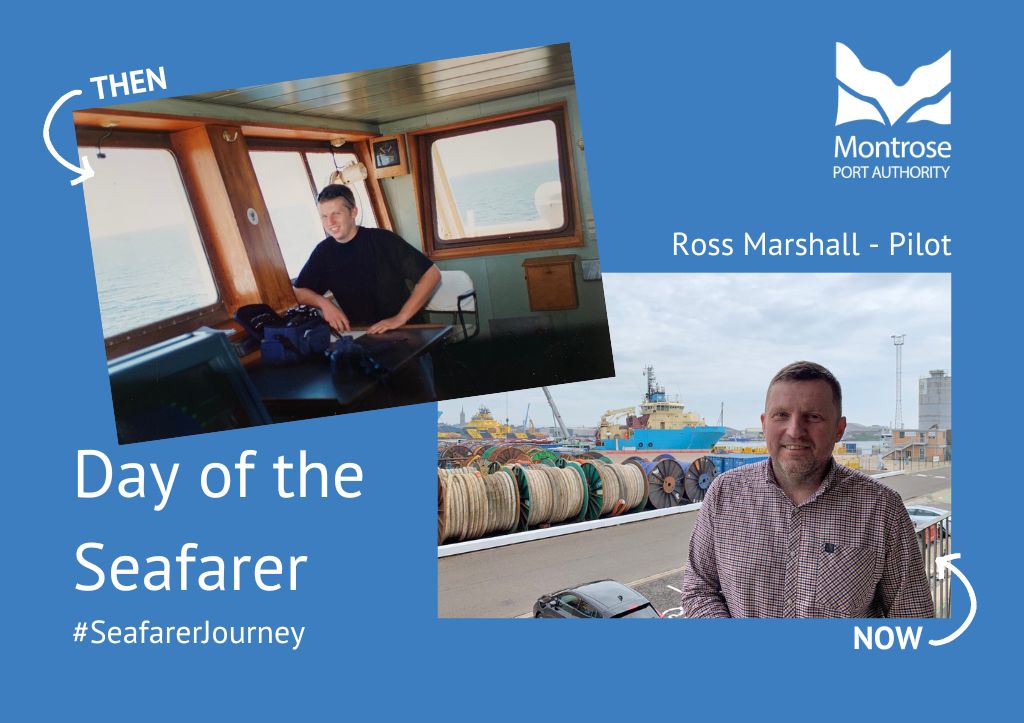 June 24, 2022
Day of the Seafarer 2022
Saturday 25th June 2022 marks the 12th anniversary of International Day of the Seafarer. Organised by the International Maritime Organization, Day of the Seafarer is an occasion that allows us to pay tribute to seafarers worldwide and thank them for their contributions.
For this year's theme – 'Your Voyage – Then and Now' – Ross, one of our pilots, kindly answered a few questions about the changes he's noticed from his first voyage to now.
What a great 'Then' image. When and where was this taken?
This was in 1996 on the LPG carrier Maersk Somerset where I was first trip deck cadet. We travelled from the Mississippi to Melbourne.
What do you do now?
I am a pilot at Montrose Port. We board ships when they are arriving in or leaving Montrose, helping the crew guide their vessel safely into and out of the port.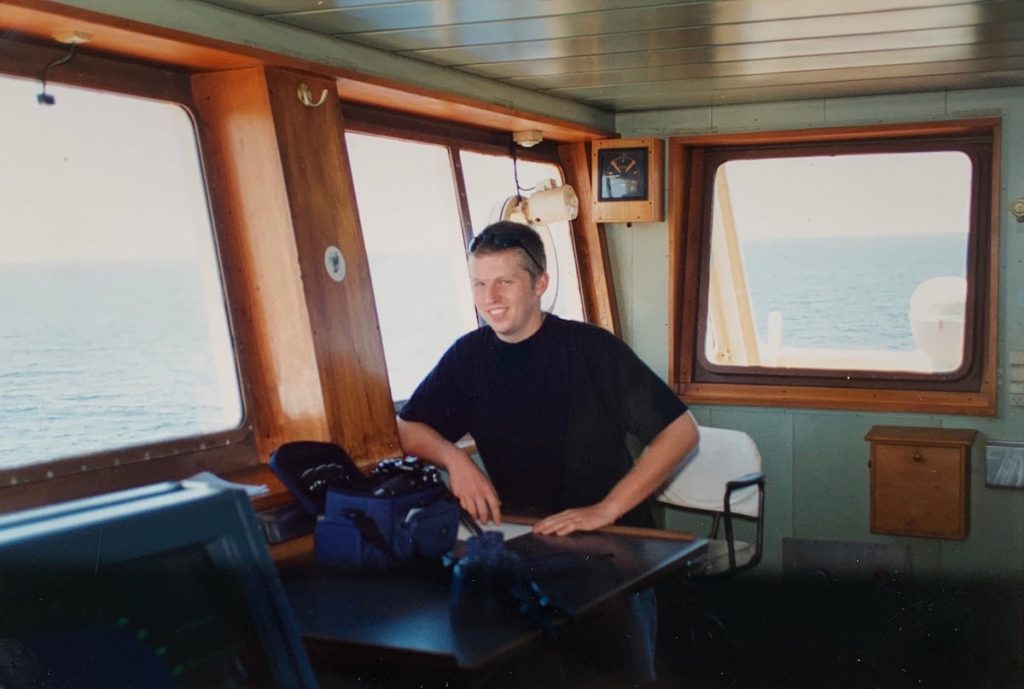 What is a main change you've noticed in seafaring?
The technological change is a big one. In the mid 90s, we would write letters home to keep in touch with family. When you were away at sea, you were cut off from everyone for weeks and would only hear news when you arrived at port to hopefully letters from your family.
You slowly saw this advance to email and then you get to where we are now – being connected through WhatsApp and having instant communication, you don't feel unplugged from your family life at all when you're away.
Have you noticed any greener changes in shipping?
Definitely, especially in terms of pollution, no rubbish goes into the sea at all. They are much more stringent on sulphur contents in fuels today as well as treating ballast water. The ballast water is treated to ensure no pathogens or foreign matter is introduced into the local environment. Places like Australia are very strict about this as they do not want anything introduced that could harm their ecosystem.
Do you feel more skilled since that first voyage?
I hope I'm more skilled! Since I came ashore, I've been on hundreds of ships and you're always learning something new on every vessel as there are so many ways of doing one particular thing so I have definitely learned more skills.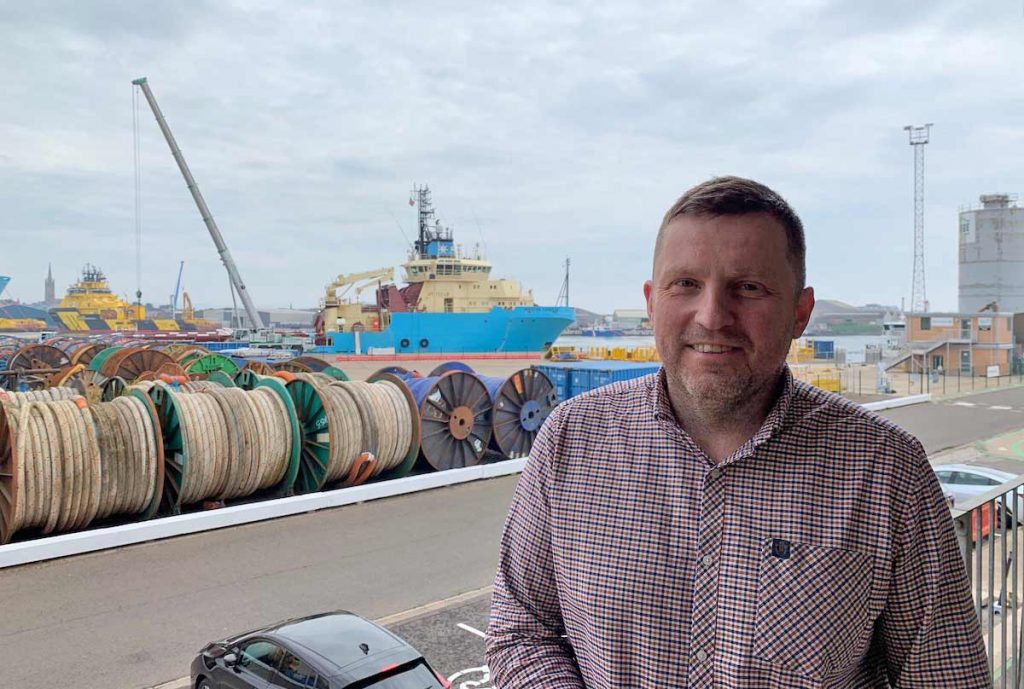 Read more about our dedicated team at Montrose Port here.