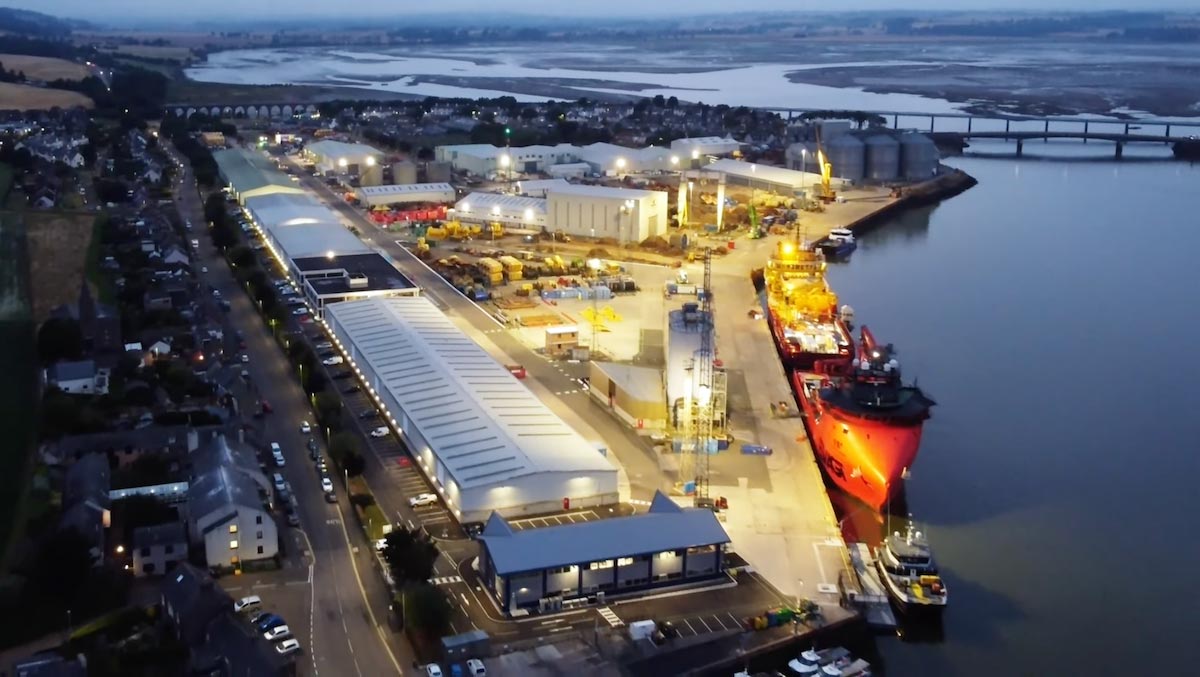 October 19, 2022
Energy Saving: LED External Floodlights
The Climate Change (Scotland) Act 2019 sets targets to reduce Scotland's emissions of all greenhouse gases to net-zero by 2045 at the latest. The team at Montrose Port Authority have been embarking on a journey towards net-zero emissions by reducing our carbon footprint in any way that we can. As part of our efforts, we have been looking at ways to reduce the energy we use.
Through a grant from Zero Waste Scotland that helps businesses looking to employ carbon-reducing measures, we were able to replace all our external floodlights at the Port with LEDs.
These new and improved floodlights have saved Montrose Port £28,616 annually in electricity costs and makes a 60% reduction in our mast flood light carbon footprint every year – that's 63 tonnes of CO2 a year!
LEDs also have a longer lifespan and these new lights will last around 15-16 years for normal operation at MPA, compared to the 2-3 year lifespan of the previous metal halide bulbs we used. Further savings have been made in maintenance costs and through the integration of automatic photo cells which bring on each light when required, reducing any unnecessary lamp on time.
Not only are these new external floodlights more efficient, they also provide a higher level of safety. As a conscientious Trust Port, safety is our number one priority so we ensured we improved the quality of lighting across the entire port estate to provide a safer working environment throughout the year for all our port users, tenants and employees.
We would like to take this opportunity to thank Ericht Electrical who were the main contractor on the project installing all the building mounted floodlights, Kingfisher Lighting the subcontractor who installed the high mast floodlights and Edmundson Electrical Dundee who supplied the LEDs.
Watch this video from Kingfisher Lighting, the high mast specialist subcontractor, showing the new high mast LED floodlight systems:
You can read Kingfisher's case study on the project here.