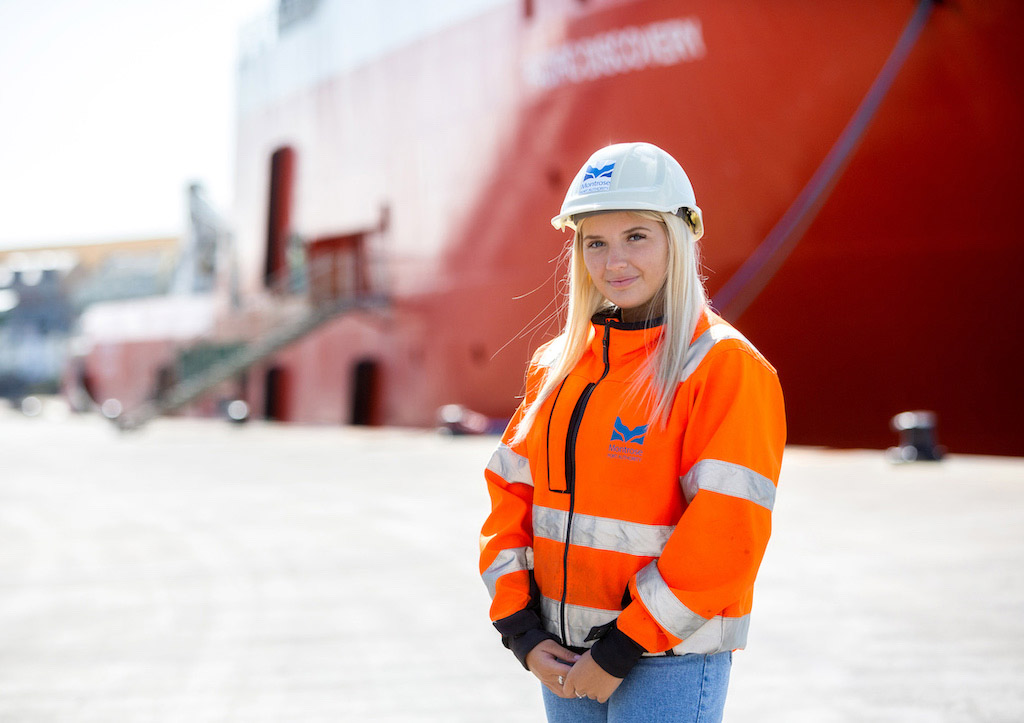 October 21, 2022
Meet the Team: Ellie Emslie
Ellie is our newest team member who joined MPA in the summer. We wanted to give a school leaver the opportunity of a key role within our small, dynamic and friendly team as a trainee and are delighted to welcome Ellie into the MPA fold. She kindly sat down with us to tell us what her experience has been like so far since joining the team.
Welcome to the team Ellie! Tell us, what is your role at the Port?
I'm a Trainee Office Administrator.
What drew you to apply for the position?
It looked like a really good opportunity when I saw it posted, especially as it is a role that will help me develop my organisational and transferable skills along with improving my ability to prioritise.
What three words would you use to describe your role?
Multitasking, engaging and busy.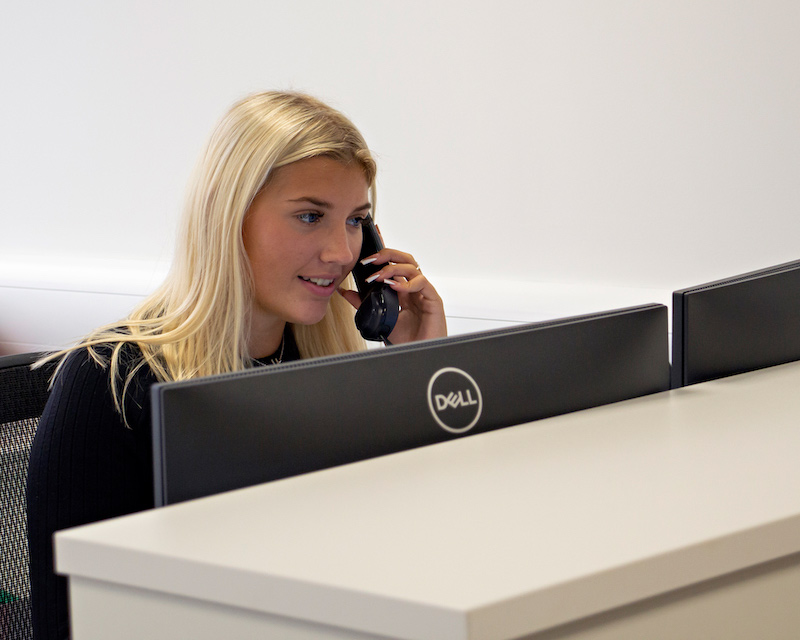 Tell us what a typical day look like for you at the Port?
Working at reception, I undertake multiple day-to-day tasks from checking emails and helping with accounts to organising the delivery of packages to various vessels.
What has it been like working at MPA so far?
It has been very interesting, I'm learning a lot and I'm really enjoying it. I didn't realise just how much goes on at the Port and I've lived in Montrose all my life. All the Port's operations are actioned by a small, dedicated team too which was surprising to learn and fantastic to now be a part of. It is a really great place to work and I'm surrounded by lots of help if I ever need it.
How would you describe the team?
Everyone is so friendly, nice and welcoming. They've all been really helpful and supportive in helping me settle in. You can tell that it is a tight-knit team here at MPA.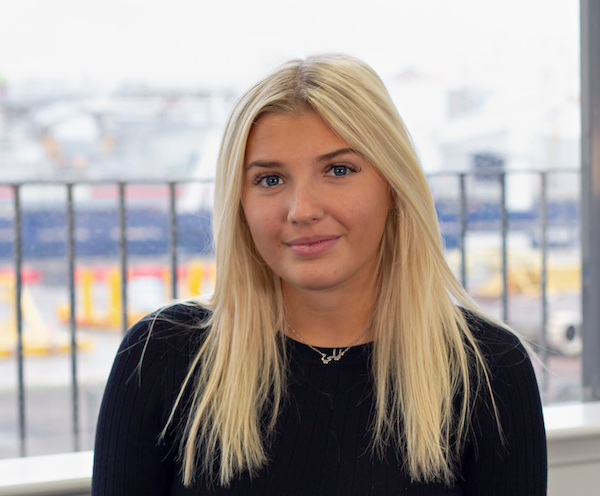 What have you found to be the most unique part of the job?
It's amazing how close to the ships you actually are. I've had a trip out of the harbour on the Port's pilot boat which was a great experience. It was really fascinating to see how the marine team transfer the pilots onto incoming and outgoing vessels safely.
What do you enjoy doing outside of work?
Going out with my friends and going to the gym.
Do you have a favourite ship yet or is it too soon to tell?
Too soon to tell, there are so many different ones to pick from and they are always coming and going, but will let you know when I do have one.
Last question and just for fun – if you could hop on a ship and go anywhere in the world, where would you go?
Italy. Have never been but would love to go.