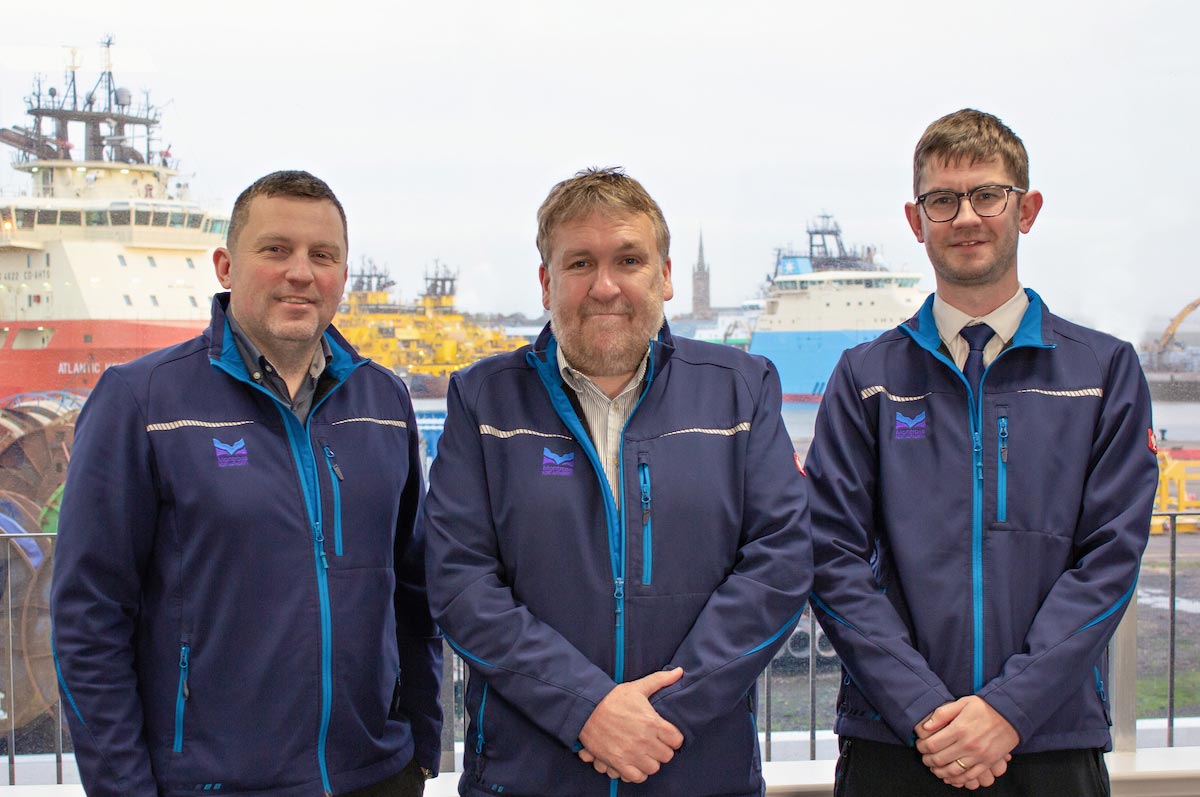 October 31, 2022
Montrose Port Management Team Strengthened With Promotion Of New Harbour Master and Deputy
Montrose Port Authority has announced the promotion of two marine pilots, Ross Marshall to Harbour Master and Angus MacAulay to Deputy Harbour Master. The roles strengthen the management team at Montrose Port Authority as it continues to grow and adapt to existing and new market needs.
With Montrose Port continuing to establish itself as a major operations and maintenance hub for renewables in the region, Tom Hutchison, Chief Executive Officer at Montrose Port, seized the opportunity to promote the two motivated individuals to take over his Harbour Master responsibilities allowing him to focus on the Port's future and growth in his role as Chief Executive Officer.
Tom, who had been the Harbour Master since 2015, commented: "We are so pleased to be able to develop pilots into these management roles, particularly as our client base continues to diversify here at Montrose. Knowing that the daily marine activities are handled is a great help to me and I have every faith in Ross and Angus as they take on their new duties."
The role of Harbour Master is a vital one which manages all aspects of port marine operations. Both Ross and Angus are rostered pilots and split their time between their Harbour Master roles and serving as a duty pilot, expertly helping vessels to navigate the Port's channel.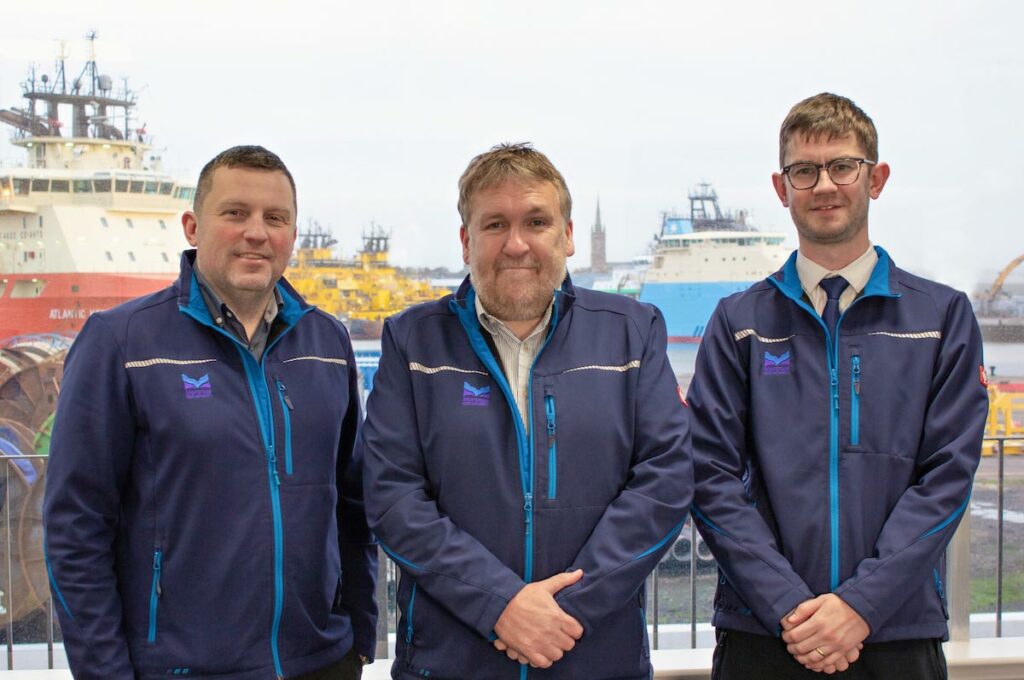 Born and bred in Glasgow, Ross started his seafaring career in 1996 with Maersk as a Deck Cadet. He has over 20 years' experience in the shipping and offshore energy industries, primarily involved in dive and construction work as a Chief Officer. He came ashore in January 2017 as a trainee pilot at Humber Port in Northern England before joining Montrose Port Authority as a pilot in October 2019.
"I bring a lot of marine experience to the team and hope to give the stakeholders and customers assurance that we are giving them the service they expect from Montrose Port Authority. It's also reassuring to know that Tom is in the office next door with all his experience and knowledge available to me if I need any help," says Ross, Montrose Port's new Harbour Master.
Angus, the new Deputy Harbour Master, was also born and bred in Glasgow and comes from a shipping background. He started a cadetship with the Merchant Navy once leaving school. Shortly after graduating from Strathclyde University in 2010, he started a job with Maersk Supply Services based in London.
The ships he worked on as Chief Officer with Maersk Supply Services would often visit Montrose Port, and it was this which first inspired him to think about the possibility of an onshore role. When he saw a pilot role advertised in the summer of 2019 with Montrose Port Authority, he jumped at the chance to apply.
"I was really excited to be given the opportunity to be Deputy Harbour Master," says Angus. "It's an evolving role as we have never had a Deputy at the Port before and it's great to be able to provide additional help to Ross as the harbour continues to get busier."
Angus completed his Harbour Master Diploma in November 2021 at Lloyd's Maritime Academy, a course Montrose Port Authority put him through: "I've been here for 3 years but even in the early days, Tom had discussed the option of undertaking the diploma with me. The Port Authority has such a close-knit team and they are very people focused, continually offering opportunities for the team to develop."
Montrose already has an established reputation for supporting the oil and gas industry along with general cargo. It has recently seen its involvement in the renewables sector expand, being selected as the operations and maintenance base for the Inch Cape Wind Farm earlier this year.
The operations and maintenance base for Seagreen Wind Farm, also based at Montrose, is now operational with the offshore wind farm expected to be completed and enter commercial operation in early 2023.