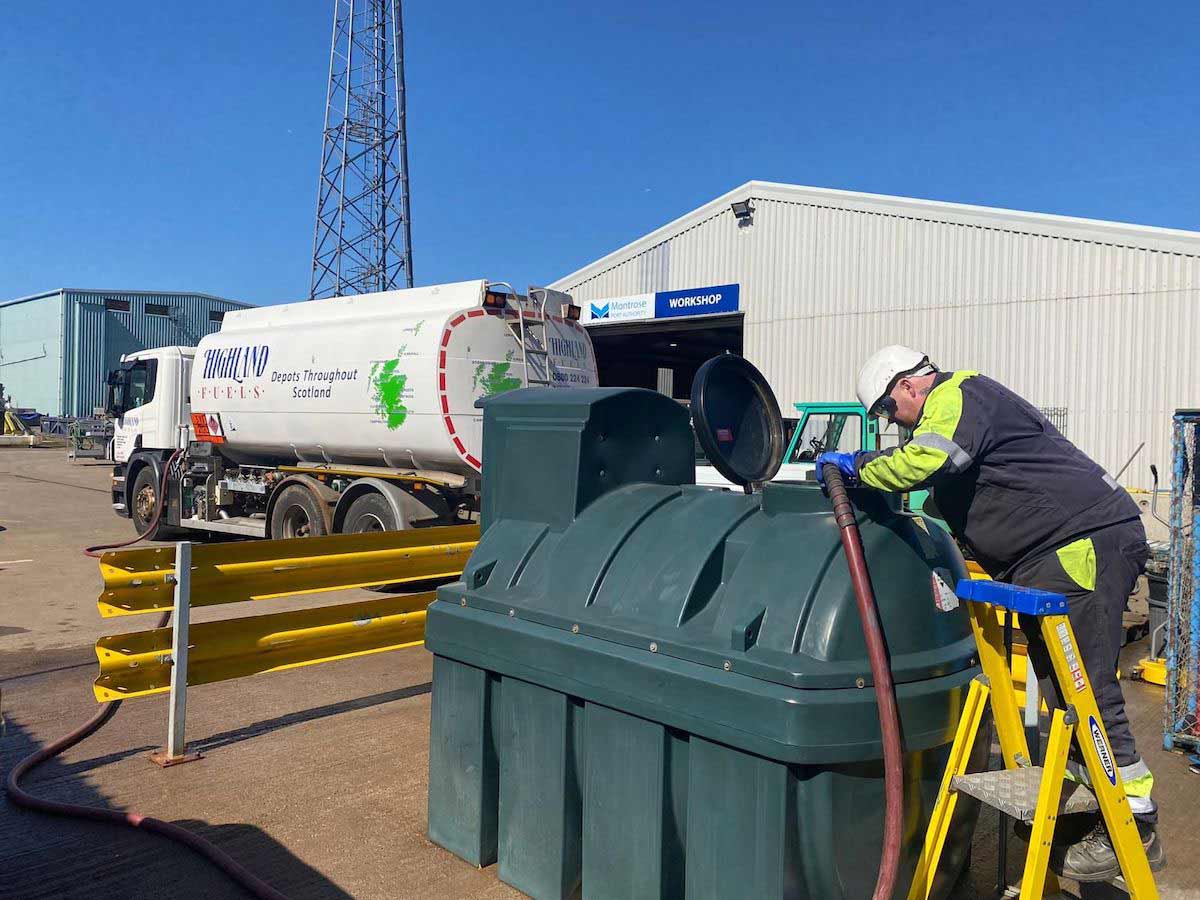 May 11, 2023
Montrose Port Authority lowers carbon emissions by switching to HVO fuel
Montrose Port Authority is delighted to announce that all of our plant technology and vehicles have now made the transition to HVO fuel.
What is HVO fuel?
Hydrotreated Vegetable Oil (HVO) which is also known as renewable diesel is a second-generation biofuel made from vegetable oils and residue animal fats from food processing. It is a fossil-free alternative which can be used as a direct replacement to regular mineral diesel so no modifications are needed to be made to the tanks of our vehicles and plant technology. Our HVO fuel is 100% sustainably-sourced and stocked locally in Scotland by Highland Fuels.
Why HVO fuel?
The use of HVO fuel allows Montrose Port Authority to dramatically lower our carbon footprint and reduce the emissions of our operations, helping us work towards our aim of being the greenest port in Scotland. In fact, the use of HVO fuel reduces the carbon emissions of our vehicles and plant technology by up to 90% compared to the use of regular diesel. This is another step towards our goal of reaching net zero in line with Scotland's ambitious 2045 targets.