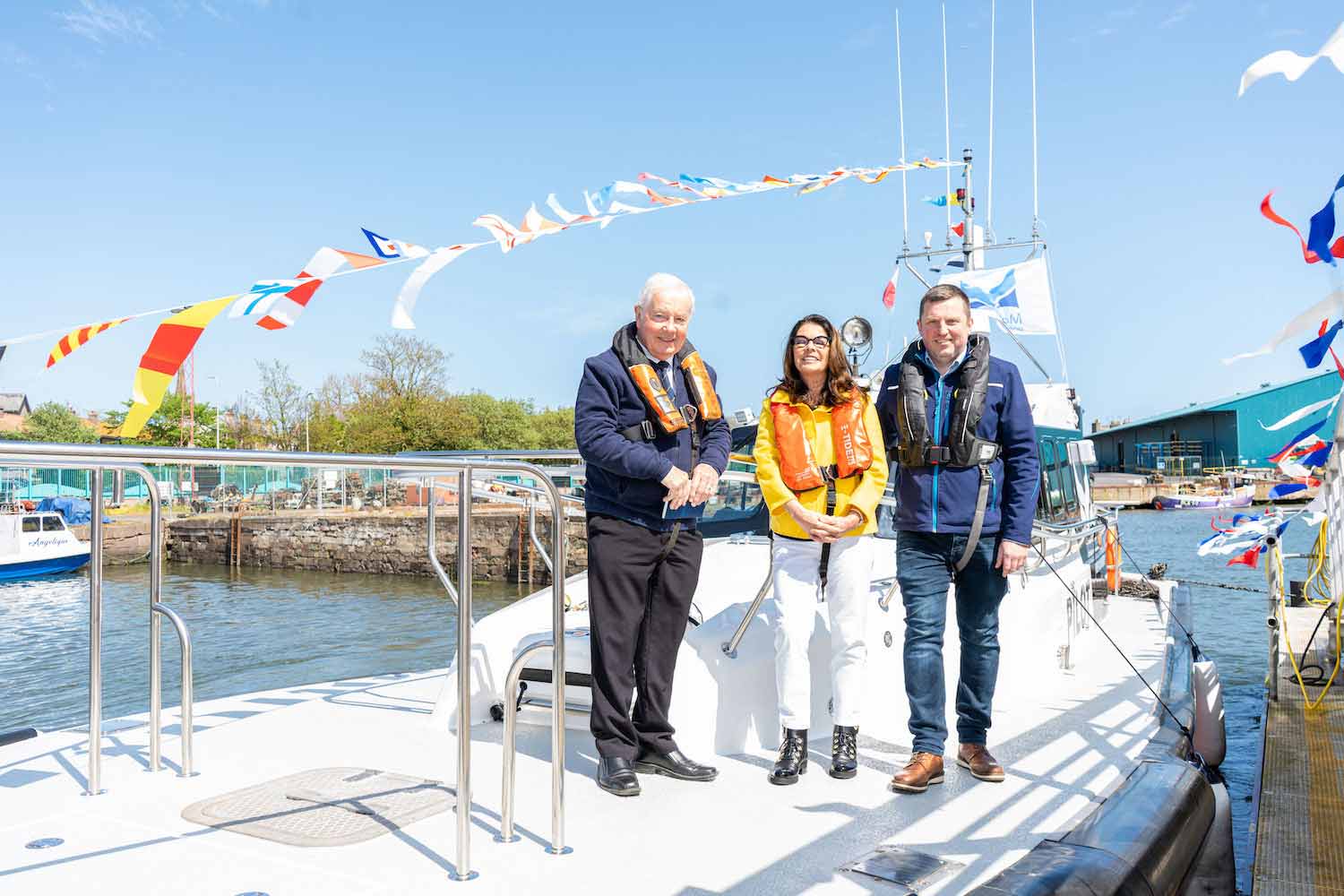 May 22, 2023
Montrose Port christens £800,000 pilot boat with whisky blessing
Montrose Port Authority officially named its new £800,000 pilot boat, South Esk, with an intimate quayside blessing on Friday 19th May at the RNLI Montrose Lifeboat Station on the Port's North Quay.
In marine tradition, the boat was blessed by Montrose Sailors' Society's Port Chaplain, Peter Donald, along with the vessel's godmother, Jane Stuart, who is married to Peter Stuart, Chairman of Montrose Port Authority's Board of Non-Executive Directors.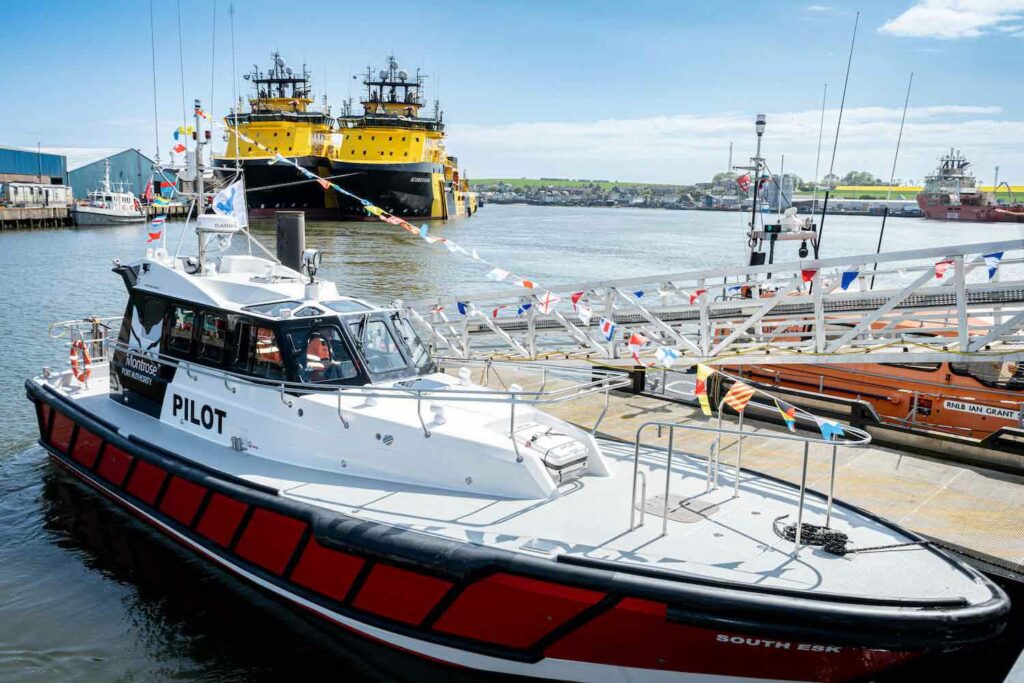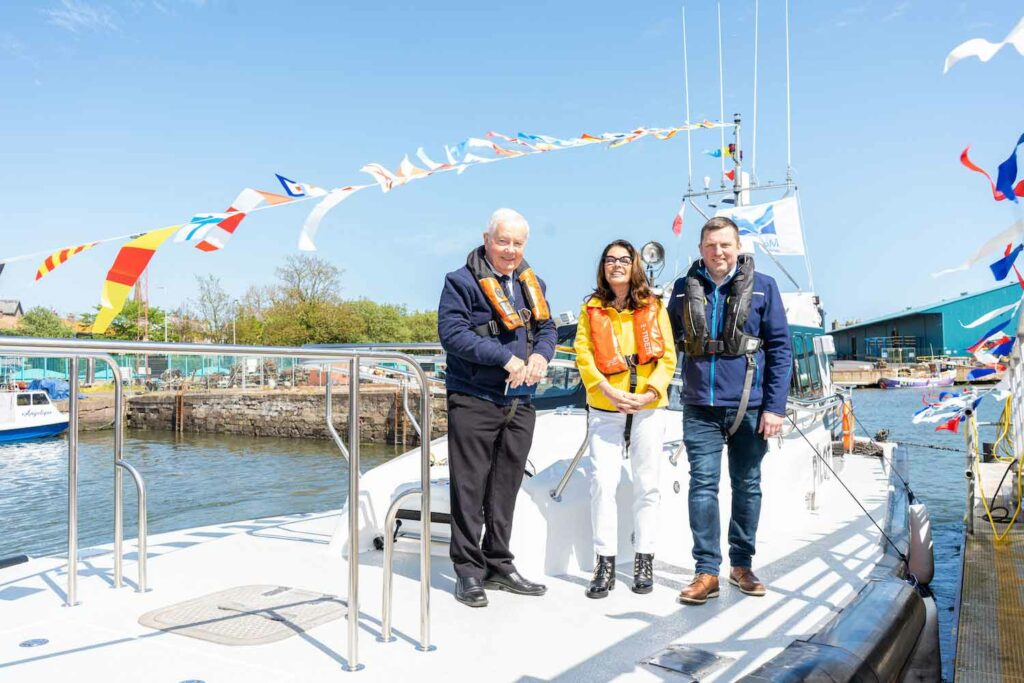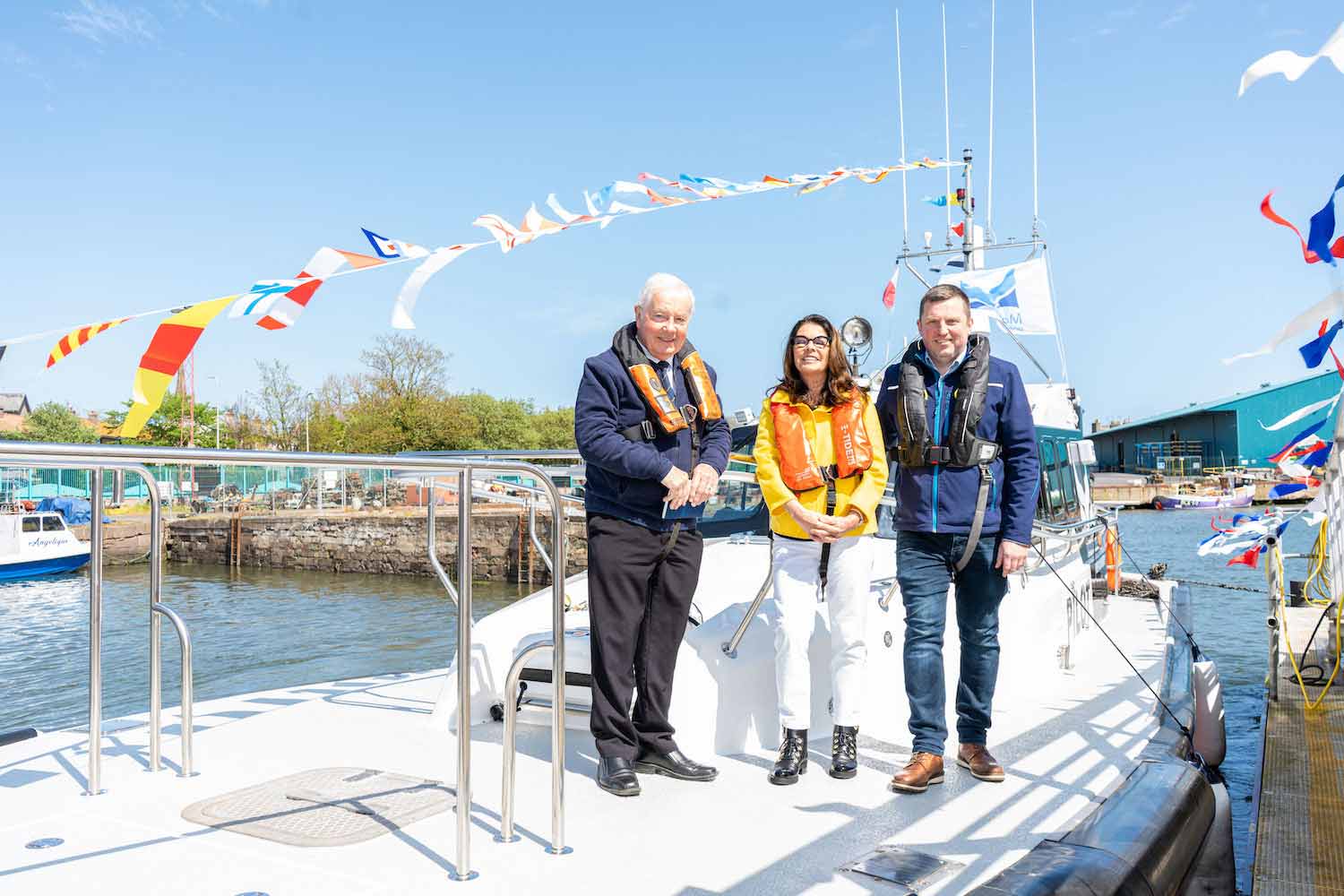 As part of the blessing, Mrs Stuart poured whisky from a quaich onto the boat and Mr Donald then asked for protection to all those who serve upon the South Esk: "For guiding ships to their desired haven is the purpose of which the South Esk exists. We ask that she will fulfil that purpose for all the days and nights of her service with us here in Montrose. We ask that the crew and the pilots on board will be kept from all danger while carrying out their vital duties and give heartfelt thanks for the opportunity to bless every aspect of our newcomer, the pilot boat South Esk."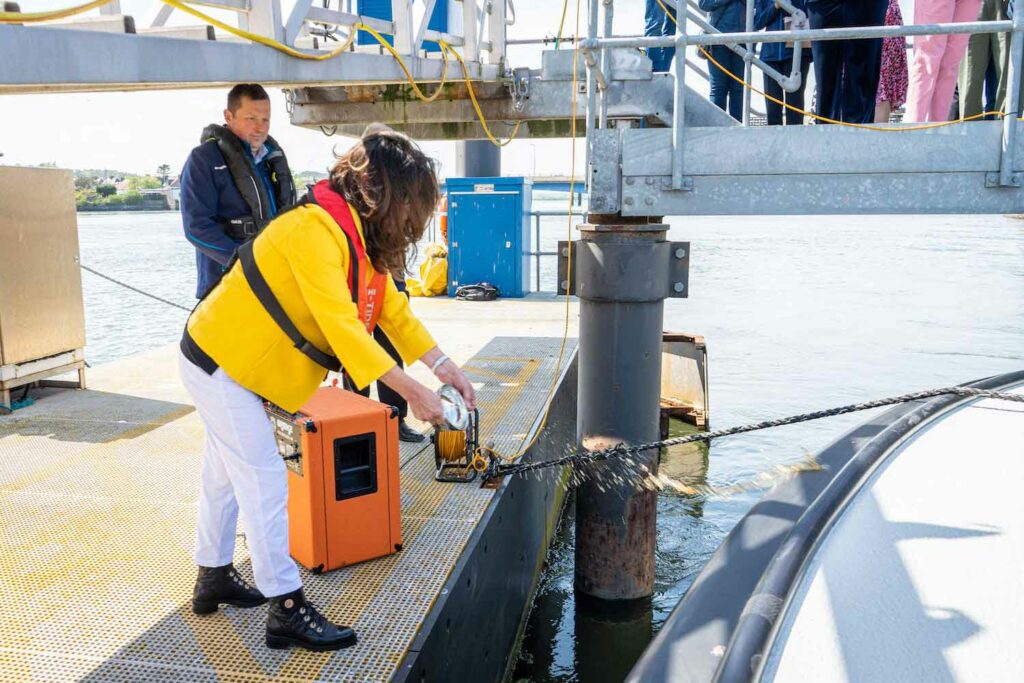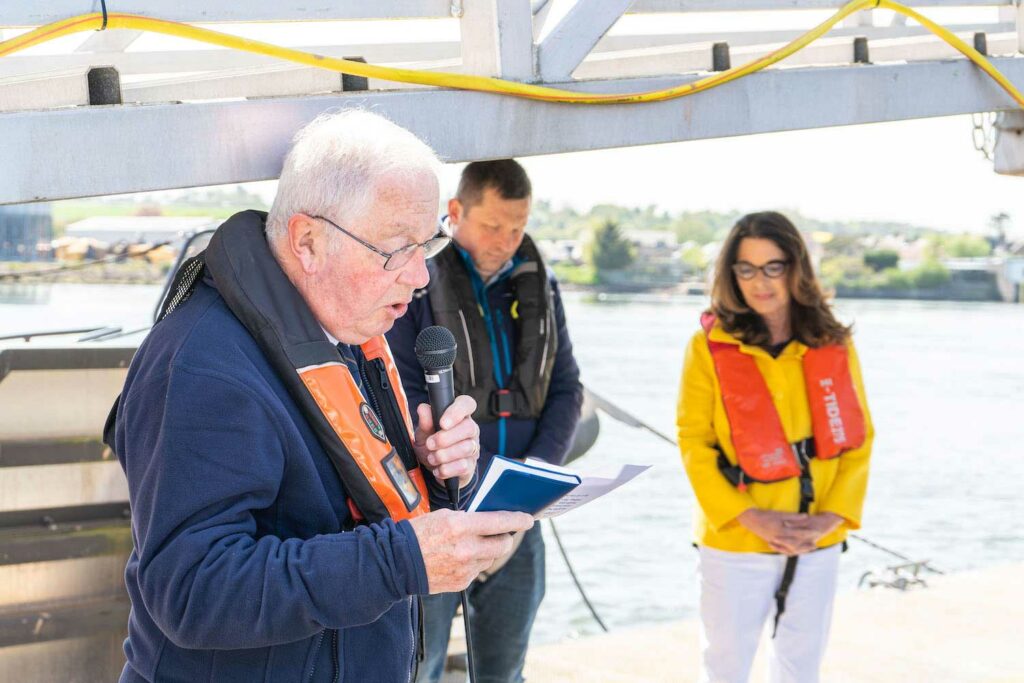 The naming blessing was a celebration of the £800,000 landmark investment, attended by members of the Montrose Port Authority team as well as the Port's Non-Executive Directors.
Guests were greeted on arrival by a piper kindly provided by the Lathallan School pipe band who also concluded the blessing.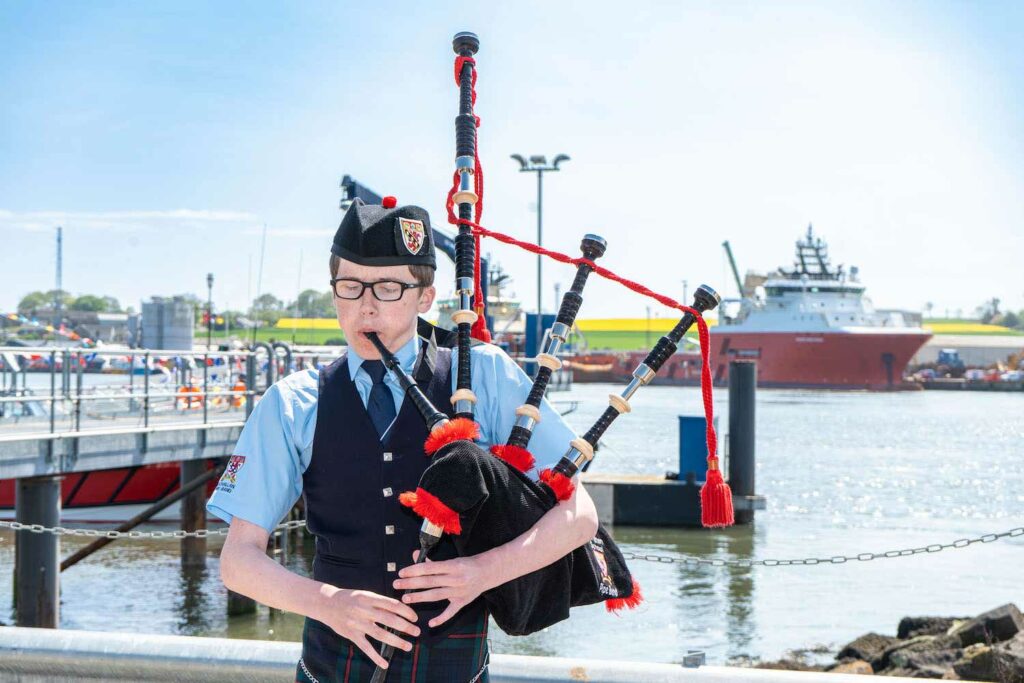 The pilot boat, which is named after the River South Esk in Montrose's long-established tradition of naming pilot boats after local rivers, is an Interceptor 48 model that was built in Youghal, Ireland by Safehaven Marine. The purpose-built pilot boat is the first in Montrose's 200-year trust port history and will replace the North Esk pilot boat, which is a Tyne-class lifeboat conversion.
Montrose Port Authority's Harbour Master, Ross Marshall said, "South Esk is a significant investment into the improved safety of our team and assures that we offer the best possible range of facilities and services to our port users.
Our pilotage service runs 24 hours a day and in all types of weather, so it is vital to ensure the safe transportation of our pilots to and from visiting vessels. South Esk is proving to be an excellent addition to our fleet and we have already seen that she is significantly more fuel efficient, helping us reduce our carbon footprint. We thank Jane and Peter for marking this special occasion with our team."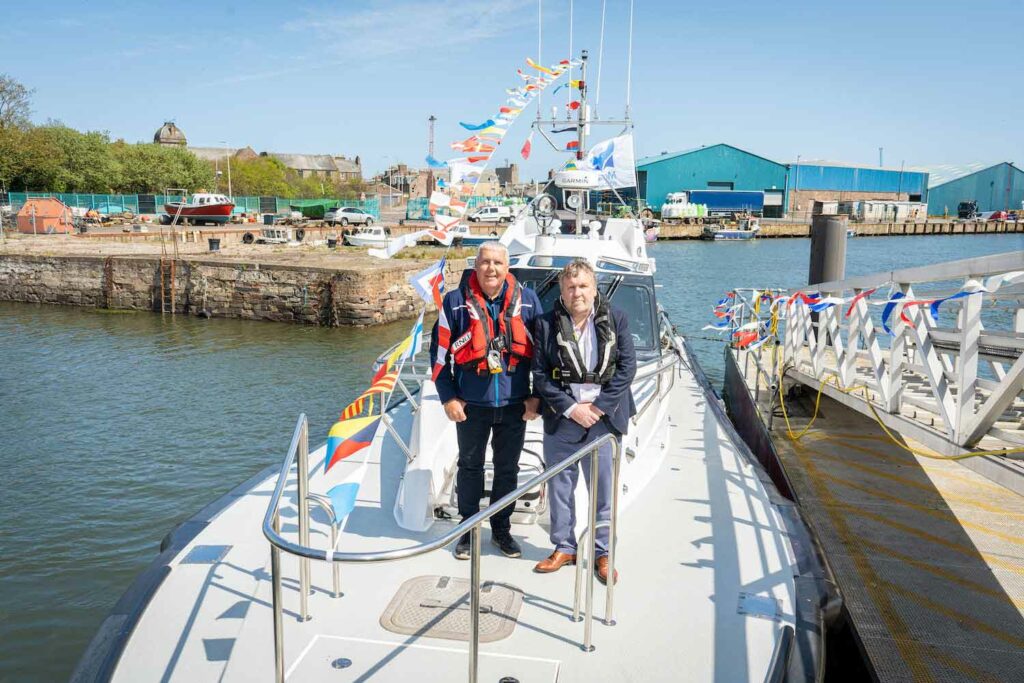 South Esk made her maiden voyage home just in time for Christmas last year by travelling across the Irish Sea, around the top of Scotland and down the East coast. She was welcomed by water cannons from vessels berthed at the Port seen here.