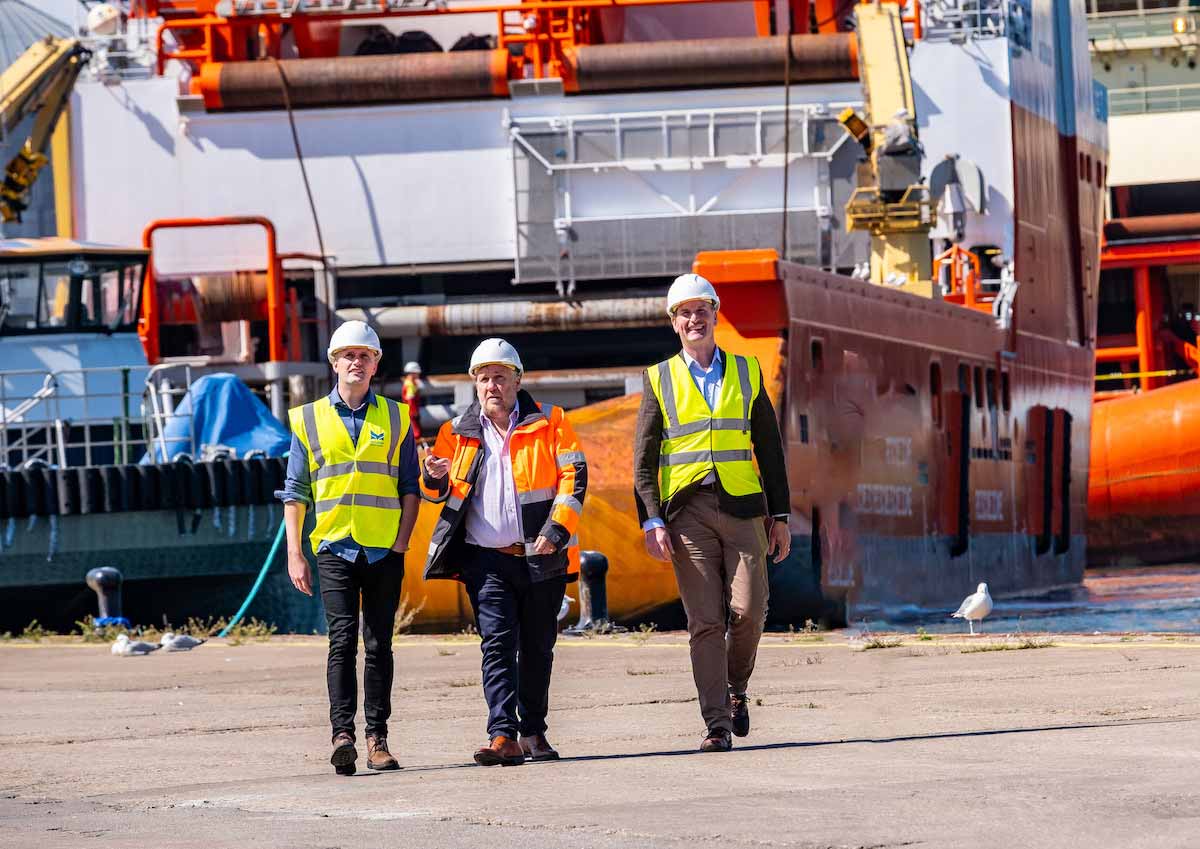 August 4, 2023
Montrose Port critical to Scotland's offshore wind farms
On a visit to Montrose Port Authority this week, two senior MPs highlighted the critical role it will play in growing Scotland's economy and unlocking huge opportunities in offshore wind.
Stephen Flynn, leader of the SNP at Westminster, and Angus MP Dave Doogan met with Port Chief Executive Captain Tom Hutchison and representatives of the Seagreen offshore wind development — now nearing completion and set to be Scotland's largest, with its onshore operations based at Montrose.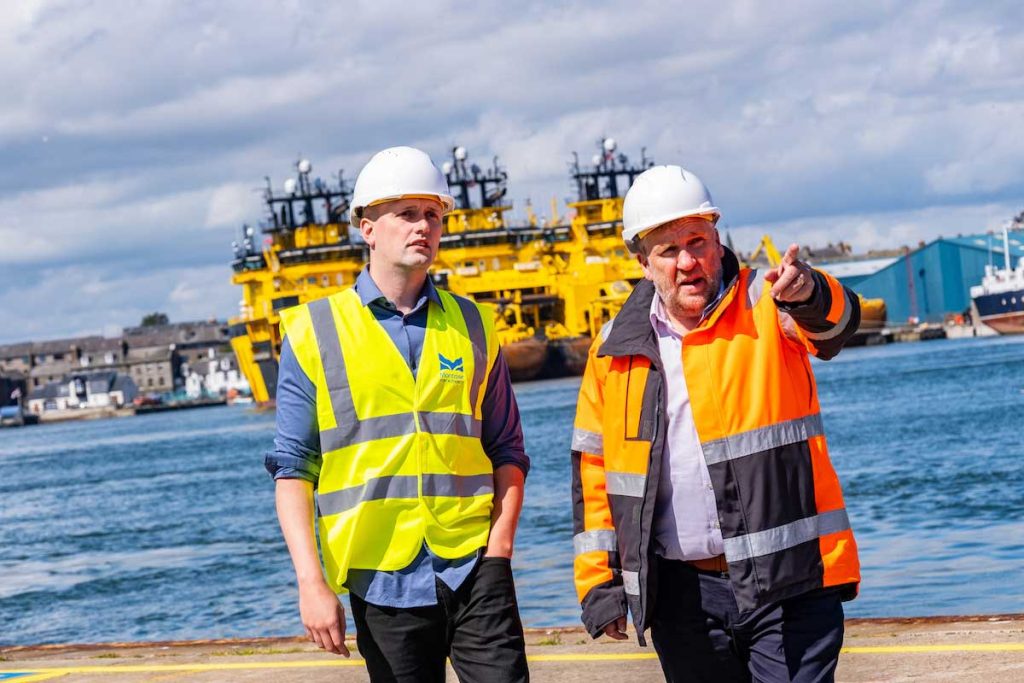 Established in 1493, Montrose Port Authority is a major support, logistics and service hub for the North Sea energy sector and also for general cargo — having secured a leading market position as Europe's largest chain and anchor base, servicing North Sea oil and gas over recent decades.
Montrose's sheltered harbour, strategic east coast location and significant £28 million infrastructure investment over the past decade has helped attract significant offshore renewables business to the port — with this sector presenting huge growth potential in the years ahead.
Montrose Port Authority's ambition is to grow as a major renewables hub, becoming one of the largest Operations and Maintenance bases for offshore wind energy globally with 2.5GW of capacity to be operated from the port.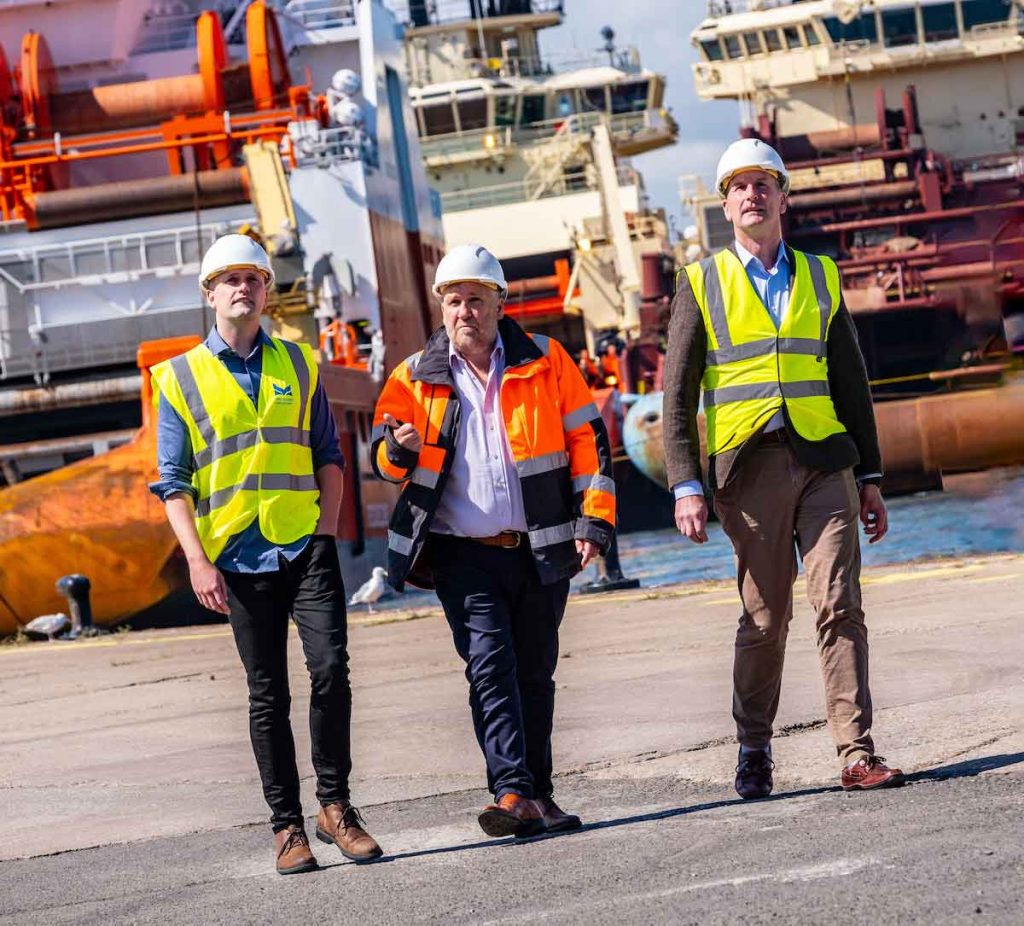 Welcoming the MPs to Montrose, Chief Executive Captain Tom Hutchison said:
"We are extremely proud as a business which is leading the way on energy transition.
"Montrose has played a huge role in the development of North Sea oil and gas over recent decades and will be critical to meeting Scotland's net zero ambitions — particularly as a world-class operations and maintenance base for offshore wind.
"It's an ambition that needs joined-up thinking at all levels of government — at Westminster, Holyrood and here in Angus — to ensure that we create sustainable jobs and realise the benefits of the renewables revolution in our community. As a trust port, that's right at the very heart of what we're all about.
"Seagreen is now set to be Scotland's largest offshore wind farm and we're proud that they have chosen Montrose to base their onshore operations. With Inch Cape next in the pipeline, we'll also be home to Scotland's largest single source of renewable power.
"The coming years are set to be the most exciting for Montrose Port in its 500-year history and support from politicians, local and national, will be key to unlocking those huge opportunities."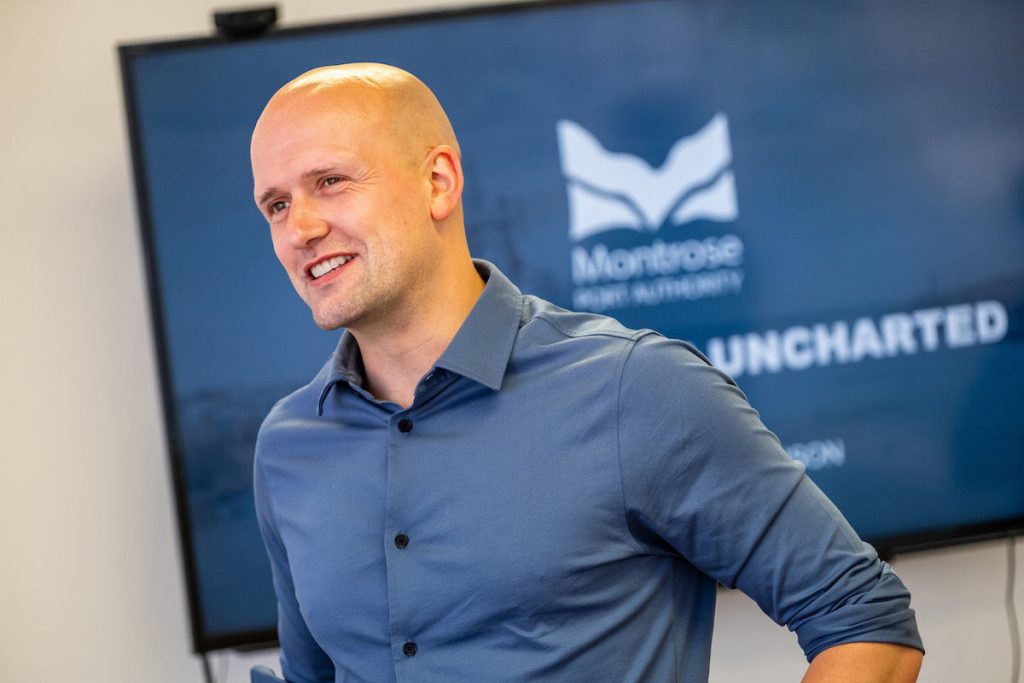 SNP Westminster Leader Stephen Flynn MP said:
"Ports like Montrose have played a key role in our offshore industries and that role is only set to increase as Scotland realises its massive green energy potential.
"With Inch Cape on the horizon, this is a really exciting time for Angus and Montrose Port will be crucial to nailing down supply chain opportunities in the region.
"Scotland is blessed with natural resources and it's critical that we are not left behind as countries across the world invest in green growth, particularly if we are to meet our net zero ambitions and safeguard jobs for generations to come."
Angus MP Dave Doogan said:
"I am privileged to have represented Montrose since 2019. It has enabled me to see first-hand how critical the Port will be in harnessing the vast opportunities of our just transition to net-zero.
"With Seagreen off our shore, and Inch Cape in the pipeline – Angus is at the forefront of Scotland's green energy revolution.
"We are today underlining our commitment to the just transition, and to manage it in a way that protects and creates green jobs, supports communities, and lays the foundations for the economy of the future."