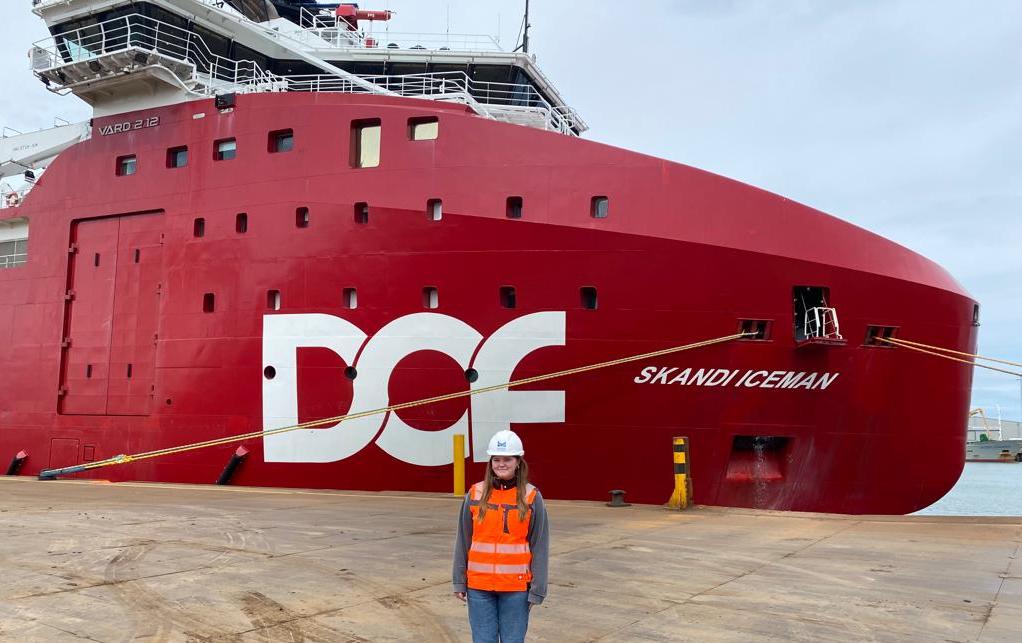 August 21, 2023
Meet our Summer Work Experience Student
As a trust port, Montrose Port Authority ensures that the reinvestment of our profits not only goes back into the infrastructure of the port but also into the development of our dedicated team. We have seen team members through business management graduate apprenticeships, auditor courses and harbour master diplomas to name a few.
We also like to extend these development opportunities to those in our community which is why we are always happy to have university students join us to gain insight into port operations and an experience of a real working environment.
University student, Callie, has joined us this summer to obtain valuable work experience before heading back to university next month. Callie spoke to us about what her experience has been like so far:
Hi Callie, tell us what are you studying at university and where?
I study politics at the University of Edinburgh. I'm going into my third year in September.

That's great! So what inspired you to reach out to Montrose Port for work experience?
I asked about the possibility of work experience at the port mainly because of my love for the sea and interests in the maritime industries. The vessels berthed in the port are such an impressive and iconic part of the Montrose skyline and I was really curious as to what goes on behind the scenes at MPA. It has been a great opportunity to get up and close to the vessels and to learn more.

How has your experience been at the port so far?
It's been a great experience! Working at the port has definitely scratched the itch of my curiosity and I have been able to learn a lot about port operations. It has been really beneficial to work in a real life business environment which definitely gives me experience for the future.

That's fantastic to hear! Tell us about the projects you've been working on?
I have been able to take part in a variety of projects and experiences at the port so far. I have contributed to creating the new Customer Relationship Management (CRM) system which has developed my knowledge of administrative skills and helped me to learn about customer relations at the port. Editing presentations that are used for meetings and guest visits is another task I've thoroughly enjoyed.
Outside of the office, I have been lucky enough to have a couple of trips out of the harbour on the pilot boat, learning about how the marine team works together to ensure the safe arrivals and departures of vessels, including the safe transfer of their pilots. I also had a tour around one of the larger vessels and found it really interesting to get an insight of life at sea.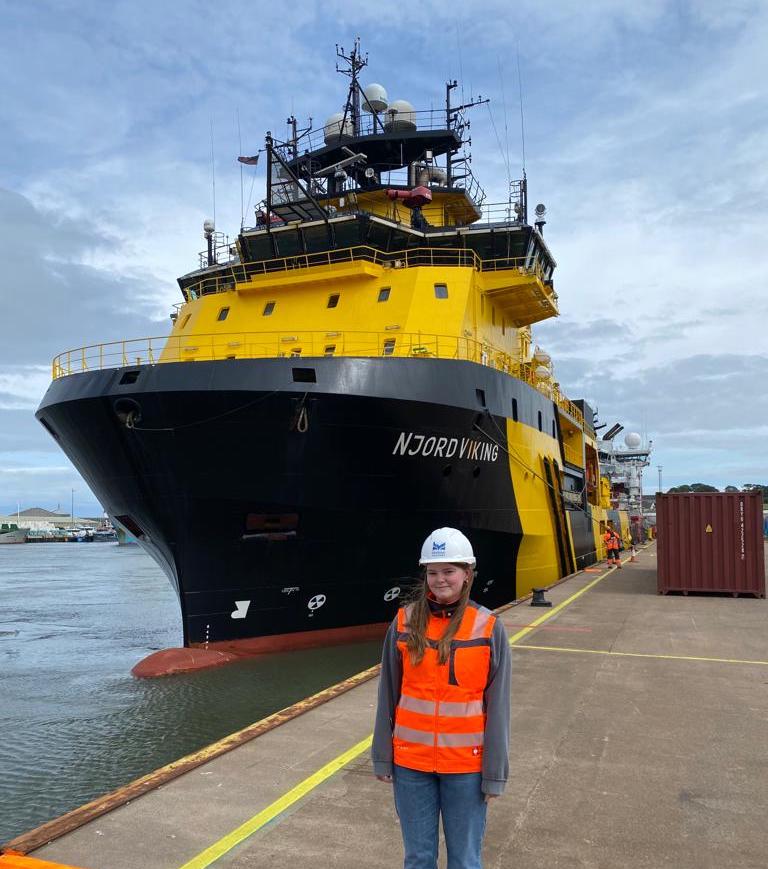 What can you tell us about the team at Montrose Port Authority?
The team at MPA have been really supportive whilst I've been here. I find it really inspiring how each person who works here is so knowledgeable in their area. For such a small team, they do a huge amount of work to keep the port running, yet still create a fun atmosphere and are always willing to help.

It's always great to be part of a supportive team. So, where do you see yourself in the future?
I always struggle with this question because I really have no idea what kind of career I'd like in the future. Right now I am more focused on doing well at university and picking up work experience along the way. This will allow me try new and different things to discover what I might like to do in future.

What skills and knowledge have you gained from this work experience?
Work experience at the port has helped me to develop transferable skills such as data input, teamwork, and prioritisation. I have also spent time with the HR and Health and Safety departments which has taught me a lot of important things such as GDPR and fire safety.

It sounds like you've gained a lot from this experience. Do you have any favourite vessels at the Port?
I have a lot of favourite vessels – the Vikings, Horizon Arctic and Skandi Iceman, but I think my absolute favourite has to be Edda Brint.

Great choice! Lastly, just for fun, if you could hop on a ship and go anywhere in the world right now, where would you go?
I would love to visit the Canadian Maritimes on the Atlantic coast.