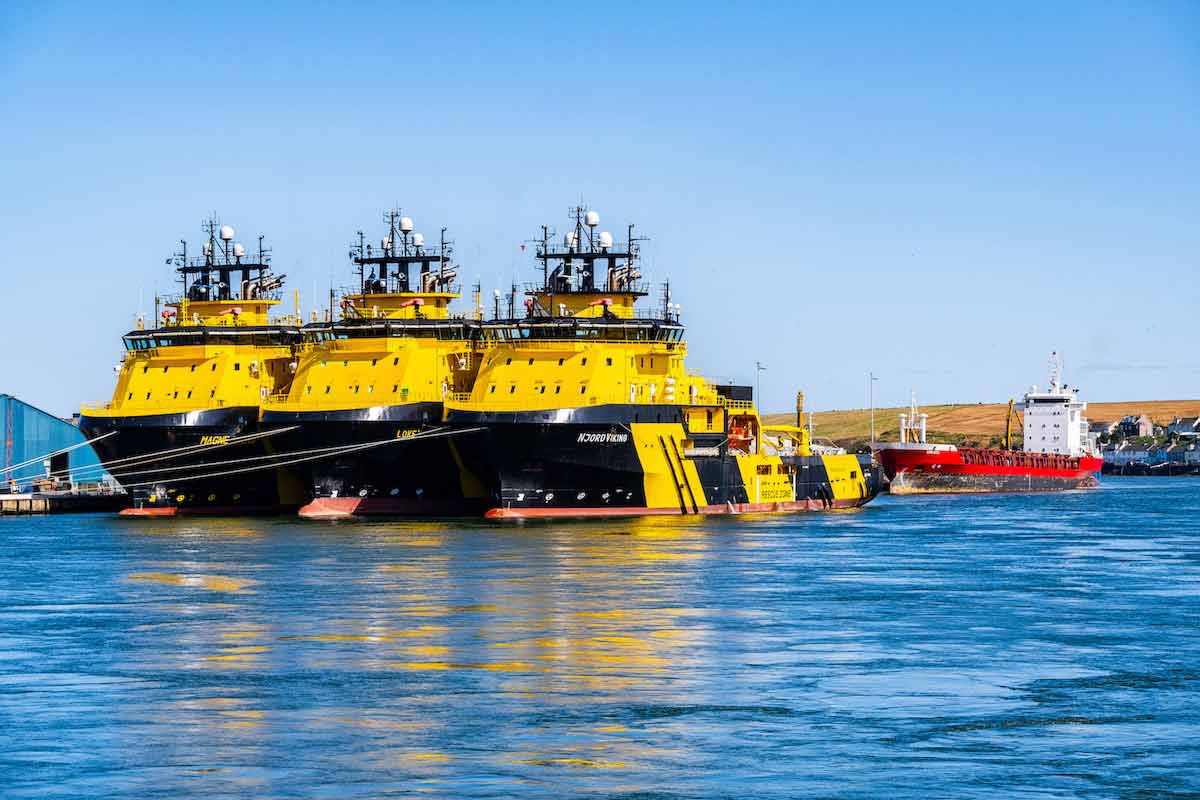 August 29, 2023
MPA celebrates remarkable growth as economic impact to region revealed
Montrose Port Authority has announced an exceptional increase in growth this past year, exceeding previous financial milestones.
The port's performance in the 2022/23 financial year has seen a significant turnover increase with a 10% rise in vessel numbers and 31% upturn in gross tonnage. A 34% boost in revenue compared to the previous year signifies the highest revenue outcome ever achieved by the port.
Noteworthy amongst these achievements is the emerging offshore wind sector, which contributed 22% of total vessel revenue for the year. The port, which is ideally located to serve this sector's needs on the east coast of Scotland, has witnessed a burgeoning offshore wind industry within its neighbouring waters in recent years.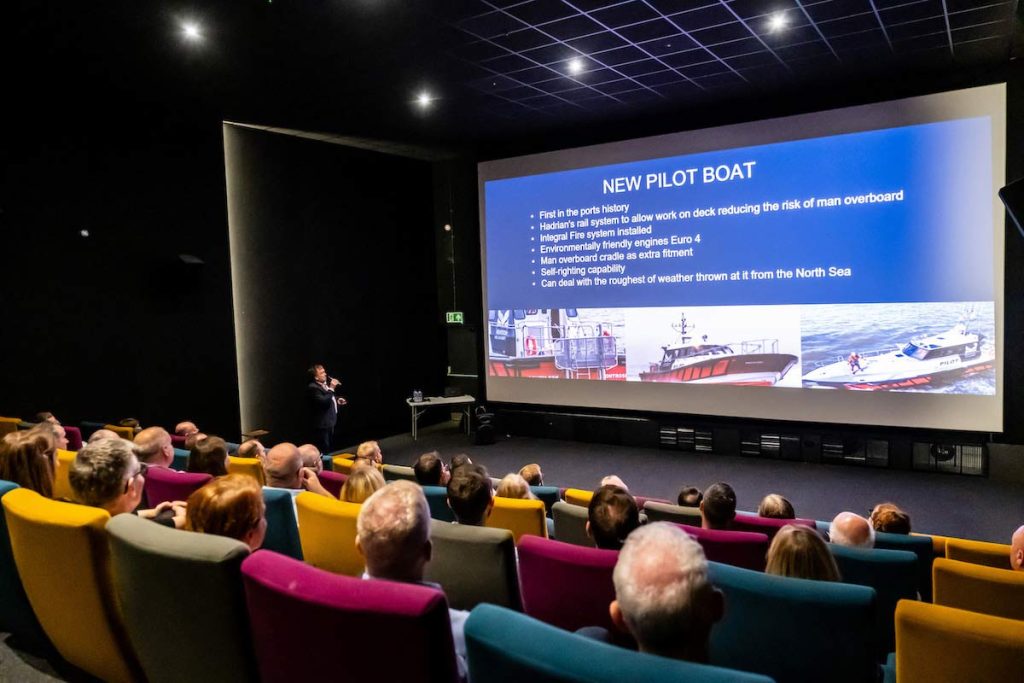 Alongside this positive momentum, Montrose Port unveiled its new economic impact study last week at an event at the Montrose Playhouse Cinema & Arts Venue, one of the many community projects that it supports, revealing its significant contribution to Montrose and Angus. The port directly and indirectly sustains 384 permanent, full-time employees, generating £13.6m in annual salaries and £25.7m net GVA to the regional economy.
At a national level, these numbers magnify contributing £16.9m in net income effects and £36.4m net GVA to Scotland.
"These figures are robust estimates based on information from companies who work within and with the port directly and I'm confident they represent a strong, conservative quantification," says Neil MacCallum, Managing Director of Beaver Economics, who conducted the economic impact study for the port at the end of 2022. "I'm even further confident that these figures have increased in the last six months with the arrival of new companies on the port estate.
"We have a strong baseline to track future impacts, especially as the port and the businesses it works with continue to grow and contribute more."
Whilst contributing to the regional economy, Montrose Port also reinvests all its profits back into its infrastructure and local community in accordance with its trust port status. Over the past year, the port invested £800,000 into its new purpose-built pilot boat, a historic first in its 200-year history, and over £350,000 into its new decommissioning base.
The port has also invested a six-figure sum into an advanced composites facility on-site, developed by Balmoral Comtec. This facility is geared towards the production of large-scale components for the offshore energy sector. Balmoral Comtec chose Montrose for its quayside facility in order to service the offshore industries more effectively as it strengthens its commitment to the wind, wave and tidal energy sectors, showcasing Montrose's ideal location for these industries.
In addition to these infrastructure investments, Montrose Port Authority invested into its community this past year by contributing over £92,000 in donations and sponsorships to local causes and charities through the port's community fund.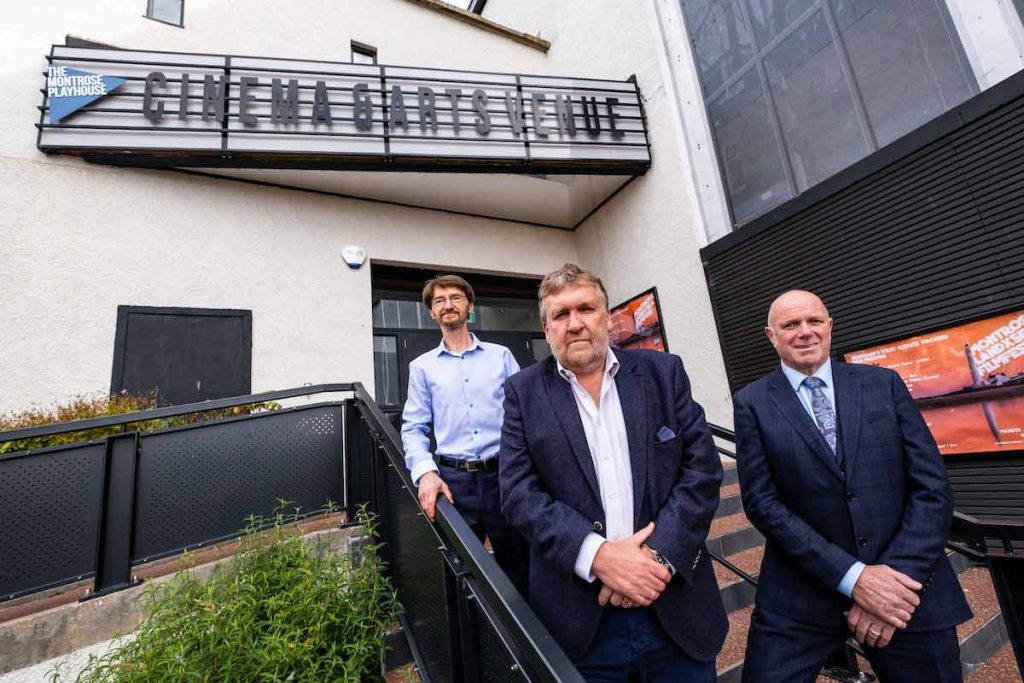 Chief Executive of Montrose Port Authority, Captain Tom Hutchison, said, "Our exceptional growth and achievements over the past year are a testament to our dedication and strategic vision. We have not only surpassed our forecasts but also solidified our position as a key player in the offshore wind sector and been able to create valuable job opportunities for our region.
"We're not just expanding as a port; we're expanding as a source of livelihood for our community. Our commitment to investing in both our infrastructure and community remains unwavering, ensuring that Montrose continues to thrive as a hub of economic activity, growth and innovation."
Councillor Beth Whiteside, Leader of Angus Council, said: "The remarkable growth that Montrose Port Authority has seen over the past year highlights the port's positive and proactive impact on our local economy, both in the Montrose and the broader Angus area.
"Its impressive economic contribution further showcases Montrose's pivotal role as a catalyst for prosperity and innovation. In congratulating the Montrose Port team on these accomplishments, we look forward to the continued benefit they bring to our region and to providing our support for the work that they do."