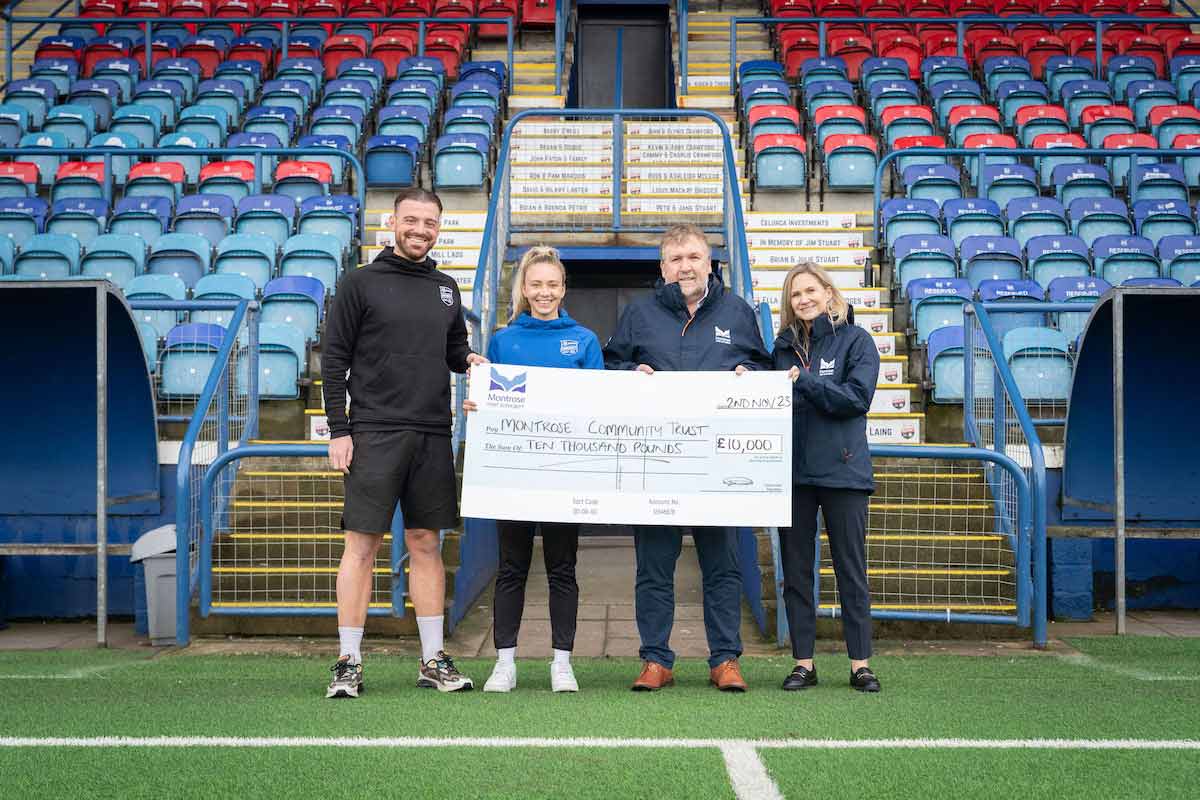 November 7, 2023
MPA reaches £360,000 donation milestone to local community with generous contribution to Montrose Community Trust
Montrose Port Authority has reached an impressive milestone of donating £360,000 to local charities and social enterprises over the past three years after its most recent contribution of £10,000 to Montrose Community Trust.
This notable donation of £10,000 to Montrose Community Trust allows them to supercharge their essential work which enhances the lives of the most vulnerable and disadvantaged members of the local community.
Montrose Port Authority has highlighted its commitment to give back and make a positive impact on the community through its community fund which has involved providing consistent, ongoing funding and support to a variety of worthy causes including local projects, community groups and schools.
With the festive season approaching, the donation will aid Montrose Community Trust, which has been at the core of the community since 2012, to facilitate a series of winter initiatives to tackle issues like poverty, men's mental health, social isolation in older adults, and provide support to those most in need.
The funds will help run programmes including 'Festive Friends,' aimed to tackle loneliness and isolation of the elderly in the Christmas period, which last year helped over 100 adults with the offer of a hot meal, entertainment and most importantly friendly company at Montrose Football Club or for the less able via a hamper delivered straight to their door.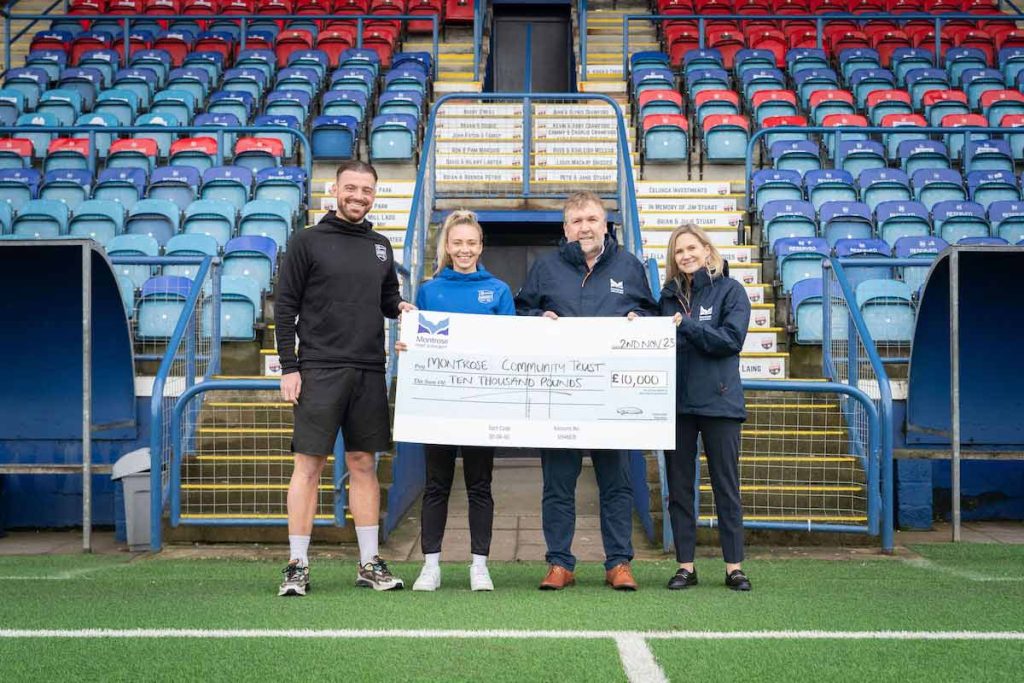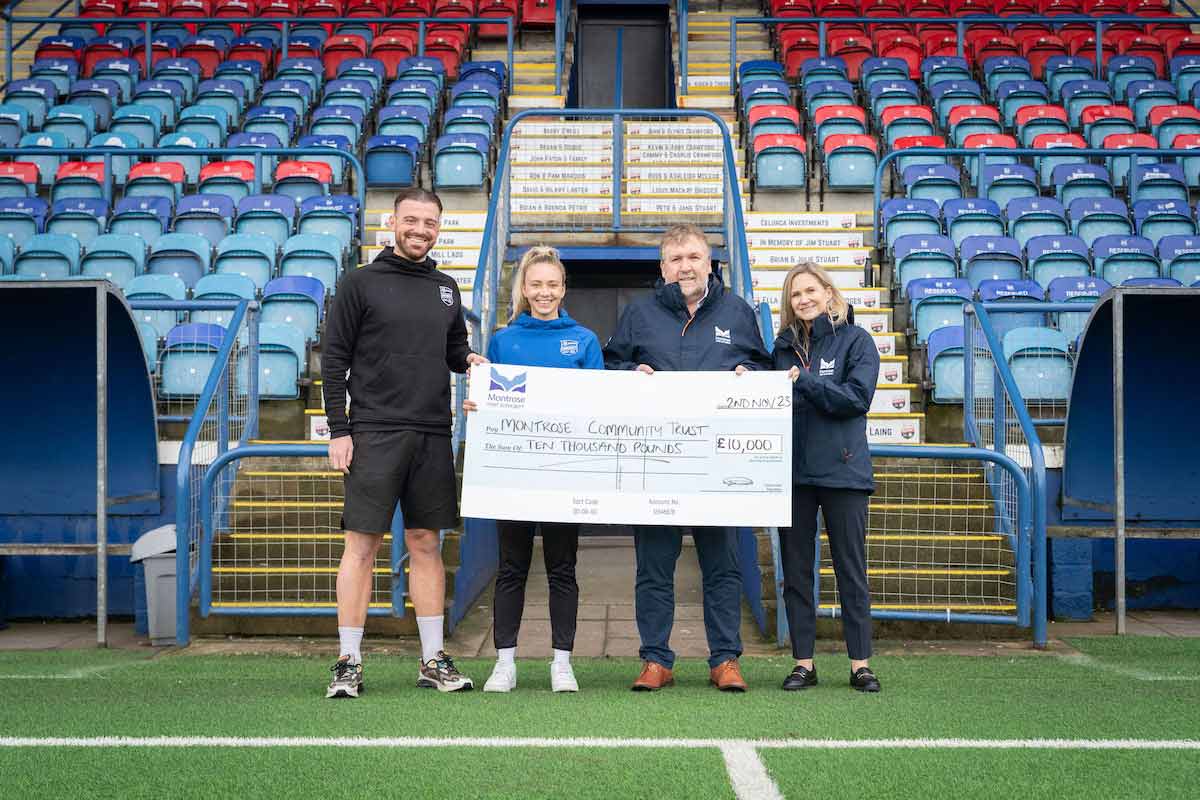 Furthermore, in partnership with Tay FM's Cash for Kids Mission Christmas, the Trust will be able to run their annual toy appeal, where approximately 600 gifts are available for families each year to ensure every child has a present to open on Christmas Day.
The donation will also be used to continue long-term programmes such as 'Free Kicks', a poverty and food security initiative which helps children in the most deprived areas to regularly access football and hot food via a catering truck, and 'The Changing Room' initiative, which 100% of the men who have participated have noticed improvement in their mental health.
Within its first decade, Montrose Community Trust has invested more than £1.8M into local community projects and provided support to over 5,000 unique participants, relying entirely on donations, sponsorships, grants and funding to ensure that the aforementioned projects and many more will extend into 2024.
Peter Davidson, Chief Executive of Montrose Community Trust, said: ''We are incredibly grateful for the unwavering and continued support of Montrose Port Authority, whose generous donation will be instrumental in extending a helping hand to the most vulnerable members of our community. This invaluable contribution provides crucial support to our charity – and subsequently our beneficiaries – during the festive season."
Davidson continued to express his gratitude: "Their generosity ensures that we can continue making a positive impact on the lives of those who need it the most. We extend our heartfelt thanks to Montrose Port Authority for their commitment to our cause and the community's well-being."
Tom Hutchison, Chief Executive at Montrose Port Authority, said: "As a trust port, community is at the heart of everything we do. We are really proud of our contribution towards local charities and social enterprises in the past three years as we want to have a positive impact on our community.
"We are delighted to offer our support to Peter and his team at Montrose Community Trust as we've seen for ourselves the real difference that this funding can make to so many lives in Montrose and the wider Angus region.
"This year has been challenging for many people, and the work that the Trust is doing is vital to ensuring that we come together as a community to support one another not just as Christmas approaches but throughout the year."