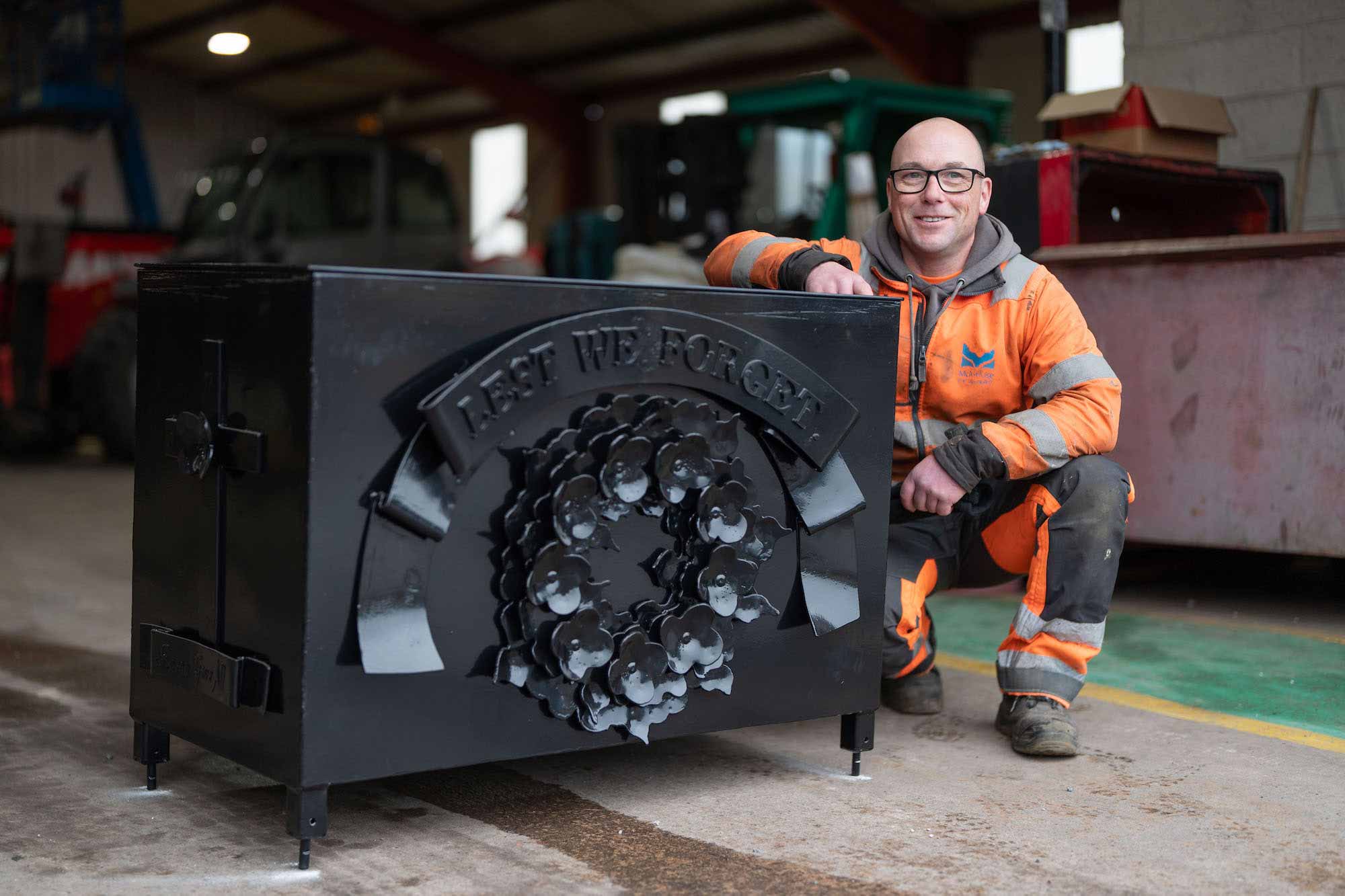 November 10, 2023
Local Angus artist handcrafts accessible planters for Poppy Scotland Montrose
Two new Remembrance Day planters have been fabricated and donated by Montrose Port Authority, handcrafted by port employee and local artist Liam Stewart, to be placed next to Montrose Cenotaph at Hope Paton Park.
The planters were made for Poppy Scotland Montrose, the official Montrose fundraising team for Poppyscotland who provides support for current and former members of the Armed Forces as well as their families.
In 2021, a remembrance bench was installed by the Cenotaph to commemorate the anniversary of the first poppy. Nonetheless, it became evident that the act of laying crosses and poppies in the flower beds at ground level was challenging for elderly and disabled people in the community.
"Following Montrose Port Authority's ongoing support of our initiatives including donations to our Community Cafe at Borrowfield Community Centre – the only dedicated Poppyscotland cafe in Scotland, Montrose Port kindly offered to have the planters made to provide accessibility for laying crosses and poppies in remembrance of the fallen and past loved ones," said Poppyscotland Montrose Area Organiser, Ally Hutchison.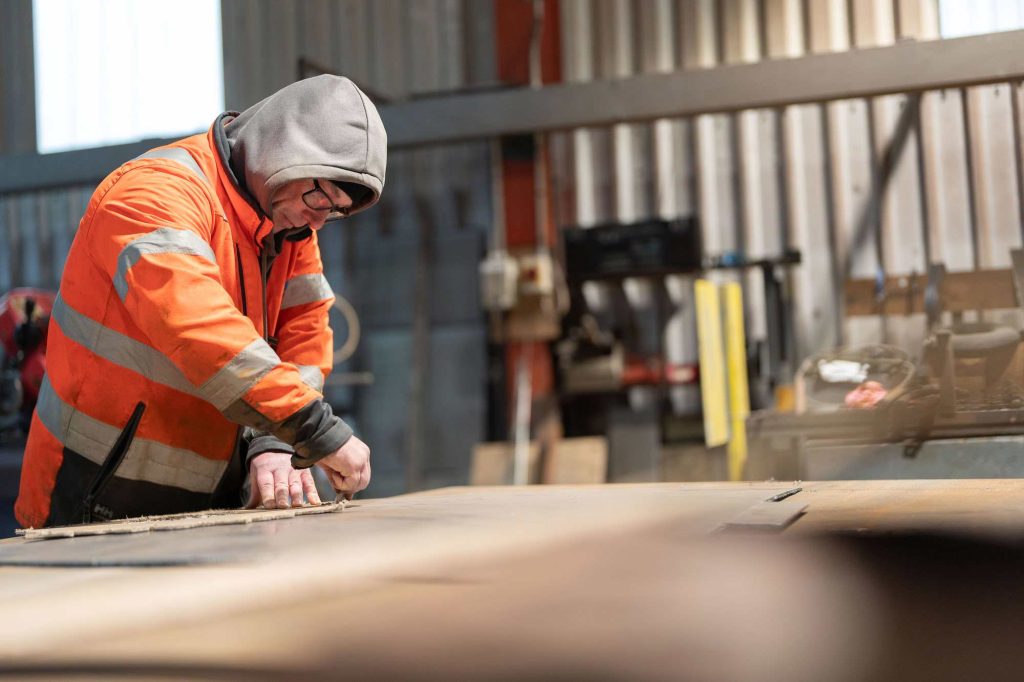 The planters were handcrafted on behalf of Montrose Port by Liam Stewart, a member of the port's maintenance team, who is a local fine artist and time-served blacksmith fabricator of 25 years.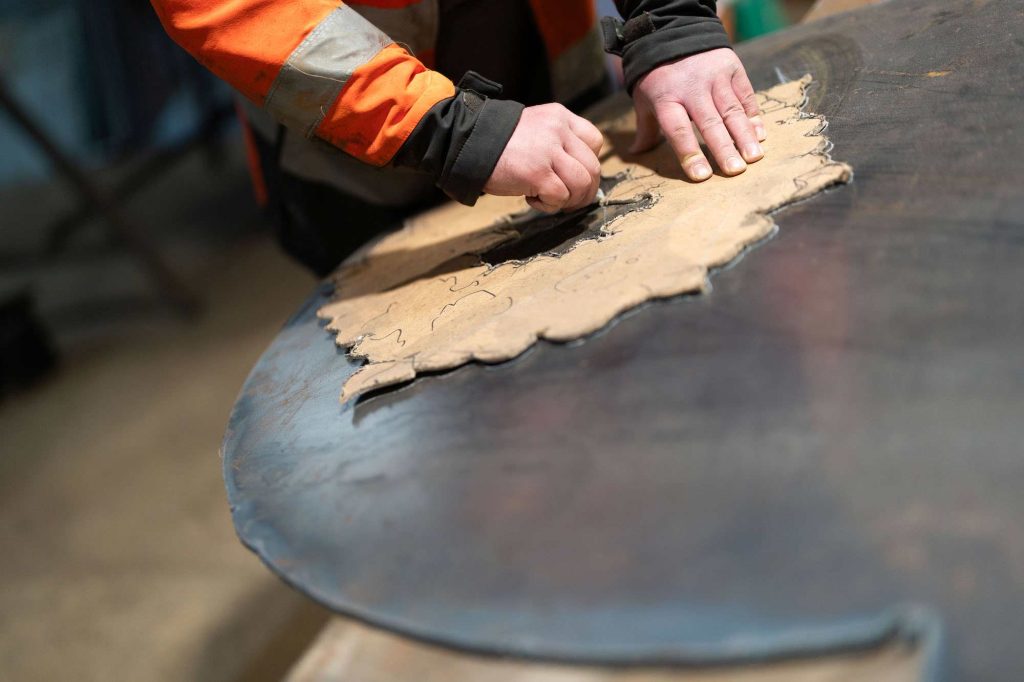 "I met with Ally who explained how the planters needed to be used for putting crosses in the flower bed so I started thinking about how to make the planters accessible to wheelchair users and the elderly so they don't have to bend down low to the ground," says Liam, who has worked at the port for almost three years.
"The first thing I thought of was a poppy wreath so I started making some drawings and showed them to Ally and that is how we came up with the design.
"I really loved creating these planters as it is for an absolutely good cause," noted Liam.
Liam is well known locally for his fine art paintings but has also fabricated some familiar pieces in the Angus area in his time as a blacksmith fabricator such as the oversized red bench by Keptie Pond in Arbroath and the Queen Mother Memorial Gates at Glamis Castle.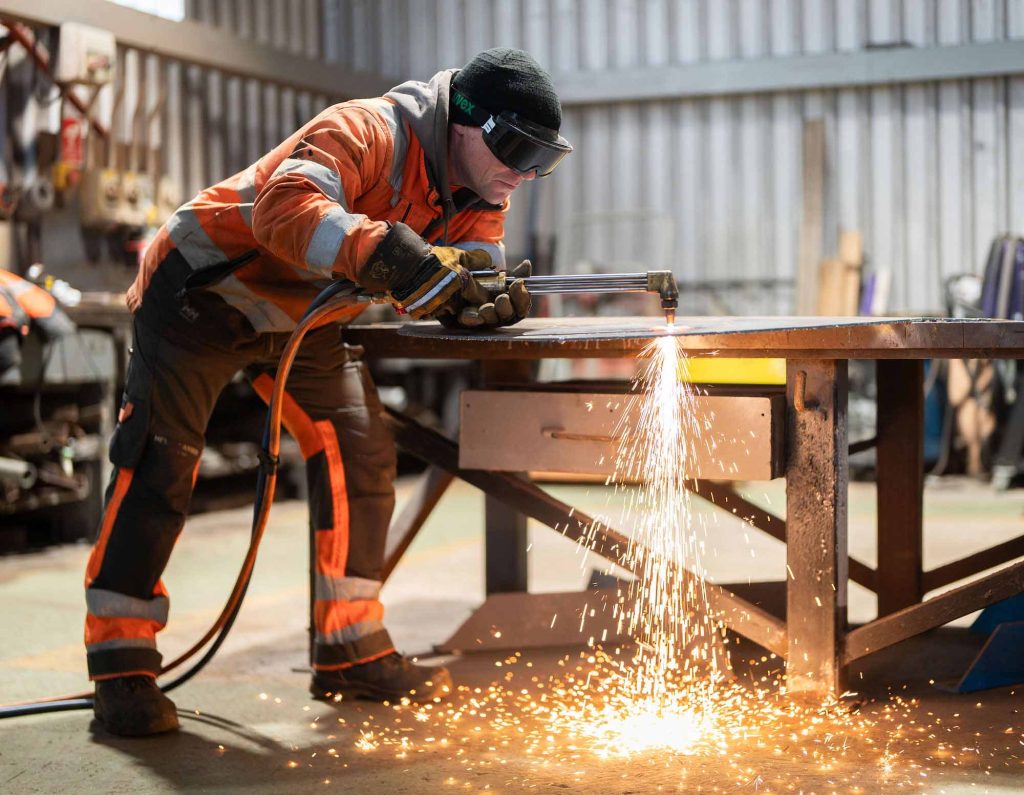 "Liam is a very talented artist and we are amazed at the pieces he has fabricated over the years. These planters are no exception, they are such a fitting and elegant tribute and we were honoured to be able to donate them to be installed at the Cenotaph," said Montrose Port Authority Chief Executive, Captain Tom Hutchison.
Ally Hutchison added: "The result is truly stunning. Liam has worked hard on them for several weeks, producing two amazing planters and we are very proud of the design.
"We value the continuous support from Montrose Port Authority, who take part in our 'Light Up Red' campaign every year, lighting up the front of their gatehouse red to show their support for the Armed Forces community alongside our annual Poppy Appeal which our Montrose team has increased the total raised year on year since 2019, reaching £16,716.67 in 2022.
"I look forward to seeing the planters in place on Saturday at Remembrance when we pay our respects and remember those who served and gave all. Lest we forget."