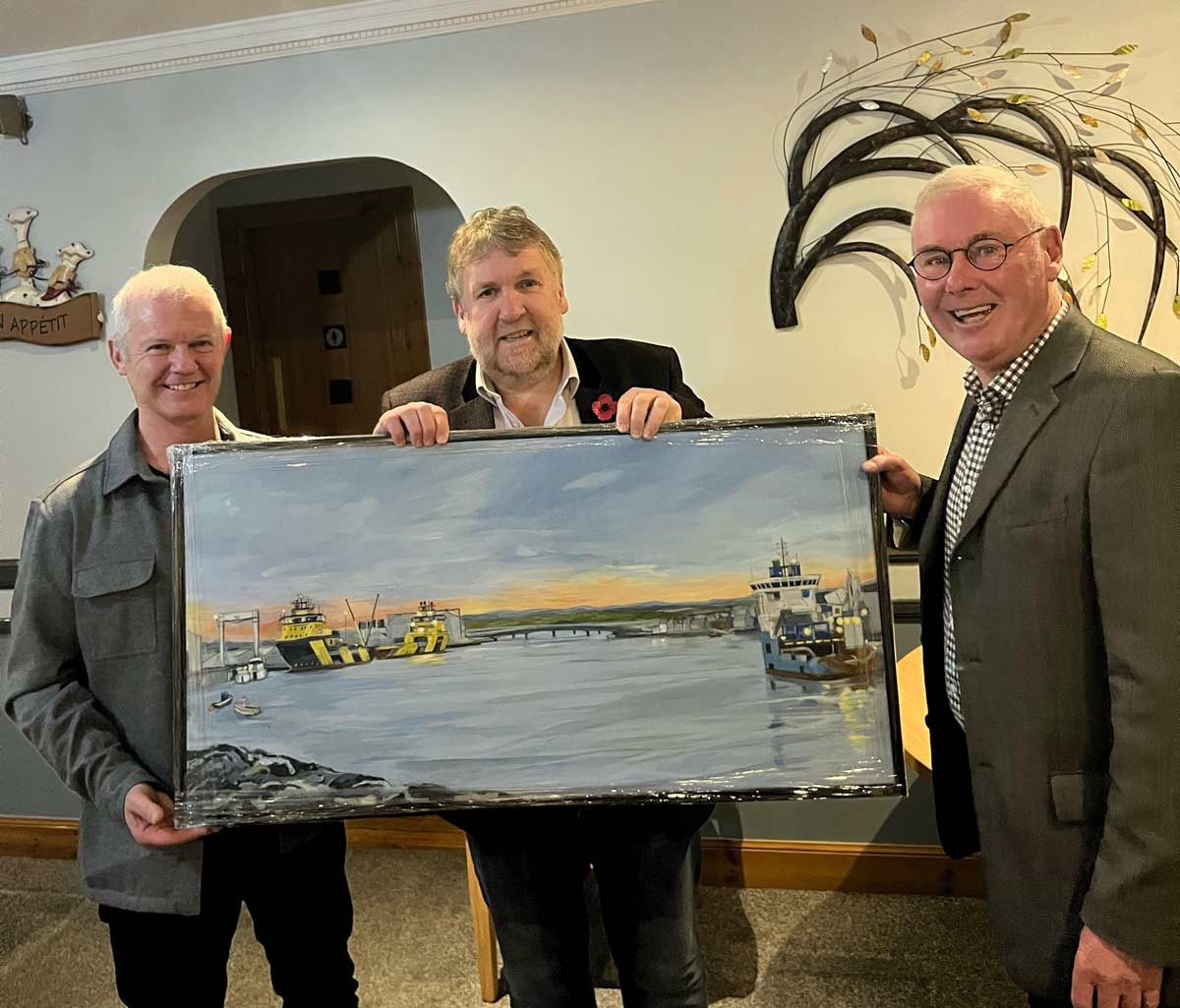 November 20, 2023
Hamish Watt retires from Montrose Port Authority board
We recently held a retirement celebration for Hamish Watt, who dedicated an impressive ten and a half years of service to the Montrose Port Authority Board of Non-Executive Directors.
As a distinguished lawyer specialising in civil/criminal court cases, employment, corporate, and damages actions, Hamish has brought a wealth of knowledge to our board over the years.
His commitment, passion, and expertise have significantly contributed to the growth and success of the Port during his tenure. We are immensely grateful for the invaluable contributions he has made.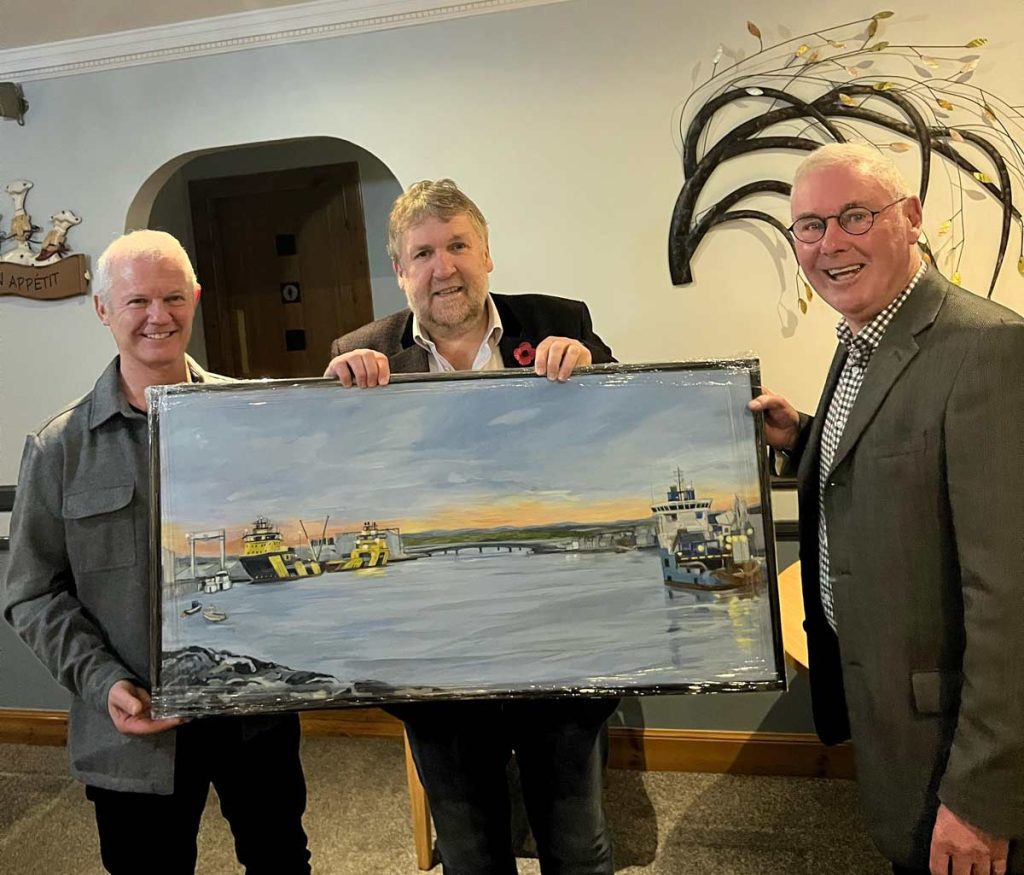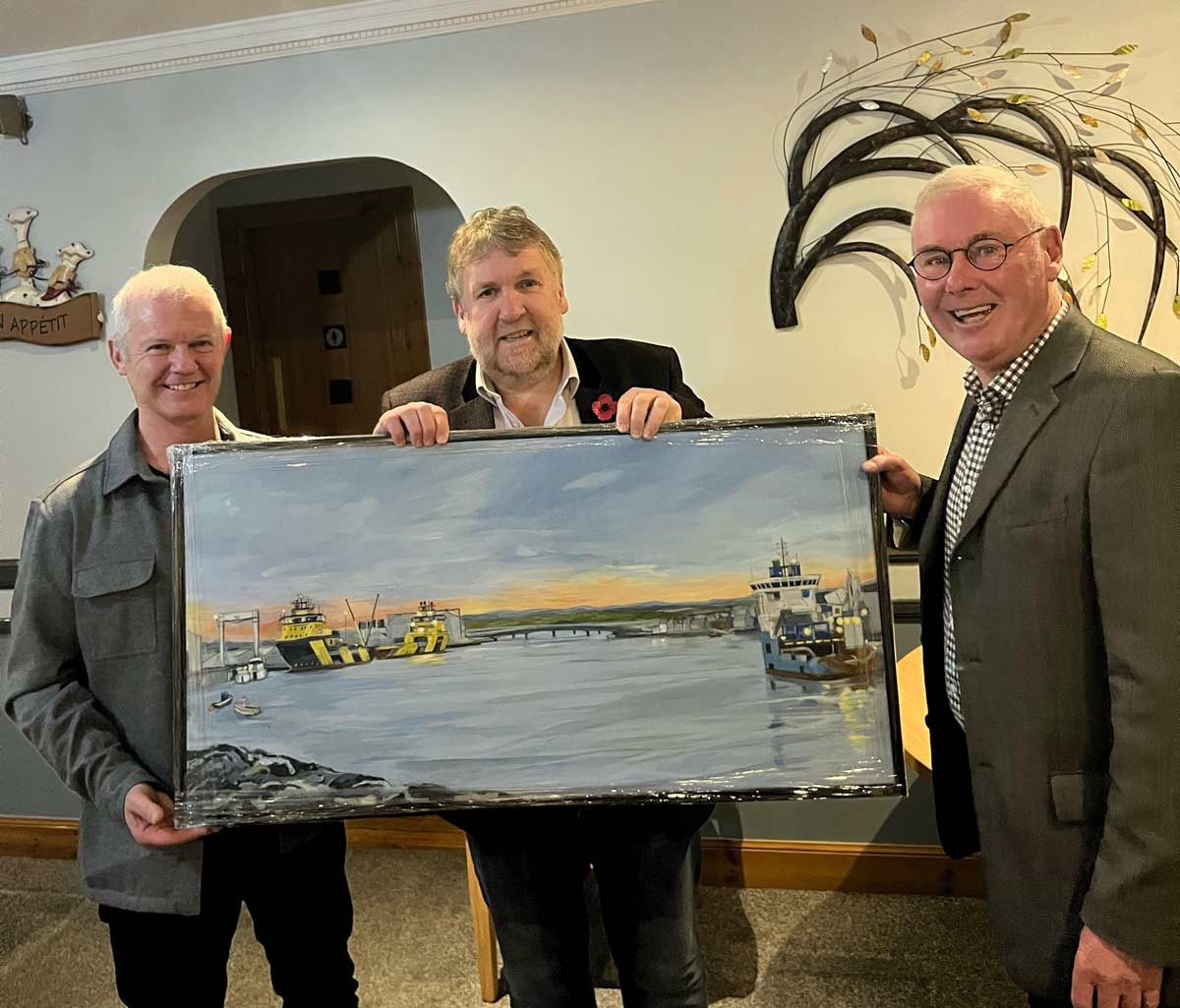 To commemorate his years of service, our CEO Tom Hutchison, and Board Chairman Peter Stuart, presented Hamish with this beautiful painting by talented, local artist Susan Petrie at his retirement celebration. This thoughtful gift symbolises our deep appreciation for Hamish's tireless efforts, serving as a lasting reminder of the positive impact he has had on Montrose Port.
When asked about his time on the board, Hamish said: "It was a privilege to have been on the board especially during what has been a highly successful period for the Port. I am thrilled to have contributed my expertise while on the board and equally learned so much in the role.
"I'm immensely pleased to see Montrose become the first Scottish port to introduce large-scale shore power to the offshore energy industry, showcasing ongoing innovation for the renewables sector.
"Working alongside the dedicated MPA team and our valued third-party partners has been an absolute pleasure, and I am sincerely thankful for the generosity extended to me to mark my retirement. It reflects the warmth and camaraderie within this exceptional community.
"Here's to the continued success of Montrose Port Authority."
Hamish's absence on the board will be keenly felt. On behalf of the entire MPA team and port community, we thank him for his outstanding service, wisdom, and friendship. May your retirement be filled with joy, relaxation, and new adventures, Hamish. You've earned it!