Quayside Services
You're in safe hands at Montrose Port. Along with the services we provide on quayside, we are proud to work with our partners who provide additional support to keep our customers moving.
Stevedoring
Onsite stevedoring at Montrose Port Authority has been provided for several decades by our trusted partners, Rix Shipping (Scotland) Ltd and Whyte Cargo Handlers Ltd who operate material handlers, mobile cranes and FLTs.
Their prime quayside locations offer excellent service to vessels, owners and agents with round-the-clock capability. However, customers can use any company they choose to suit their individual needs.
Both our on-site companies are experienced in handling a variety of cargo including forest products, dry bulk, agribulk, break bulk, unitised and offshore oil materials and equipment
With in-depth knowledge and an outstanding health and safety record, our stevedores have the ability to understand each vessel and efficiently deal with its respective cargo. These specialist teams offer flexibility and technical expertise to meet the requirements of each and every situation.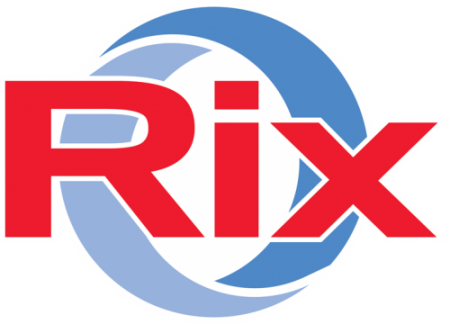 Rix Shipping
>
Rix Shipping Scotland has operated from Montrose Port for more than 50 years and offers a range of services including stevedoring, freight forwarding and warehousing storage.

Whyte Cargo
>
Whyte's fleet now consists of Mobile Cranes, Electric Grabs up to 9 Cubic Metres, Forklifts ranging up to 16t capacity, Loading shovels, Telehandlers and Skid-steer loaders.
Fuels
Customers can use any supplier they prefer for bunkering, although we provide a base for Highland Fuels at the Port. They supply UK sourced marine gas oil for all types of vessels, from pleasure craft and fishing boats to ferries and supply vessels. They also offer red HVO from the Port, which is a low emission replacement for diesel.
They are members of the Federation of Petroleum Suppliers and the Freight Transport Association.

There are a number of service providers who are either located within the Port that can offer the following services:
Ships agency
Container services
Domestic and international freight forwarding
Extensive plant hire services
For more information, contact the providers directly using the telephone numbers on this page.
Contact Details:
Clarkson's Port Services
– 01224 211500
Denholm Wilhelmsen
– 01224 347193
FFolkes Offshore
- 01224 953100
GAC
– 01224 213312
Kinnes Shipping
– 01674 675328
Rix Shipping (Scotland) Ltd
– 01674 672827
Selatar
– 01224 470 842
Water
We provide a supply of fresh water which is tested weekly. There are a number of hydrants on the quayside and water is available 24/7 and 365 days of the year.
Waste Removal
All waste management activities are carried out in accordance with regulations from the relevant authorities. A full range of open or covered dry skips are available on the berth.